Kimp

- "Unlimited Graphic & Video Design. Flat Monthly Fees. Go Bananas."
Company 2 of 5 in our list of the Top 5 Unlimited Illustration Companies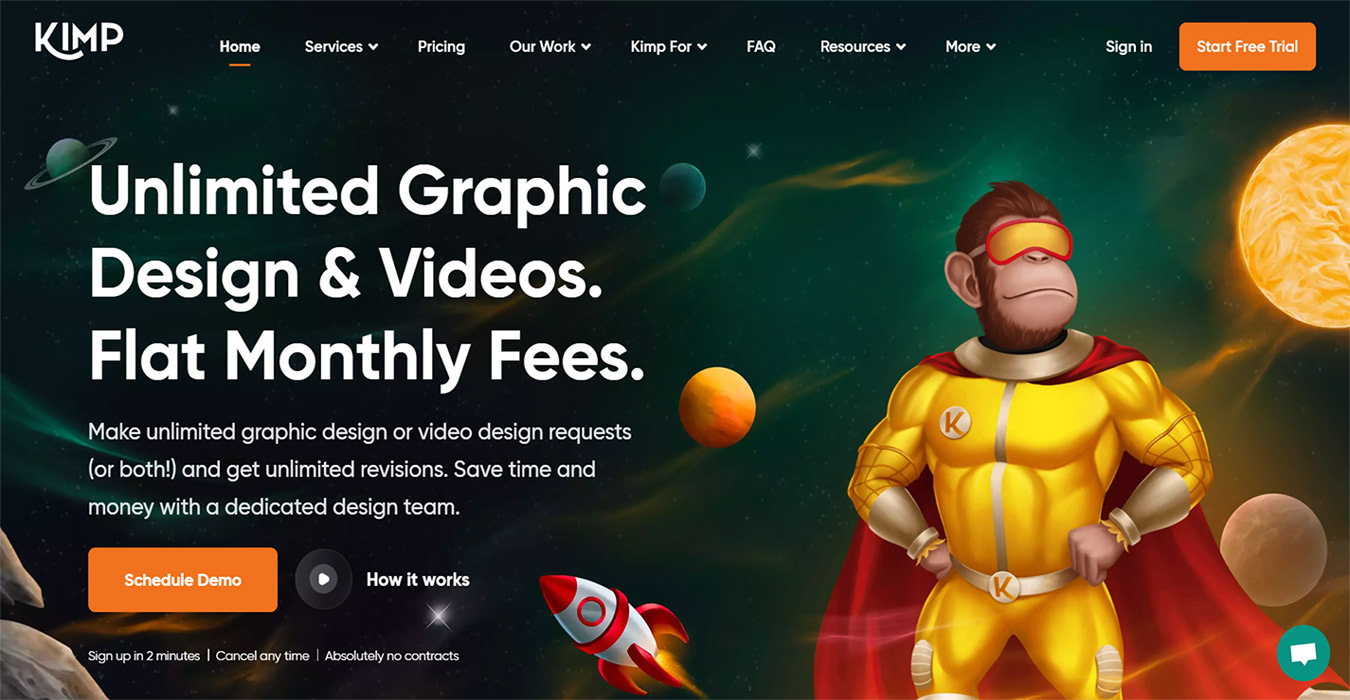 All About Kimp
Kimp was built to provide unlimited graphic design services and added video, as that became an even more critical part of a business's brand strategy. Their graphic design and video services are offered at a flat monthly rate with no contract so that you can cancel anytime. They also provide a graphics-only, video-only, or combo package base.
The Kimp Creative Process:
Kimp's system uses Trello and email to submit and manage project requests. Based on what type of custom illustration you need, the Kimp Project Manager assigns your request to an artist with those qualifications. Once that request is completed, the team moves on to the next one in your queue.

Kimp fulfills requests two at a time on a first-come, first-served basis. Placing higher priority items at the top of your queue will indicate to your artists to work on those ones first. You can arrange them in the Trello board or submit your request via email in the order of priority. You can also let your PM know if there is a change and a new item takes precedence.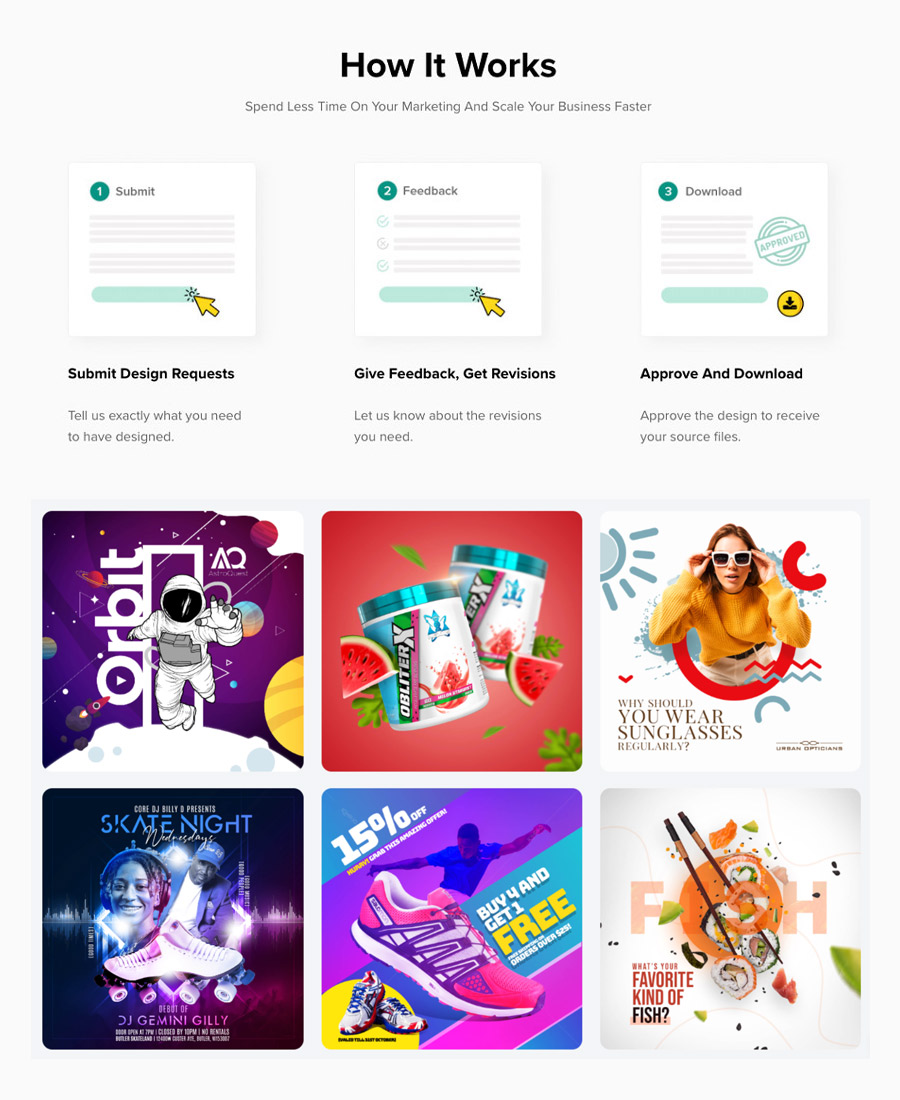 Is Kimp Right For You?
Kimp states that they can provide a reliable graphics or video subscription based on your current needs. You can also upgrade to the combo plan if it becomes required or downgrade if your needs change. Kimp can take care of the burden of creating graphics for your marketing and promotional efforts.
Reasons To Love Kimp:
On the Kimp Trello dashboard, clients can oversee their projects and leave messages for their assigned artists.

Users can also create new design request cards, comment on cards for revisions, download your illustrations, and leave feedback.
You can also have Trello notify you about actions or updates on your projects and connect the Trello board to your other apps with the Zapier integration.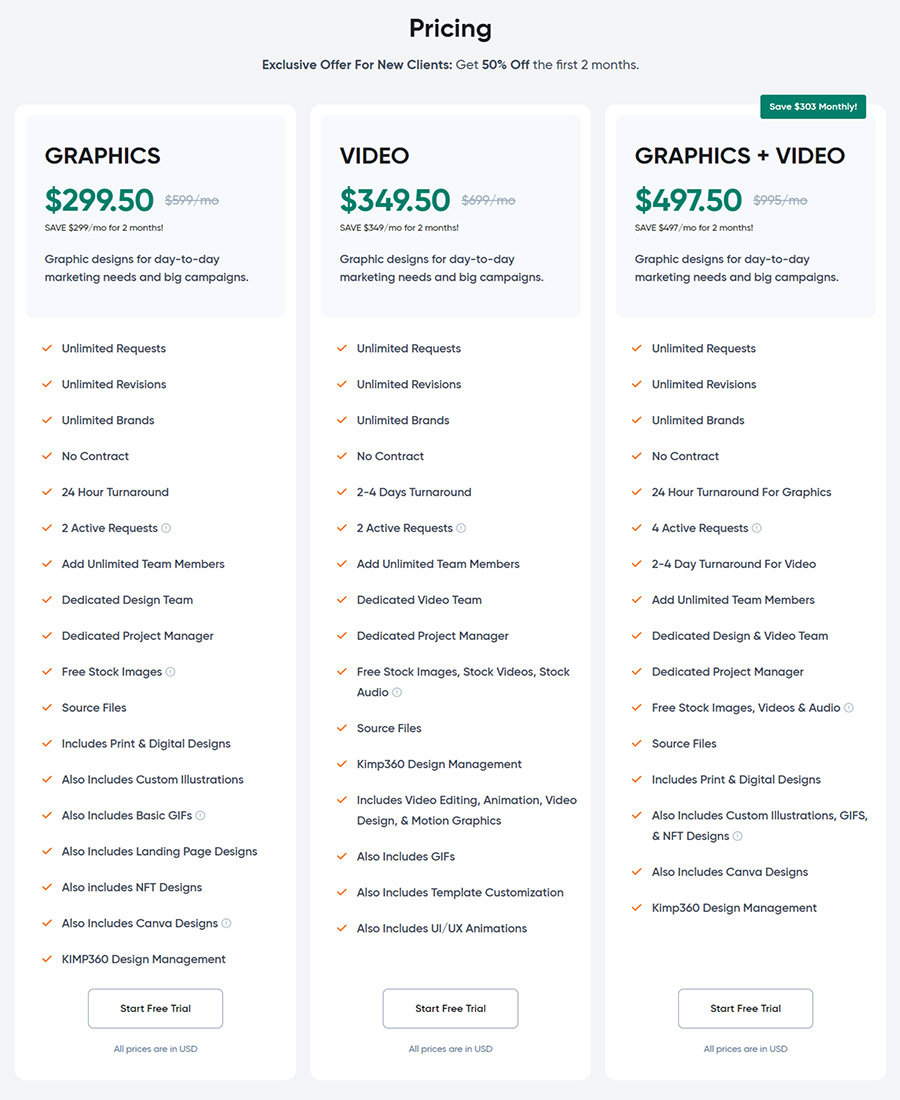 How Soon You'll See Results:
For most projects, Kimp says they'll get designs or revisions on the Graphics plan to you in about 24 hours. This is for graphics like social media posts, web banners, and single-sided print designs. On the video plan, you'll get one 30-60 second video every two to four business days. If your task is more complex, they can give you an estimate of the turnaround. However, you'll need to email them.

The turnarounds are exactly the same if you have the Kimp Graphics + Video subscription.
Kimp Pricing And Package Options:
Here's what each plan from Kimp offers. Additionally, as of now, they are offering a 50% discount on the first two months with their New Year, New Marketing promo.

● Graphics Only- $599 a month includes two active requests, a 24-hour turnaround, and a dedicated design team. The type of work covered includes
○ Print & Digital Designs,
○ Custom Illustrations,
○ Basic GIFs,
○ Landing Page Designs,
○ NFT Designs,
○ Designs Created In Canva.

● Video Only- $699 a month offers two active requests with a two to four-day turnaround on videos and a dedicated team. It also includes
○ Free Stock Videos,
○ Free Stock Audio,
○ Source Files.

● Graphics + Video- this plan costs $995 a month and allows four active projects with two dedicated teams, one for graphics and one for video. You'll get everything in both the graphics and video plans combined.

You always get unlimited requests, revisions, and brands, unlimited team members, free stock images and source files, and the Zapier integration and Trello project management tool.
Benefits Of Using Kimp
● Custom illustrations on the base plan
● Trello board management
● Zapier integration
● Video options
Why Kimp May Not Work For You
● Slower turnaround time
● No additional services beyond video
● No internal dashboard or chat features
Browse other similar companies
Flocksy

- "Hire Your Perfect Creative Team."

For an all-in-one platform, including custom illustrations, that can handle all the assets and content for your marketing and promotion, look no further than Flocksy. They offer unlimited graphic design, custom illustrations, motion graphics, video editing, copywriting, web dev, and more. Flocksy pre-vets all its artists and offers some of the quickest turnaround times in the industry.
UnicornGo

- "Unlimited Graphics Design & Content Writing Service."

UnicornGO provides an unlimited graphic design subscription to help big and small businesses achieve their promotional and growth goals for a flat monthly rate. UnicornGO can help you to create business cards, logos, illustrations, web design, social media posts, and more.
Design Pickle

- "Quality design without the cost & complexity"

Design Pickle is an unlimited graphic design service that offers premium design services to several brands, businesses, and industries across the spectrum. Their services can be pretty robust on the higher tiers, and they're known for the impressive array of graphics projects they can complete.