Reliable graphic design is an imperative part of marketing for new and established businesses. Hiring an in-house graphic designer can be expensive and time-consuming.
For some companies, it's not even an option. However, unlimited graphic design agencies can allow you to get the digital and print assets you need while saving money compared to hiring staff.
When you work with unlimited graphic design companies, they'll take on your creative tasks so that you can focus on operations. Having a graphics team ready to design stunning graphics for a monthly flat rate can skyrocket your creative production and digital marketing efforts.
But which unlimited graphics service is right for you?
We've compared some of the top on-demand graphic design services to give you the scoop.
If you're a marketer, agency, or large business, you can boost your offerings for a great ROI.
Small businesses can lighten their loads and get their time back.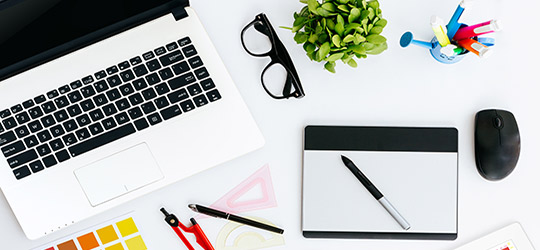 1. Flocksy

- "Unlimited Graphic Design, Video Editing, and Copywriting Best for All-in-One Creative Service Platform"

Flocksy is a US-based company that offers nearly every creative service you need. They work with companies and brands of every shape and size, including small businesses, entrepreneurs, and agencies. Flocksy provides on-demand creative services, too. You'll get unlimited graphic design, copywriting, video editing, and much more.
2. Delesign

- "Unlimited Custom Graphic Design, Motion Graphics, and More."

Delesign is a subscription service that provides unlimited custom graphic design, motion graphics, and more. When you sign up, you're matched with a dedicated designer who they believe will be a good fit for your brand. The company also offers two a la carte web development and writing options for an additional monthly fee.
3. Hero Design

- "Unlimited Creative Solution Made For Digital Agencies."

Hero Design is a graphic design services firm that creates creative assets for your products and brand. They focus on graphic design and video, with motion graphics, web design, and animation in the higher tiers. Hero Design specializes in merchandise and product design assets, including eCommerce Graphics, Banners & Social Media Content, Print & Marketing Collaterals, and Product Mockups & Packaging.
4. UnicornGo

- "Unlimited Graphics Design & Content Writing Service."

UnicornGO provides an unlimited graphic design program to assist small and large businesses in achieving their marketing goals for a flat monthly fee. UnicornGO can help you to create business cards, logos, infographics, web design, social media posts, and more.