Chek Creative

- "A Web Studio Without Limits"
Company 5 of 5 in our list of the Top 5 Unlimited Web Development Companies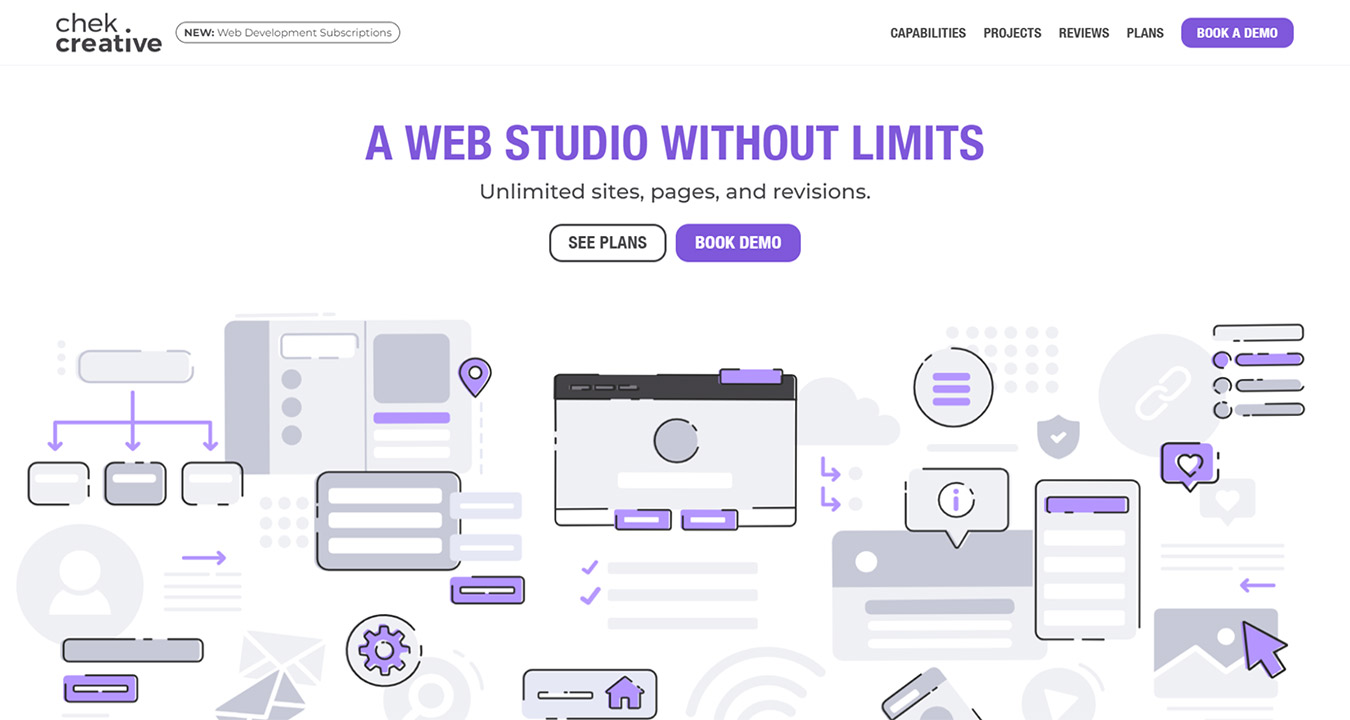 All About Chek Creative
Chek Creative helps businesses by creating custom sites tailored to your specific needs. You'll find unlimited pages created on modern interfaces through Webflow, WordPress, Shopify, and more. You can also create custom campaign and landing pages that promise to have good performance. They can even set up useful automations with Zapier integrations that allow you to link your favorite tools, run custom code when you want, parse out and filter data, and create unique "next step" experiences.
The Chek Creative Process:
There isn't much on their website that describes how working with their company progresses. From what you can tell by looking at their site, they'll take the burden of creating a fully fleshed-out website, complete with subpages, off your shoulders.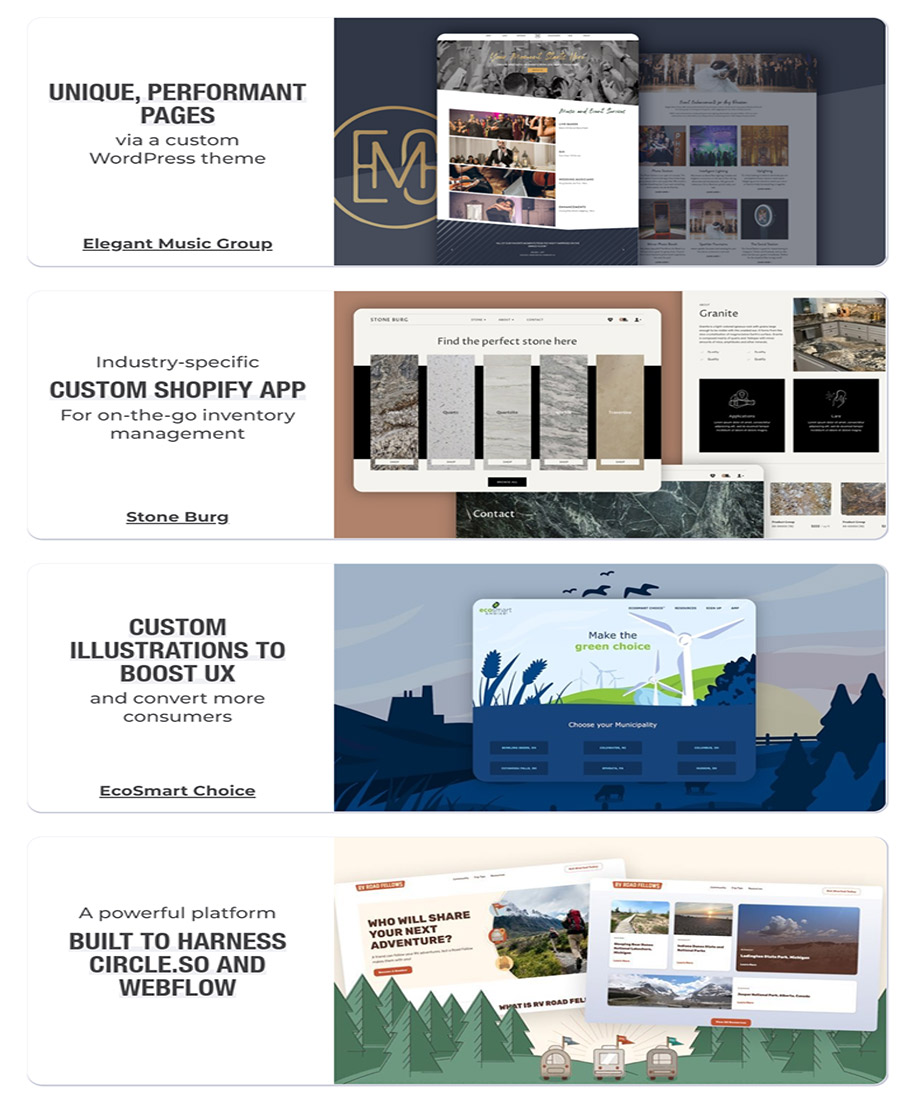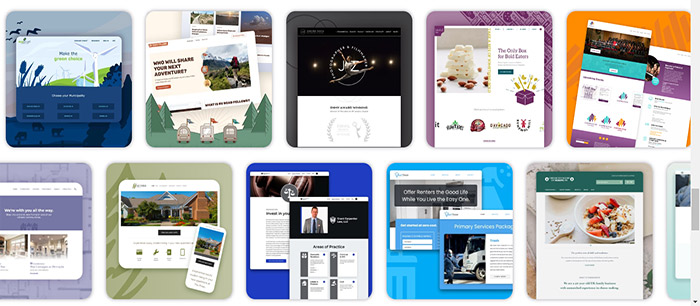 Is Chek Creative Right For You?
Chek Creative can be a good option for your business or agency if you're looking to work with someone who will handle the entire creation process from start to finish, backend to frontend, UX/UI, and even potentially copywriting and graphic designs. If you've got the money to spend on a custom site that takes the design and development beyond a template, Chek Creative can help.
Reasons To Love Check Creative:
Chek Creative creates custom web pages that look much less templated.

They provide tailored sites and internal pages uniquely designed and built for you and your target audience.
They can provide some copywriting according to reviews, and many of their web designs feature custom illustrations and graphics.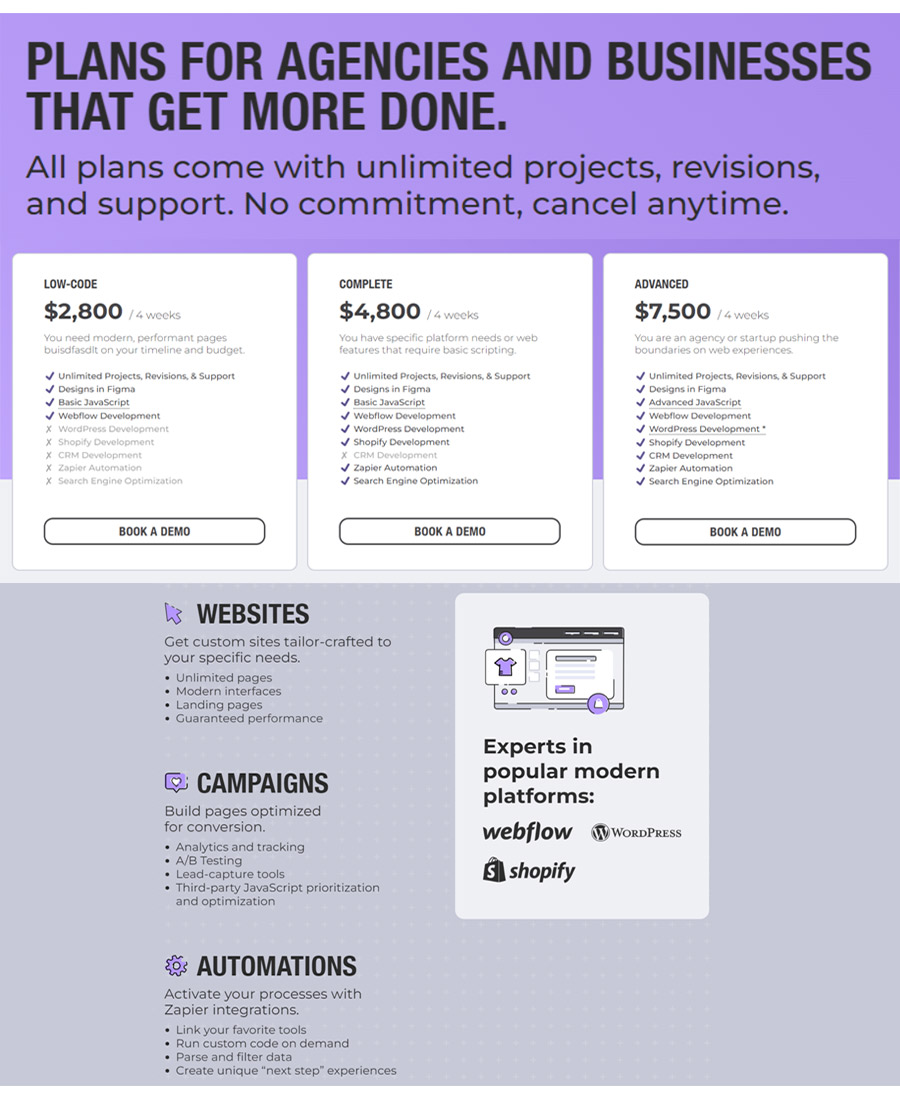 How Soon You'll See Results:
Unfortunately, turnaround time is not listed on their website. They appear to be a relatively new company and promise to deliver sites and pages on your timeline within your budget.
Chek Creative Pricing And Package Options:
Chek Creative offers three packages featured below.

Low-Code
● $2,800 / 4 weeks
● Unlimited Projects, Revisions, & Support
● Designs in Figma
● Basic JavaScript

Complete
● $4,800 / 4 weeks
● Unlimited Projects, Revisions, & Support
● Designs in Figma
● Basic JavaScript
● Webflow Development
● WordPress Development
● Shopify Development
● Zapier Automation
● Search Engine Optimization

Advanced
● $7,500 / 4 weeks
● Unlimited Projects, Revisions, & Support
● Designs in Figma
● Advanced JavaScript
● Webflow Development
● WordPress Development
● Shopify Development
● CRM Development
● Zapier Automation
● Search Engine Optimization
Benefits Of Using Chek Creative
● They can provide custom solutions that look less templated
● They offer copywriting and graphic design work for your sites
● They can design and develop on Figma, WordPress, Shopify, Webflow, etc.
● There is a Zapier Integration for a site that allows for advanced automation
● No contract; cancel at any time
Why Chek Creative May Not Work For You
● Turnaround time isn't listed
● They're one of the most expensive options
● Their process isn't detailed enough on their website
Browse other similar companies
Flocksy

- "Hire Your Perfect Creative Team."

When you need nearly every type of creative service taken care of to design and develop your website, Flocksy's all-in-one platform can handle all the assets and content your site requires and keep it stocked with amazing graphics and copy consistently. They provide unlimited web development, graphic design, motion graphics, video editing, copywriting, and more. Flocksy pre-vets all its developers and creatives, and you'll find some of the fastest turnaround times in the industry. With Flocksy's team of highly trained designers and coders, you'll get the custom web page you want to wow your target audience.
Devlevate

- "We are Devlevate. We are here to elevate your brand."

Devlevate is an unlimited web development company that focuses on providing advanced web design and development services to allow brands to get back to operations while they handle building the site. They can provide Shopify, WordPress, and custom web development services, including skills in WooCommerce, HTML/CSS, Elementor, Bootstrap, Tailwind, and more.
Thrive Pix

- "Unlimited web development for your business"

ThrivePix's mission is to provide you with a consistent flow of website development and updates for your business that allows you to maximize output and scale your business without having to recruit, interview, and hire a development team. They offer unlimited development projects with a team of varied and vetted experts. You'll have a project manager to guide you through the request process and can work on anything from building a new website to creating a sales funnel, eCommerce, or landing page, to updating an existing website.
Growmodo

- "Hire Your Whole Design & Dev Team With a Few Clicks"

Growmodo has aimed to provide on-demand access to a team of designers, developers, and project managers without needing to manage full-time employees. They do things a little differently but still provide unlimited design, development, revisions, and brands, a dedicated project manager, daily updates & progress reports, and no contract. You can pause, upgrade, downgrade, or cancel your service anytime.