While a picture speaks a thousand words, those same words are necessary to inform your audience about who and what you are.
Content, after all, truly is King, and without the required information available across your print and digital media platforms, you simply can't do business, no matter what industry you're in. Copy is particularly important on your web page.
Even after your site is up and running, you'll still need to update your content, and often. You'll have sales, news, updates, and more. Having a reliable copywriter is essential, but what if you can't afford to bring on an in-house team, or what if you need several creative services taken care of for you? What if you just don't want to have an onsite team, or you want to save money over hiring, training, and recruiting?
But with so many unlimited content subscriptions to choose from, how do you decide which one is right for your brand?

We've compared some of the top flat-rate copywriting services to help you decide which one can handle your creative needs.
That's where an unlimited copywriting service can be an incredibly valuable tool.
The professional copywriting teams at these content agencies can take the content burden off your shoulders, which can be incredibly time-consuming, and ensure your copy does exactly what you need it to both on and offline.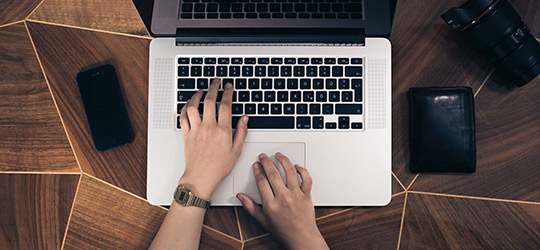 1. Flocksy

- "Hire Your Perfect Creative Team."

When you need an all-in-one creative services platform that includes every type of marketing and promotional assistance, you want Flocksy. They provide unlimited copywriting, graphic design, video, motion graphics, web dev, and more. They pre-vet all their creatives and offer quick results with incredible quality. Their team of professionals has excellent insight and experience they can use to help you create the compelling copy you need to sell, promote, engage, and convert.
2. Panda Copy

- "Unlimited Copywriting Made Simple."

Panda Copy offers unlimited copywriting services. The company promises high-quality, reliable copywriting for your business needs without hassle or contracts. Panda Copy provides content from professional writers with a monthly subscription where you'll get unlimited revisions. You'll pay a flat rate and cancel anytime.
3. Copy Masters

- "Imagine always having content ready for you…"

At Copy Masters, users work with a team of trained, experienced copywriters who can help you scale your content marketing and increase leads with high-quality copy. Copy Masters promises 100% original content you'll completely own from the moment it's delivered. Their promised turnaround time is roughly 24 hours or less. Additionally, Copy Masters employs content marketing experts who can work with you to strategize your content needs.
4. Gannet

- "Unlimited Copywriting for Unlimited Success."

Gannet promises their clients high-quality content in 24 hours or less on their unlimited copywriting plans. The subscriptions come at a flat rate, which you can cancel at any time. Gannet says its mission is to eliminate the hunt for qualified freelancers and provide access to competent writers who can reliably create the consistent content your company needs in a timely manner.
5. Reel Unlimited

- "Unlimited copywriting services for startups."

With Reel Unlimited's copywriting service, vetted, professional copywriters create various types of content for your brand for a flat monthly rate. The site guarantees most results within 24 hours, whether it's an ad, sales copy, email, or landing page copy. You can cancel anytime, there is no contract, and you can choose from three plans.