If you own a small business or need to create a compelling and engaging PowerPoint for other reasons, you'll need intriguing and unique templates to hook your audience. There are actually dozens of sites online where you can find such templates, sites which are all free and offer great templates no matter what you're presenting on. Here are the ten best sites for finding free and high-quality PowerPoint or Google Slides templates.

One of the most popular free online resources, Presentation Magazine boasts nearly eighty thousand templates and backgrounds you can use for your presentation. All of the resources on this site are totally free and will impress anybody.
You can browse and download the templates without an account and browsing is easy with categories and themes built right into the user interface. The only downside to Presentation Magazine is that they have no Google Slides templates, so if you must use that medium, you'll have to look elsewhere.

Powered Template is a great site for browsing through and download hundreds of templates that you can use for many programs, such as both PowerPoint and Google Slides. You can also find themes for other applications, like Word and other office suite products.
In addition to the hundreds of templates and backgrounds for your PowerPoint presentations, there are also other types of templates, such as brochures, charts, and diagrams. Everything on the site is free and the site is organized into categories for your convenience.

This site is special because it contains over one hundred and fifty templates specifically designed for PowerPoint. These templates are extremely unique and can be custom tailored to the subject matter and tone of your presentation.
The site also offers a variety of Google Slides templates, so you have flexibility in how you want to present your information. This site also uses categories and is easily navigated. Although you must have an account to download the templates you like, creating one is quick and easy.

Another site dedicated to Google Slides and PowerPoint almost exclusively, AllPPT.com is a great site for enhancing your existing presentation or creating a new one from scratch quickly and easily.
There are many sites which offer templates for free, but this site also offers other types of formats, such as charts and diagrams. These templates use modern and sleek designs to help you impress even the most discerning of customers or viewers, and the designs are highly adaptable to many different subjects and moods.

The Behance Collection is a global collection of PowerPoint and Google Slides templates available to creatives all over the world. It's one of the largest and most diverse resources on the list and has helped millions of people find the templates they need at the press of only a few buttons.
You can both search and filter out a variety of templates in order to find exactly what you need. You can also sort by user rating to discover what others have already discovered and used for their own benefit. You can also see what your deck will look like before you actually download it.

PointPoint Styles offers thousands of templates you can use for both PowerPoint and Google Slides. This site is impressively constructed and easily navigated.
There are also screenshots on the site, so you know exactly what you're downloading, for free, before you actually download and use it. The site also allows you to customize colors and other critical components of your PowerPoint so you're never more than a few clicks away from the perfect presentation.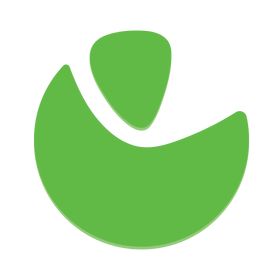 Showeet is unique because it doesn't just come with a variety of templates and styles. Showeet also provides you with an abundance of information about what you're downloading so you can sure you've made the right choice.
There are several tags you can use to browse around the site, such as fun, business, pattern, and colors. You can preview your images and select only exactly what fits your presentation and subject matter. The site is totally free and fun to browse around as well.

Slideshop is extremely helpful for both professional creative types. There are over fifteen hundred templates on this site, which work for both PowerPoint and Google Slides presentations.
The site caters to both creative presentations and professional and formal presentations, so it will have whatever you need and for whatever reason you need it. You can browse through several different options including colors and themes.

Sketchbubble caters to creative presentations and is especially designed for fun and colorful presentations.
They have hundreds of free templates which can be used for both PowerPoint and Google Slides and are great in a pinch. You're given access to the entire site by simply creating an account which is easy to do and takes little time. They also have classroom-themed templates, which are perfect for teachers and other caretakers.

Yes, the name of the website is freegoogleslidestemplates.com. This is a great site and obviously specializes in free Google Slides templates.
This site is actually one of the most popular for that very purpose and was designed with the Google medium in mind. There are thousands of free templates on the site and an unlimited number of ways to mix and match these themes and templates to create the perfect presentation through the power of Google Slides.