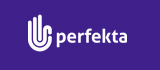 Perfekta is a creative design agency that provides unlimited graphic design services and social media management for brands, businesses, entrepreneurs, and promoters. They are focused on helping their clients grow through eye-catching designs and have a unique specialty in the club and event promotion industries.

They have a team of graphic designers and developers that can provide creative assets and social platform assistance to clients on two monthly plans.
7 Things I Seriously Love About Perfekta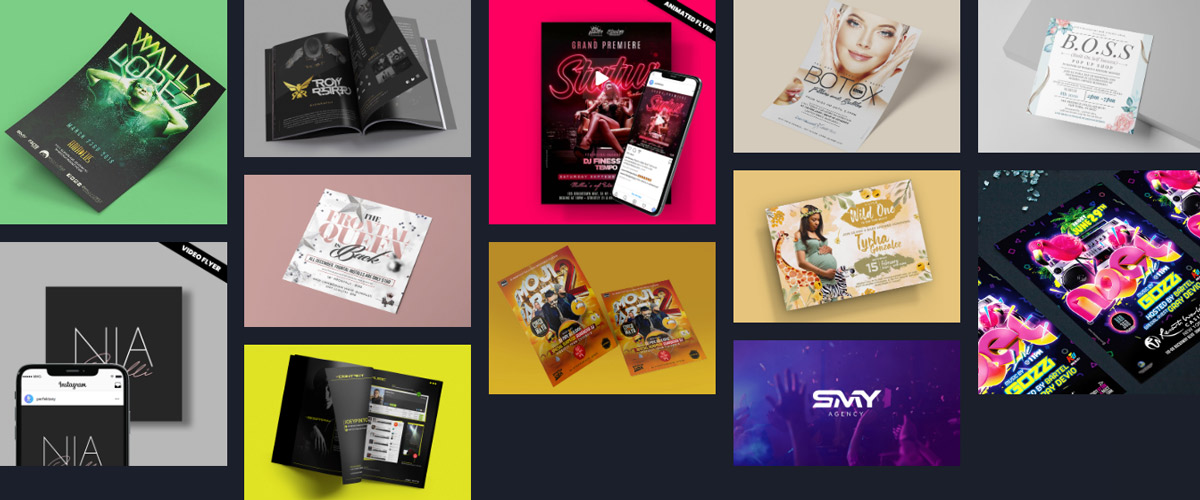 When you're looking for a graphic design service, there are some key benefits to working with Perfekta. My top seven include: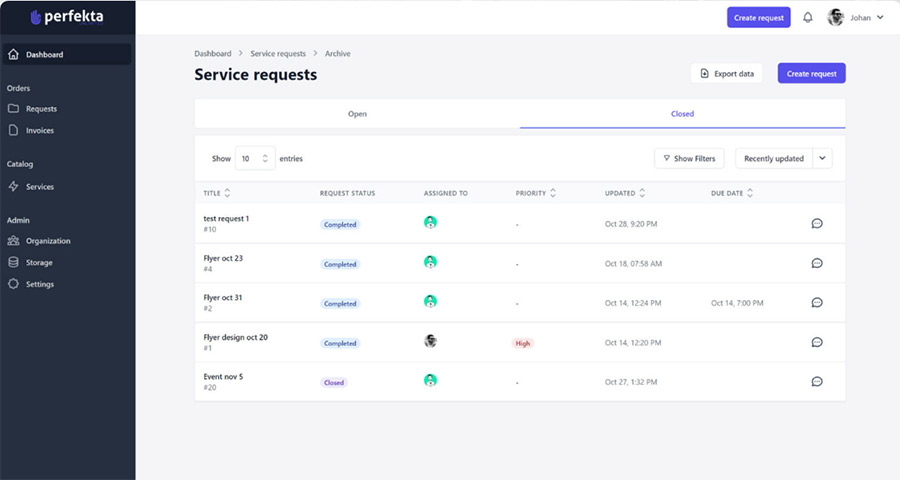 What Does Unlimited Mean?
Perfekta will provide you with unlimited design and video requests for your brand for a flat monthly rate. On the first tier, this includes up to 20 designs in the month, and on the second tier, this includes up to 40 designs and videos. You'll have one to two active designs at a time based on your plan, and your designer will work on them on a first-come, first-served basis.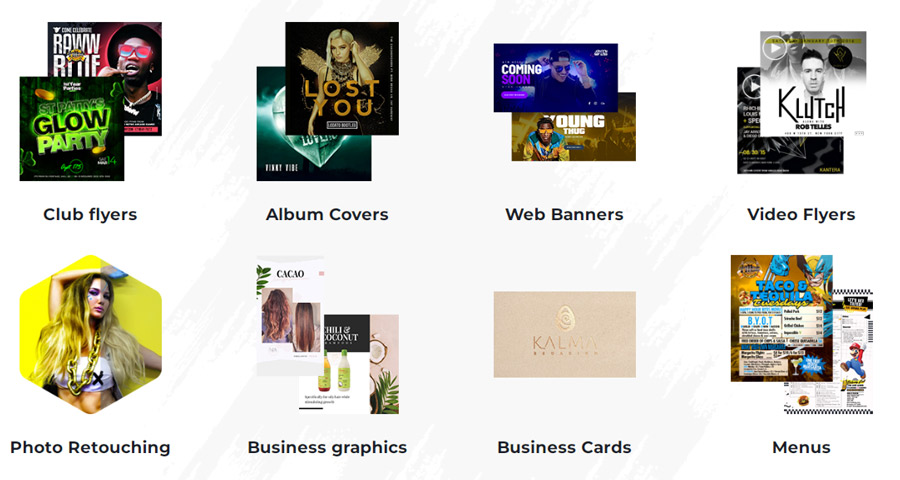 What Perfekta Claims to Offer Its Users
Perfekta specializes in flyers and promotional graphics for artists and musicians and promises users "any kind of flyer design you need, when you need it for your business, in 24 hours." This statement applies to basic designs, and graphics typically have a one to two business day turnaround. They also mention that if you request a project on Friday, Saturday, or Sunday, it'll get back to you by the end of the day on Monday.
Perfekta Review: Is It Worth the Cost?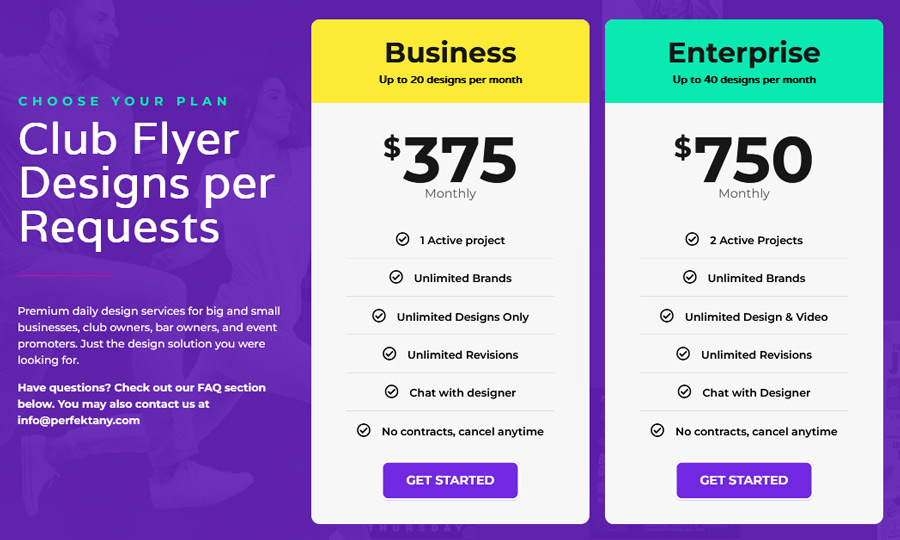 For an unlimited graphic design service, Perfekta is very affordable. However, their scope is limited. They mainly focus on event, artist, and influencer promotional items such as flyers, social posts, and some motion graphics flyers and images.
With this in mind, if you're looking for a more robust or less niche experience, this service might not be for you. But if you are a musician or artist, particularly if you're looking to promote your DJ services or event, album, or nightclub, they can be a great fit for you because they really understand the types of graphics that stand out and appeal to that target audience.
They also provide a refund if you're not satisfied within the first two weeks and a seven-day free trial to test out their services.
If you don't need or want copywriting, enhanced business graphic design, or complex video creations, then Perfekta can be a good option to help promote your offerings as a musician, artist, or club.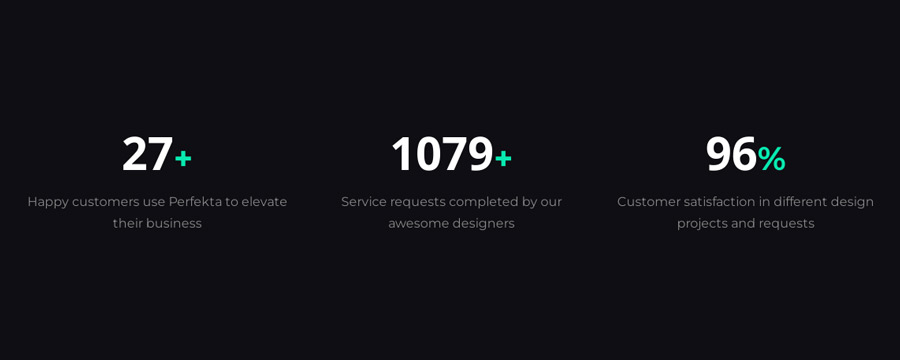 Perfekta has its own platform where you can manage your requests, chat with your designer, provide feedback, and download your assets, which makes it easy to use. They break down each section of the dashboard into an understandable part, and you can quickly check on your projects, previous invoices, and the storage of your completed designs.

You'll also get unlimited revisions with them to ensure you love your flyer. If you're starting out in the biz, they're a great place to get your website created, with supporting promotional material, and can help you run your social media.
With Perfekta Unlimited Graphic Design, you'll receive: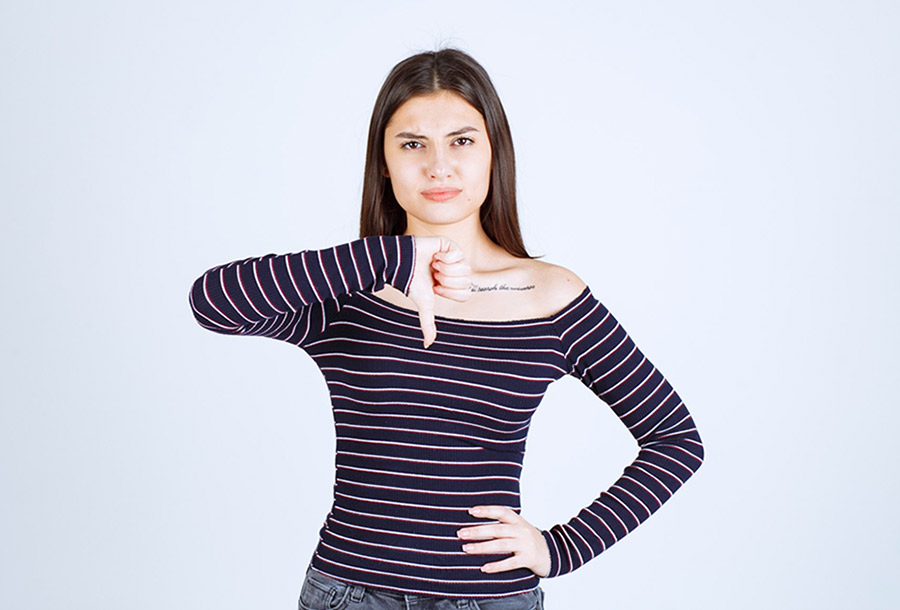 Perfekta focuses primarily on event flyers and the like for artists, as we've mentioned before, which means that if you don't fit into that industry, the types of designs they create might not be for you. With such as specific area of expertise, the designs from Perfekta can also look similar to each other.

If you're looking for help with your website design or social media marketing, these will also come at a different cost. The web design services are $2000 or $2500 for eCommerce sites. The social media marketing plans are either $200 or $350, and they'll use their style of graphics to promote on social media. Again, if you're looking for something different than their templated-style design, you might not be satisfied.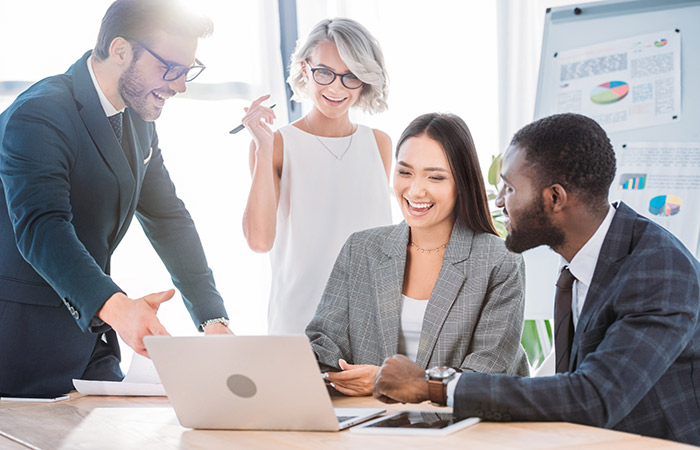 Who's Perfekta Best For?
Perfekta is best for brands and influencers in the music, art, club, or DJ industries looking for an unlimited graphics service to promote their events and latest releases to their fans and the public. They are a tailored option that suits the music and club world well and uses templated designs for an especially fast turnaround time. When you want quick, eye-catching designs that have the right vibe for the nightlife scene.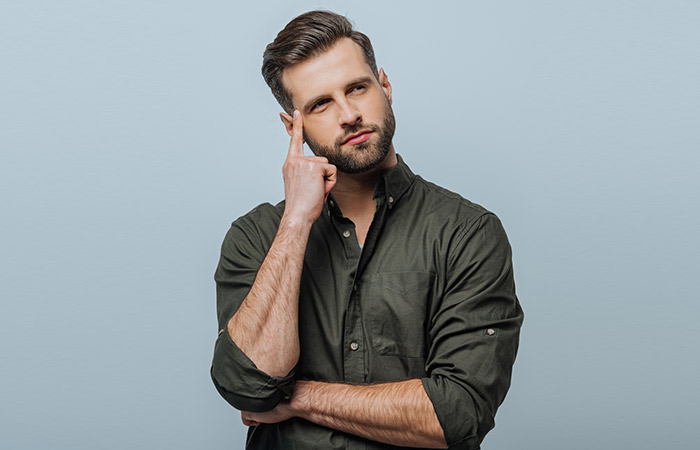 Who is Perfekta NOT Right For?
If you're looking for more business-centric or personalized designs, they're not the right option for you. Perfekta's specialty means that if you don't fall into the music or entertainment fields, you will likely want to work with a different unlimited graphic design company that can provide the more customized options you're looking for.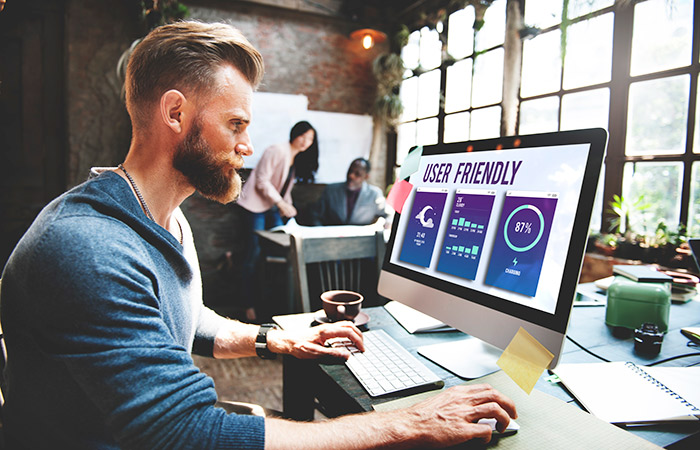 Is Perfekta User-Friendly?
From the website, using the Perfekta platform looks pretty straightforward. You can see your completed projects and start new requests. You can export your data, check your stored files, and see invoices from there. You'll also be able to find the catalog of services in the platform to give you an idea of what you can request.
What is the Perfekta Process?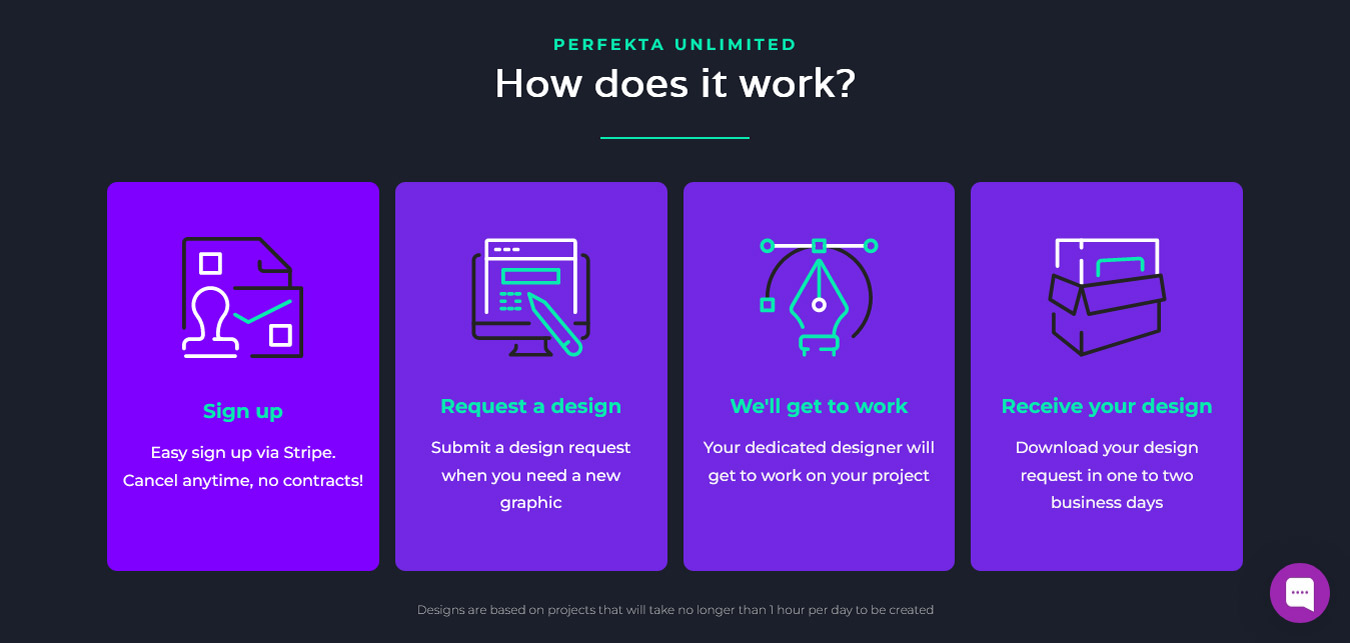 First, you'll sign up for the service using Stripe. Again, this isn't a contract, but you will be billed on a monthly basis. From there, you'll create your Perfekta platform login and can start requesting designs.

Brands
If you own multiple brands or work with several clients, you'll have unlimited brands available on Perfekta and can keep them organized on their platform under "Organizations."

People
You'll be assigned a designer from their team and can work with their web dev experts and social media managers. They are a small team of designers located in Pereira, Colombia, focused on helping "brands, businesses, entrepreneurs, and promoters" achieve their promotional goals.

Projects
When you need a new graphic, you can submit a request and expect it to be returned in about one business day.

With Perfekta, you get a dedicated designer who will work on your project until its completion. You'll receive your design proof when they're done and can request revisions or download your design. From there, you can use your flyer or graphic design however you wish.
How to Get the Most Out of Perfekta
The best way to ensure you're getting the most out of your monthly plan with Perfekta is to use all your available projects and consistently fill up your queue. They don't provide refunds based on lack of use or allow you to double up on requests if you miss a day of submitting. You'll also be able to fully utilize their service when you're actively promoting your events, music, or club consistently. The more you request, the better.
How Much Does Perfekta Cost?

Niche platforms are great, but if you need all your creative assets delivered, there's no better place to go than Flocksy. While it is more costly than Perfekta, you'll get a wider range of services that apply to every type of industry, from copywriting to video to voice-overs and web development. And, of course, you'll get unlimited graphic design, including motion graphics, for one flat rate.

They're also integrated with Zapier and Loom video messaging to make communication an absolute breeze. And there's an easy point-and-click revision tool where you can comment right on the design. Everything they create is also 100% original and far less templated. The turnaround times are still fantastic, and as an all-in-one creative content agency, they impress at every turn.

Visit Website

If you're looking for just graphic design and don't require the other services, Design Pickle is a good option. Design Pickle is much more expensive, but they are less templated and can provide unique options for any type of business regardless of industry. Because Design Pickle doesn't focus on clubs or the music industry, you can work with them on a wide array of projects.

Visit Website
Frequently Asked Questions
Here are the most frequently asked questions about Perfekta.
Perfekta graphic artists and office are in Pereira, Colombia.
You can submit requests through their online platform. There, you can chat with your designer and download the assets once these are complete.
The trial allows you to run projects for a week for no charge. At the end of the seven days, the card you put on file will be charged the full amount of your chosen plan.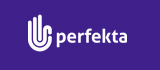 Perfekta is a good resource for small or large event-planning companies, clubs, and music industry brands that need regular graphic designs produced monthly. They can be a good fit if you consistently need work done and plan to use up the full 20 to 40 requests per month.

Perfekta is also very affordable and can provide a steady stream of graphics at a low rate.

However, the type of content they can produce is limited. If you need video, copy, web development, etc., and want it for a business outside of those niche industries, you're better off using an all-in-one platform like Flocksy.

You'll get completely custom graphic design, along with video, motion graphics, illustrations, web development, copywriting, voiceovers, and more, for a lower cost than hiring an in-house creative team. When you need several creative service providers, Flocksy can help you avoid the hassle of managing numerous platforms through their all-in-one service. Plus, they aren't pigeonholed to nightlife events and promotions.