7 Things I Seriously Love About Graphicszoo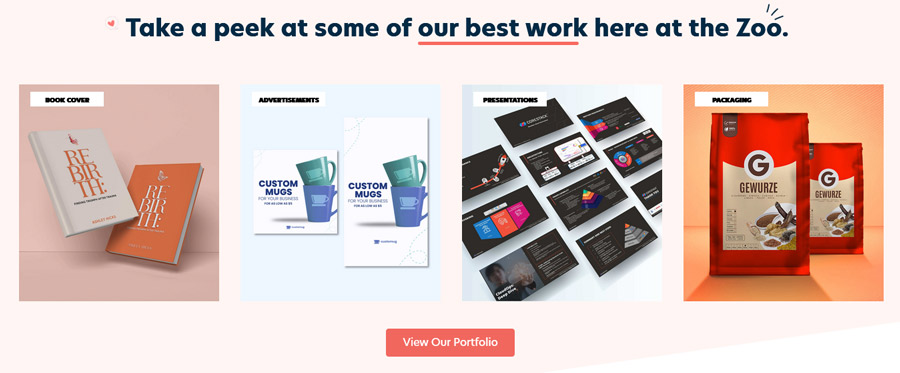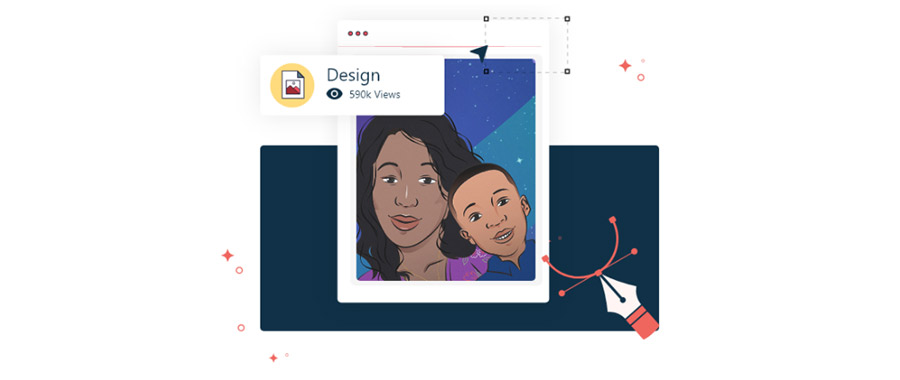 What Is GraphicsZoo?
GraphicsZoo's design and content services were created when the founders were frustrated with their own design and content struggles and seeks to enhance your brand and improve your creative experience.

They offer a quick turnaround time on most projects that ranges anywhere from one to two days, and you can submit as many project requests as you want. They'll work on one project at a time, first come, first served, and work their way through your queue.

You can also request unlimited revisions, which ensures your satisfaction with your project requests.

GraphicsZoo also claims to employ only the top 1% of creatives in the business. Their team also prides itself on its constant communication throughout the project.

They do provide scalable options, and their plans are no-contract, so you can cancel anytime.

Overall, GraphicsZoo provides fast, flat-rate service for business logos, letterheads, webpage designs, marketing material, and content work for nearly every type of writing you can imagine.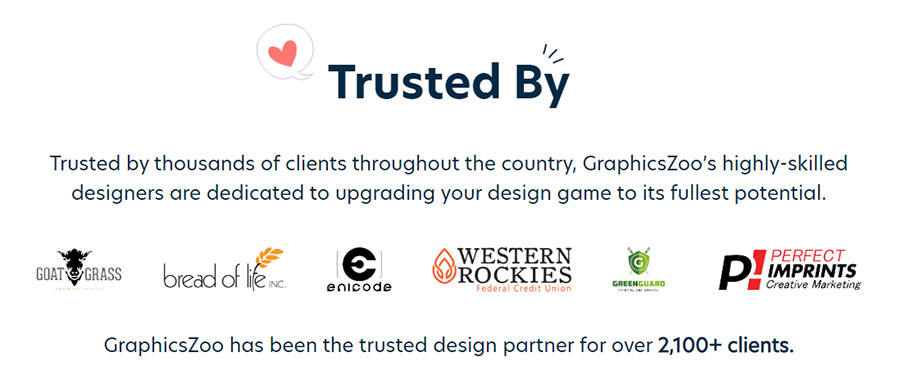 What Graphicszoo Claims to Offer Its Users
It give you a full stack design team so you can Save up to 30 hours/week, and if we don't Perform you don't pay!

Graphicszoo dedicated experts aim to deliver you high-quality designs in record time, at a fraction of the price.
Graphicszoo Review: Is It Worth the Cost?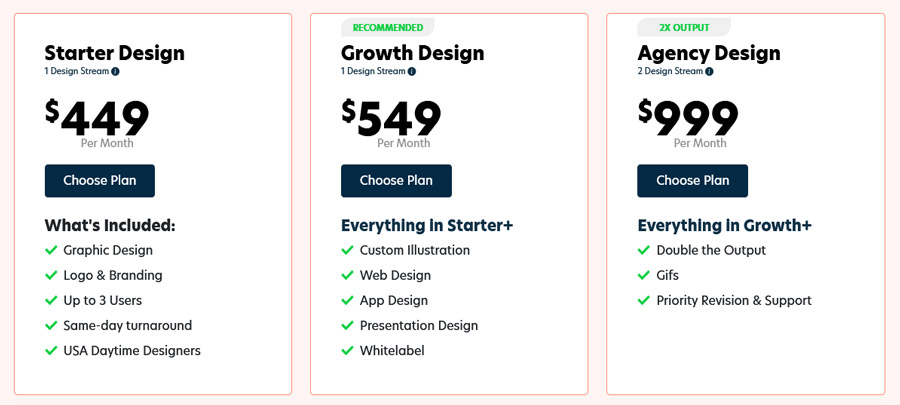 The GraphicsZoo plans are divided into graphics and copywriting.
The graphic design plans are as follows:
The Starter Design Plan at $449 per month and allows for one design project per day includes:
Graphic Design
Logo & Branding
Up to 3 Users
Same-day turnaround
USA Daytime Designers

The Growth Design Plan is $549 per month and also allows one design project a day. It includes:
Everything in Starter+
Custom Illustration
Web Design
App Design
Presentation Design
Whitelabel

The highest tier, Agency Design Plan, offers two design projects a day for $999 per month. It includes:
Everything in Growth+
Double the Output
Gifs
Priority Revision & Support

All GraphicsZoo graphic subscription plans include:
Unlimited Revisions
No Contracts
Dedicated Design Team
Dedicated Account Manager
Slack Communication
15-Day Money-Back Guarantee
Editable Files in PS, Indd, AI, XD

The content plans are:
The Starter Plan allows one content project daily at $499 monthly and includes:
Unlimited Requests & Revisions
Account Manager
1-3 business days turnaround
Best for small blogs, social media posts, emails, sales materials, etc.

The Growth Plan allows two content projects daily at $949 monthly and includes:
Unlimited Requests & Revisions
Account Manager
1-3 business days turnaround
Double the output
Suited for larger blogs, website content, business voice, etc.

All GraphicsZoo content plans include:
No Contracts
Slack Communication
15-Day Money-Back Guarantee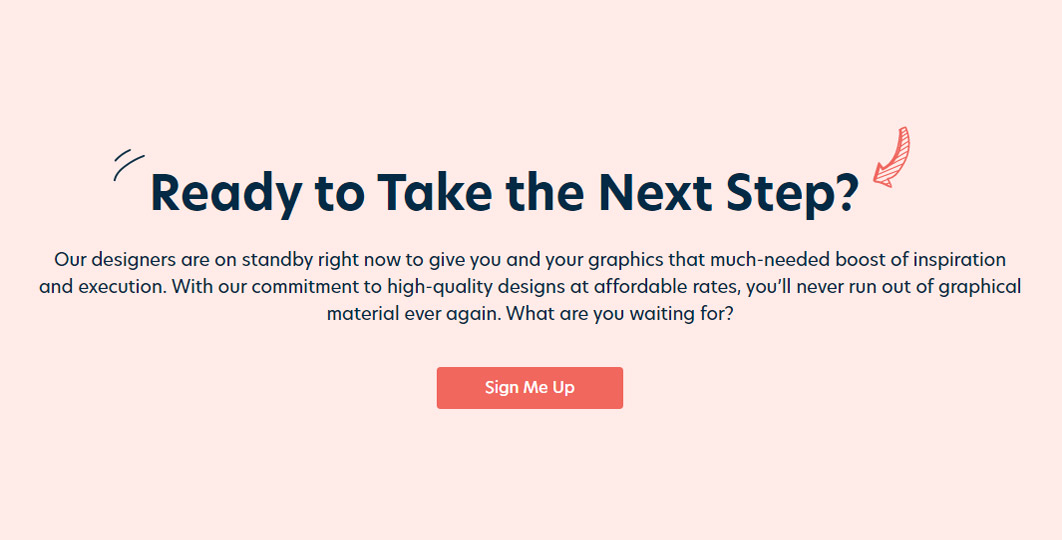 With GraphicsZoo, you can literally do more, save more, be more. Rebrand your business with the most effective and creative graphic designs, made by the top 1% of graphic designers in the industry.

From branding and web design, to advertising and artworks, we've got you covered. Improve the edge of all your graphics with the GraphicsZoo standard of quality.
With all your projects on Graphicszoo, you'll receive: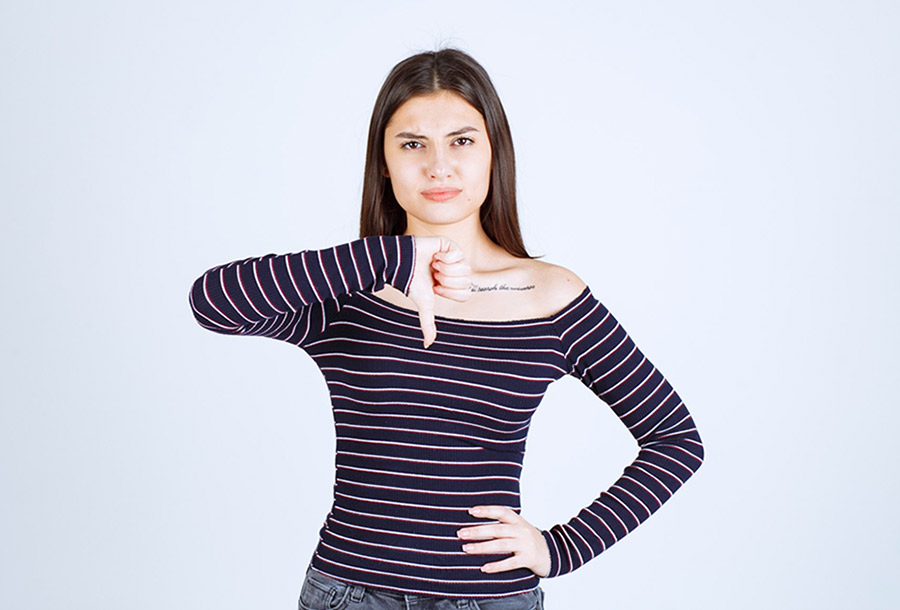 Here are the downsides to the GraphicsZoo services:
● You might be paired with a designer or writer who isn't a good fit for your project, so you'll have to utilize the revisions or will have to shuffle around to different creatives.
● When you need several projects completed quickly, they might not be a good fit since they'll only work on one or two projects for a business at a time.
● The content and graphics design plans are separated, which can get costly if you need both services.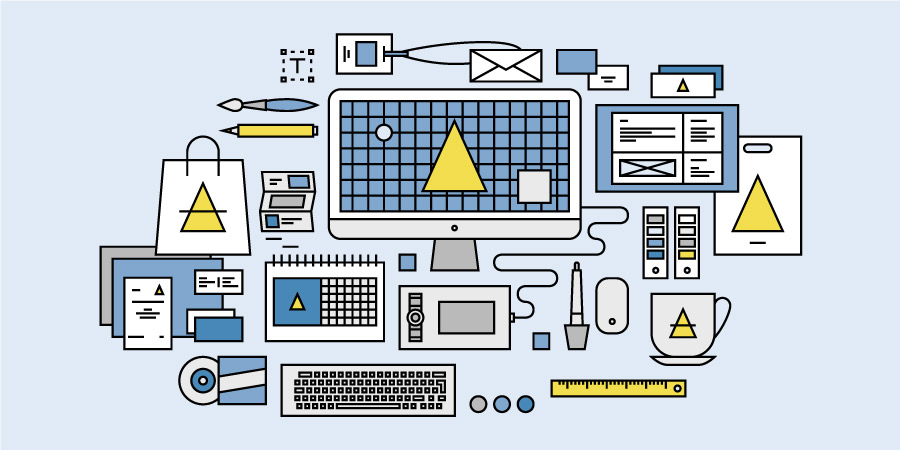 Who's Graphicszoo Best For?
GraphicsZoo states on their site that their goal is to offer you services that improve your life in three distinct ways. They claim to provide services that revolve around creating original, high-quality graphics and content that impress clients and their target audience.

They state they only hire the best creatives who produce quality work consistently. Additionally, they offer a money-back guarantee and unlimited revisions to ensure that whether it's for your brand, business, marketing, or general use, you're never unsatisfied.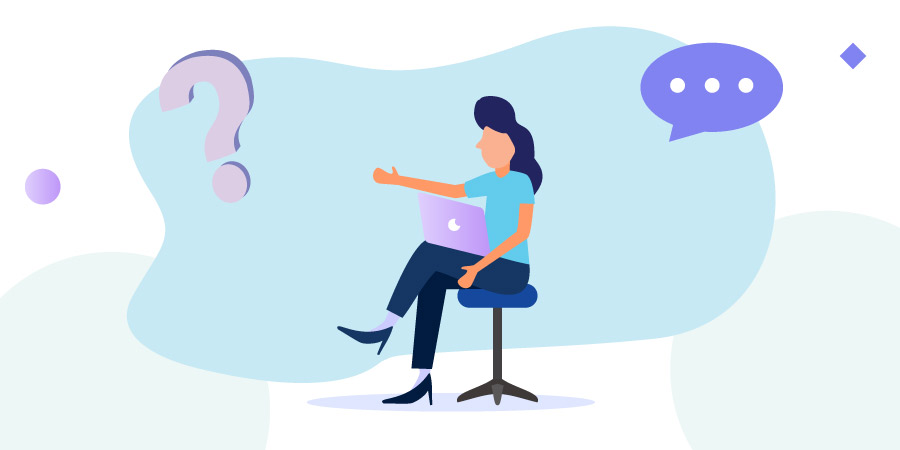 Who is Graphicszoo NOT Right For?
The content and graphics design plans are separated, which can get costly if you need both services.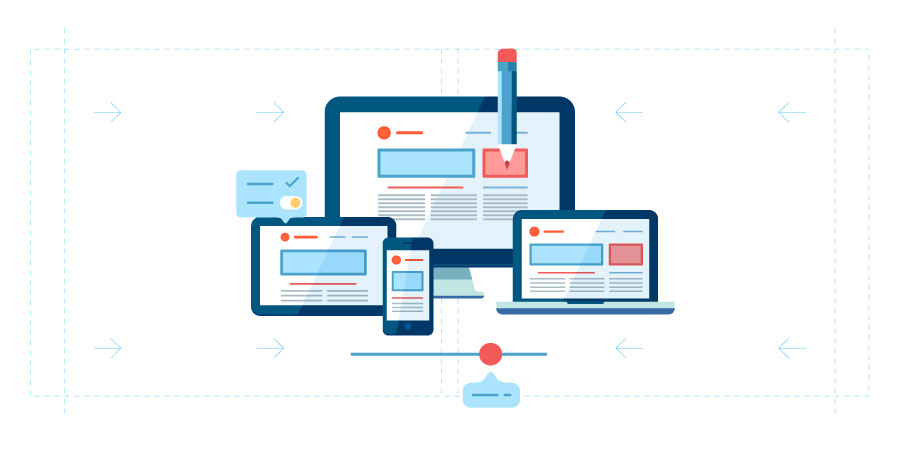 Is Graphicszoo User-Friendly?
GraphicsZoo's project management system, PROOF, is where all your projects will start. It provides a space for users and designers to request and work on projects and streamlines the revision and submission process. It's known for offering several useful features and ease of use.

You can use the "click to comment" feature on submitted designs to leave feedback and comments for revisions. You can also set the priority of projects in PROOF so that the creatives know which ones to work on first.

You'll also want to set up your brand profiles so that you can attach them to each project and do less explaining with each new submission. You can also set your account up with sub-users depending on the plan you choose. They'll be able to submit projects and request revisions, which can be useful for companies with larger teams.

However, you'll want to remember that regardless of how many projects you create, the artists or writers will still only work on one project a day, or up to two if you're on the highest tier plan.
What is the Graphicszoo Process?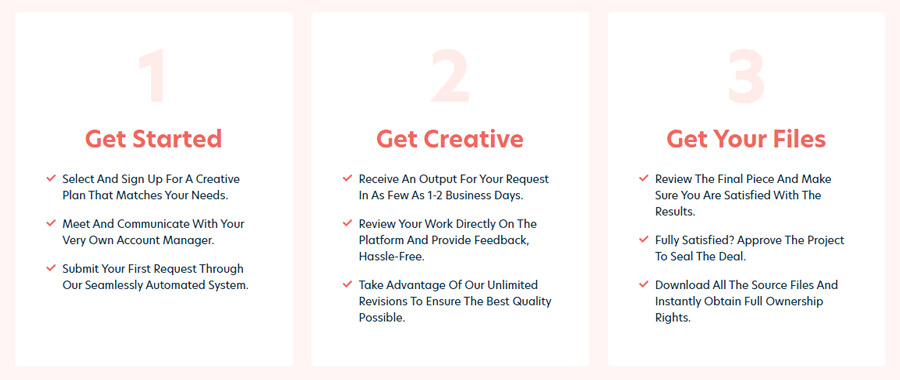 When you get started with GraphicsZoo, you'll first choose and sign up for one of their plans based on your needs. You'll choose between three options in the graphics service and two in the content service.
Next, you meet and have a discussion about your need with the assigned project manager. After that, you'll be ready to submit your first project request through their automated system. Typically, straightforward designs and content are returned to you in about one to two business days.
When you receive your submissions, you can review them and offer feedback for revisions within the GraphicsZoo platform. Once revisions are complete, or if you didn't have any, you'll approve the project to receive the final source files. Downloading the files is simple, and you will instantly have full ownership rights.
How Long Does a Project on GraphicsZoo Take?
The GraphicsZoo site states that most projects take around one to two business days for design and one to three days on content as long as the projects are not overly complex or require several thousand words.
How Much Does Graphicszoo Cost?
The GraphicsZoo plans are divided into graphics and copywriting.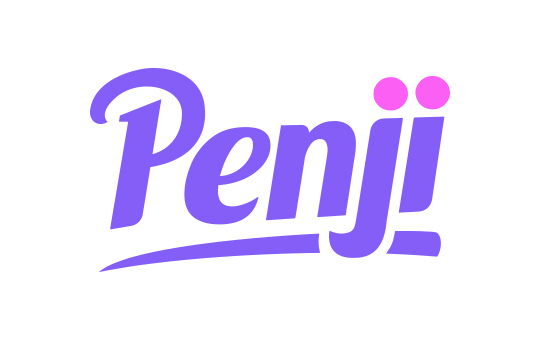 An unlimited graphic design service that pairs project requests to designers using Penji-created AI.

Visit Website
Frequently Asked Questions
Here are the most asked questions about Graphicszoo.

GraphicsZoo projects look high-quality from what you see on their site, and their services are comparable to other unlimited graphic design and content creation services. The types of projects they can complete are numerous and varied, and the turnaround time is within the industry standard.

However, the creatives on GraphicsZoo are also all freelancers. It's unclear if GraphicsZoo vets its creatives, and the person assigned to your project might not always be up to the task. While that doesn't mean all the designers and writers are subpar, it just means that you may have to utilize the unlimited revisions or request different people more often.

The pricing for GraphicsZoo is in line with most competitors. Though, it is worth remembering that graphics and content are on two different plans. As with most unlimited creative services, signing up for the yearly plans over the monthly options will save you money. At GraphicsZoo, yearly plans save you 15%.

Overall it's a good option if you need just graphics or just content, but if you're in need of both services, an all-in-one plan might be better suited.