7 Things I Seriously Love About Flocksy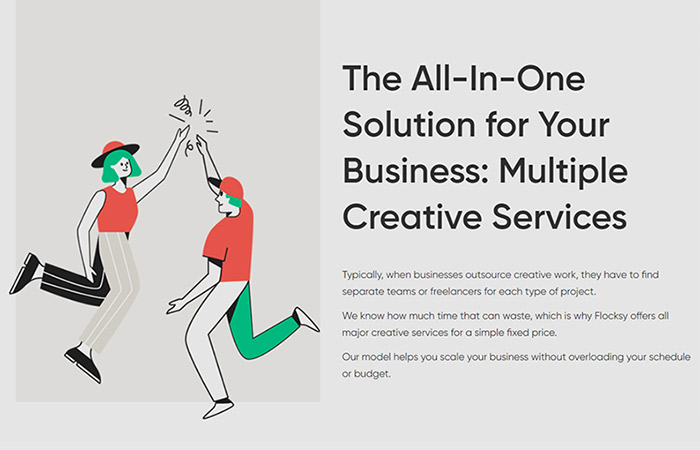 What Is Flocksy?
Flocksy is a subscription creative design service offering unlimited creative services including graphic design, logos, video editing, voiceovers, copywriting, website design, and much more for one fixed monthly cost.

Subscription creative services like Flocksy are the mid-range custom design option between the low-budget DIY or amateur artist and the pricey design agency or in-house design team.

Customers pay one flat monthly subscription rate which grants them the ability to request an unlimited number of creative projects from any design category. The listing of available project types that can be completed with an unlimited subscription can be dizzying. The subscription services are more than ample to create all your marketing and social design assets. A couple of platforms will even help you design your business website and create all the high-quality content you need to draw traffic to your site as well.

The video editing team can help you stay on trend by creating TikToks, and Reels for Instagram and Facebook promotions.

This is just a small sampling of the most common creative requests. list of options is so long that it would likely be easier to just list the few services that may not be doable. For example, most flat-rate agencies restrict users from requesting lengthy, complex projects that would require a significant amount of time and labor to complete. These long projects could throw off the efficient workflow that is essential to platforms being able to deliver on their promises of quick turnaround times.

That being said, once you have established a working relationship with the team you choose, it is possible that they may work with you to complete larger projects as well. Flocksy has developed a reputation for going above and beyond to help their users get crucial projects completed even when they were outside of the typical project guidelines.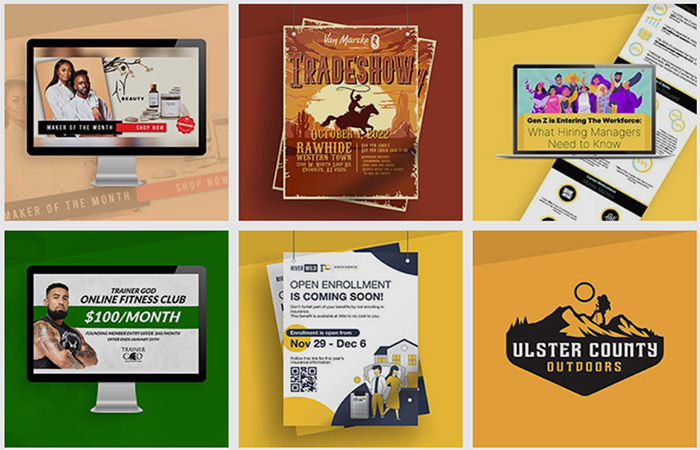 What Flocksy Claims to Offer Its Users
Flocksy offers nearly every type of creative design service you can imagine and allows users to request as many projects as they want for one fixed monthly subscription cost.

Flocksy also promises their subscribers that the dedicated and talented artists responsible for completing the projects are more than capable of handling any design challenge that you send their way.
Flocksy Review: Is It Worth the Cost?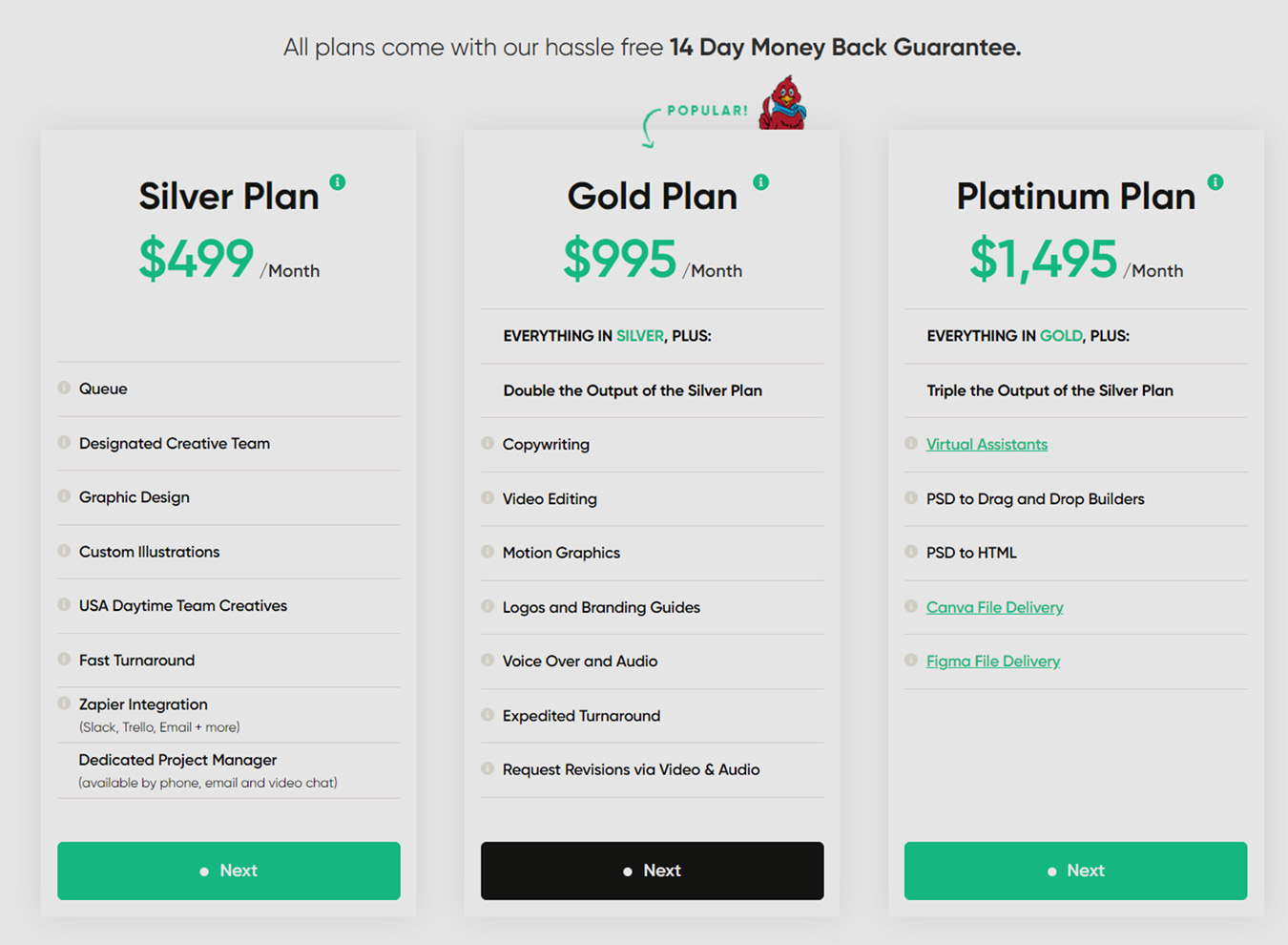 The ultimate value of the Flocksy flat-rate subscription service will depend on how you use it (or don't). If you are launching a business, starting an e-commerce site, promoting your band, planning a big event, or tackling any other venture that requires a large volume of creative assets, then you will have no trouble justifying the cost of the subscription as the assets you receive will be worth far more. The same goes for anyone who has a steady stream of regular creative projects that occur again and again, such as content for a blog, or fresh social media content.

If you can keep your project queue full of projects you should be getting a finished design asset every 2 – 3 days making the monthly flat rate a massive bargain. On the flip side, if you only need a couple of one-off projects, then the monthly subscription cost would not make sense.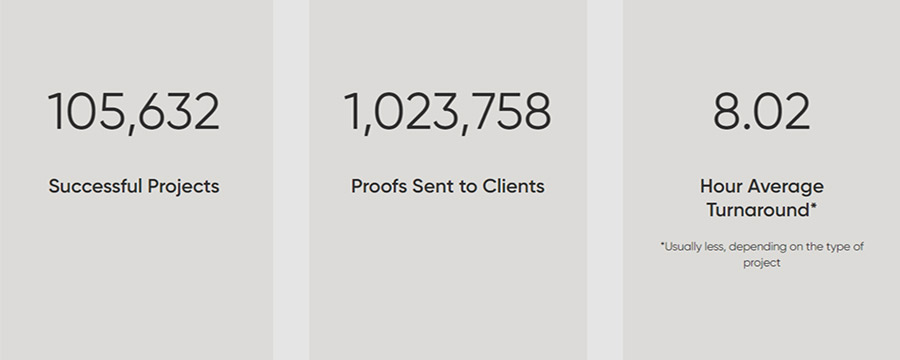 Flocksy's willingness to go far beyond the extra mile to deliver for its customers sets them apart from most other unlimited design services. The personalized attention and effort that the team brings to their work can make users feel as if they are getting the same bespoke (and expensive) care that a private design agency or an in-house design department might offer.
While this one factor is probably the most valuable benefit, every Flocksy subscription provides these awesome perks as well.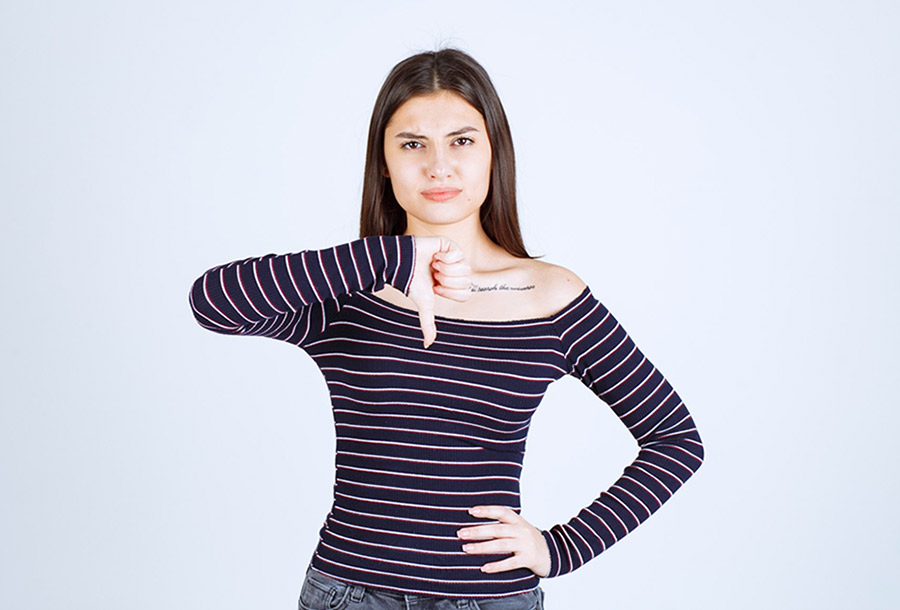 Flocksy has taken care to create an awesome unlimited design service, there is not much to dislike. Still, nothing is perfect. These are a few aspects of Flocksy that may be an issue for some users:
● Learning Curve
The Flocksy platform is well-designed and the account dashboard puts everything you need in one convenient location. Despite this, there is still a learning curve to learning to navigate the process. To their credit, Flocksy does assign a Project Manager and have them contact you to schedule a virtual live demo so they can walk you through the basics.

● Cost-Effectiveness
Flocksy's unlimited design for one flat rate is an awesome deal as long as you have a steady stream of creative projects in your queue. If you only need a couple of one-off designs, every couple of weeks then the flat-rate pricing will not be such a bargain.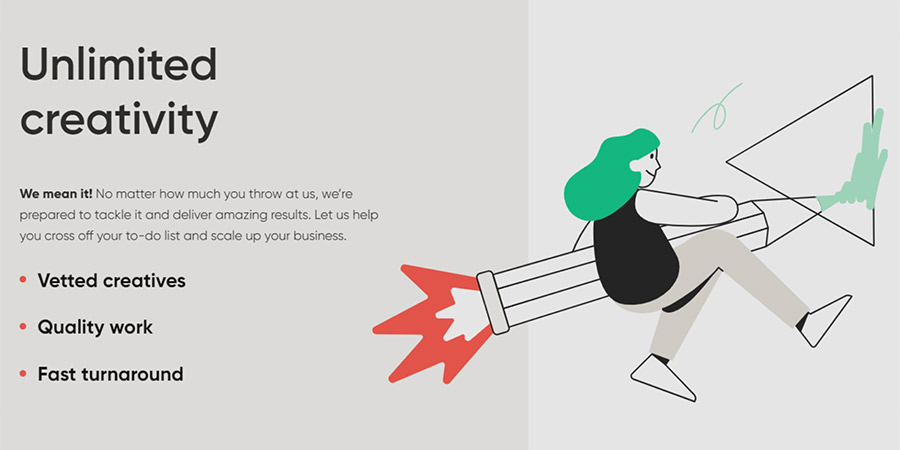 Who Is Flocksy Best For?
Because you will pay the same fixed cost every month regardless of how many projects you complete, Flocksy is best for users who have a steady flow of creative work to get done on a regular basis.

Users with a large volume of relatively simple creative tasks, like social posts, banners, light video edits, and other types of projects that can be completed quickly will get the best value from Flocksy. The more work that you can get completed during the month the more of a bargain the flat rate price will be. Users with a queue full of projects that can be completed quickly will be able to get a substantial amount of work completed in a month.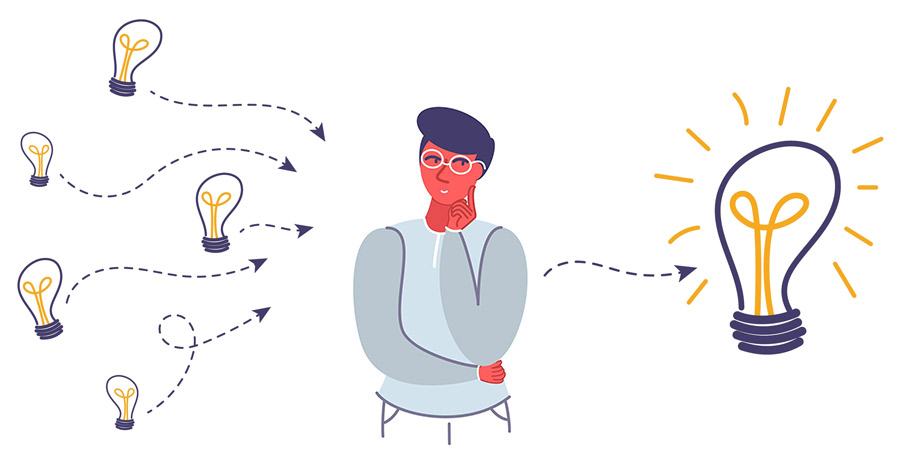 Who Is Flocksy NOT Right For?
Flocksy's monthly rate assumes that you will be running design projects constantly. If your design needs fluctuate throughout the month, or if you only need a relatively small number of designs for a particular event or project then the flat rate wouldn't be a good value.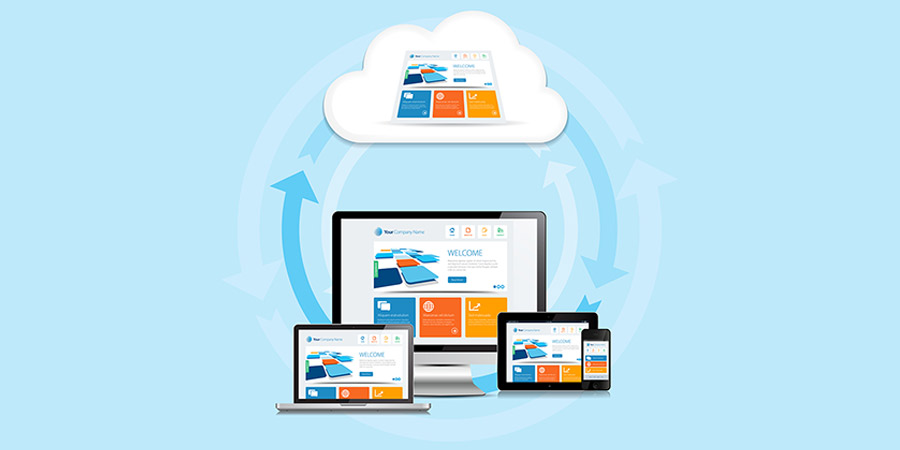 Is Flocksy User-Friendly?
Flocksy's platform is very user-friendly. The account dashboard puts everything you need to manage your Flocksy workflow all in one place and everything is clearly labeled.

The interactive project briefs customized for each category make it easier to create a cohesive design request that will deliver the exact results you are looking for. The briefs use drop-down menu fields to prompt you for the information that will be the most useful for the designer in your specific category.
What Is The Flocksy Process?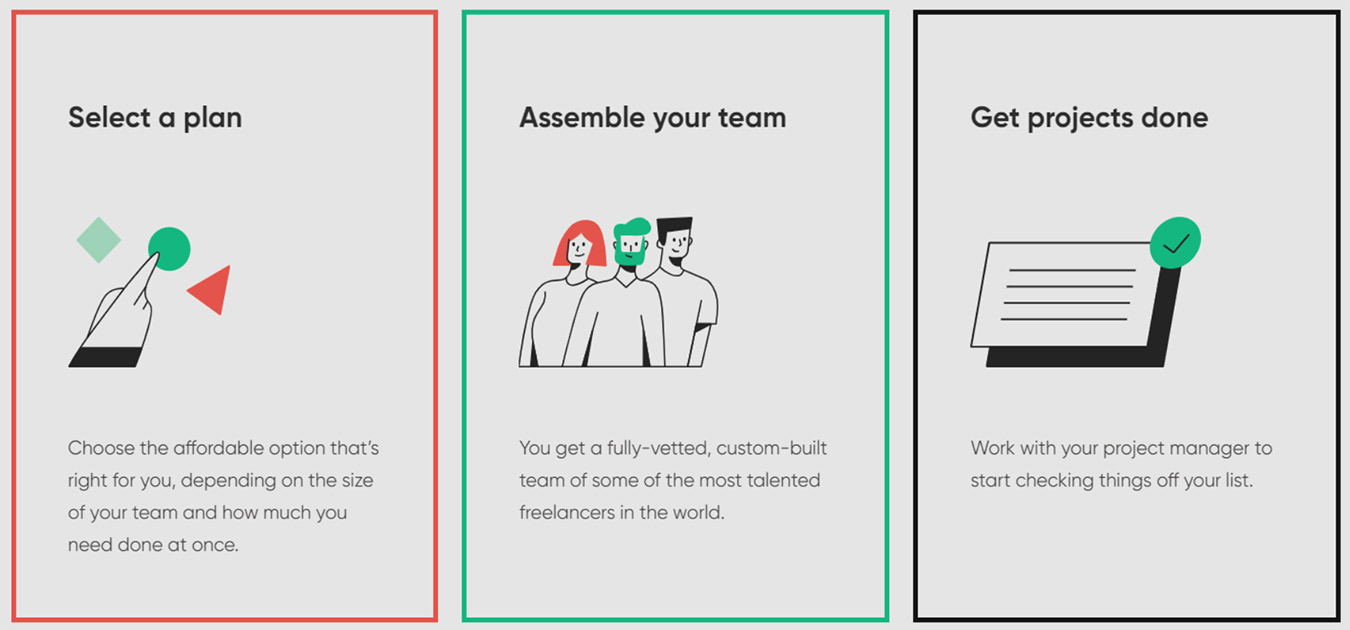 The Flocksy process is fairly straightforward. New users can get started by selecting the flat-rate subscription that fits their design needs and completing the registration process. Your account will be active and you can start exploring the platform as soon as your registration is completed.

Here is a brief overview of the process for running a design project with Flocksy:
1. After logging in you should be in your account dashboard. This is the central hub of your account where you will see the status of your projects, and messages from your team, or Project Manager.

2. Click on the Create New Project button in the sidebar on the left of the dashboard to open the project request brief.

3. The interactive project brief will display prompts one at a time requesting information about the type of project you need. Simply choose the selection that best matches your design needs from the options provided.

4. The system will use the information you provided in the prompts to open a project request brief customized for your design category.

5. You will need to fill in the appropriate detail for each field in the brief. The field and information needed will vary by design category, but as a general rule, you will need a title, and a detailed description explaining the work to be done. You will be prompted to add any resource files the designer may need, as well as any examples that help the creative understand your vision.

6. Once all of the information has been provided, click
How Long Does A Project On Flocksy Take?
The majority of design projects can be completed in one day, often in less than 12 hours. Larger, more complex projects could take a bit longer. Your Project Manager will reach out to you if it looks like a particular project is going to take longer than the industry standard of 24 - 48 hours.
How Much Does Flocksy Cost?
Flocksy's pricing structure is simple. No complex calculations or negotiations to compile your service. Flocksy flat-rate subscriptions are available at three price points. All packages include unlimited access to all of the services in that category.

A monthly subscription offering unlimited graphic design services for a flat rate. Design Pickle leverages their interactive project management system to connect users with a global network of artists for speedy service.

Visit Website

A flat rate subscription creative design platform that allows users to create the unlimited design services package that works best for them. Kimp users can choose from unlimited graphic design services or unlimited video editing services, or they can opt for the more expensive subscription to get access to both.

Visit Website
Frequently Asked Questions
Browse the answers to some of the questions people search for most often when considering using Flocksy services.

Unlimited flat-rate creative service platforms are, hands-down, the best option for business owners, startup founders, influencers, and anyone else who has a need for a significant amount of creative design work. There are several strong contenders offering unlimited design services for a fixed monthly fee and all seem to have fairly solid reputations for delivering on what they promise.

Flocksy has been sitting firmly at the top of this cohort as one of the most popular, and best-known providers, and their user roster continues to climb year over year. What makes this status all the more impressive is the fact that Flocksy is also one of the more expensive platforms and still manages to claim the lion's share of those who are looking for this type of service. After all, if the other platforms seem to do acceptable work, why would people pay more?

The answer makes sense once you compare the various platforms side by side. Most of the unlimited creative services are offering unlimited design services exclusively, or offering graphic design with some basic video editing. Flocksy's unlimited design services include both popular categories as well and throw in copywriting, web development, website design, voiceovers, and so much more. When you consider the amount of work that you could get done all in one place and all for one flat monthly rate it is clear why Flocksy is the ideal choice to help you get the design assets you need.