Epiic is an unlimited graphic design service that promises customers access to their award-winning design team for a flat monthly rate. They state that the team can handle website graphics, animated GIFs, printed materials, and packaging designs, among others. They also promise design proofs back in about one business day.
7 Things I Seriously Love About Epiic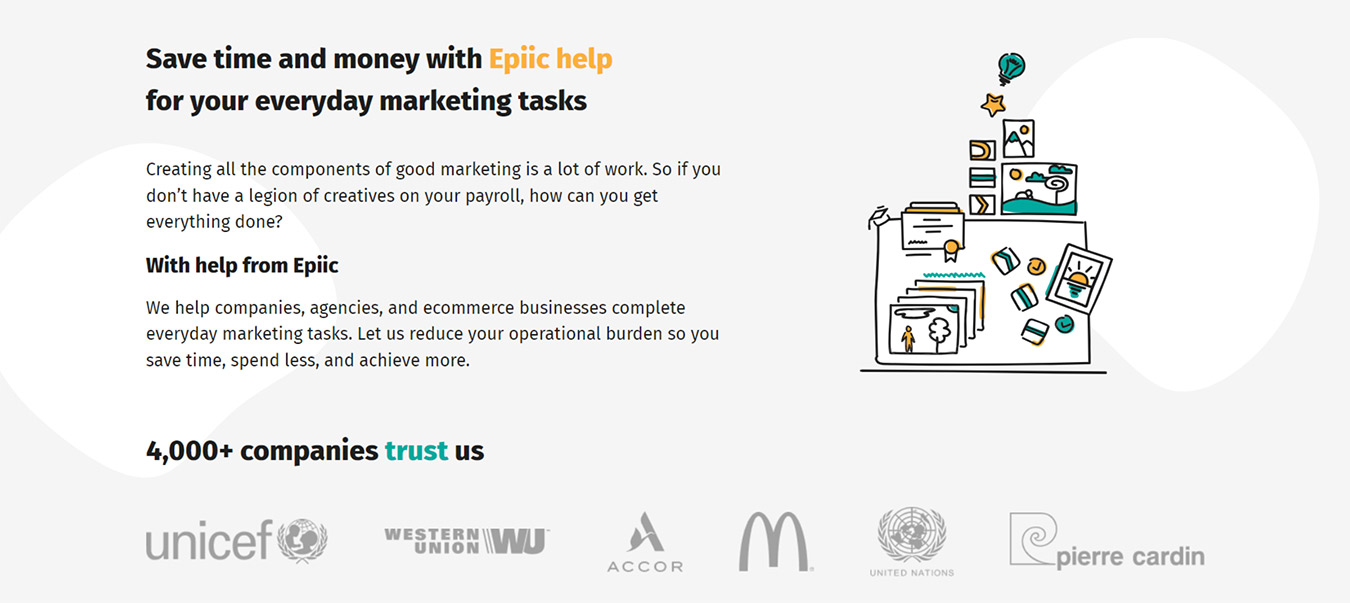 There are some great things about Epiic. Here are our top seven.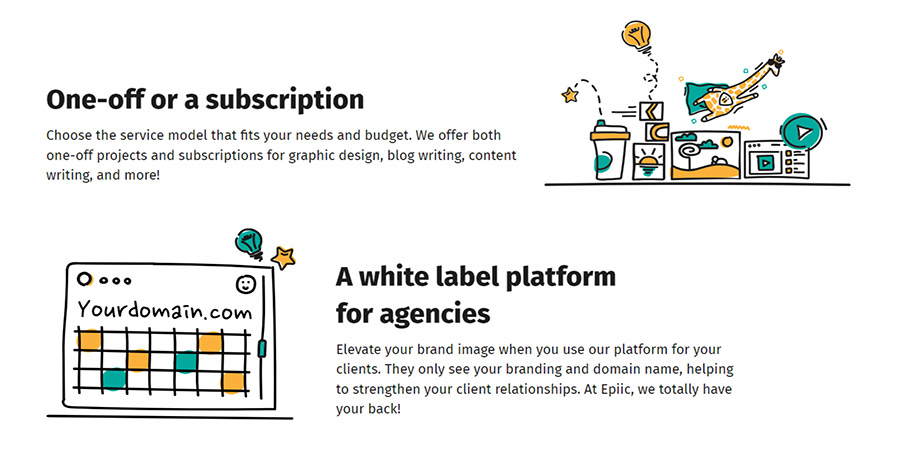 What Does Unlimited Mean?
At Epiic, you can request as many projects as you like, and they'll work on them one at a time, with a typical turnaround time of one business day. You can fill up your queue, and they'll work through your tasks. If you need changes, they provide unlimited revisions as well.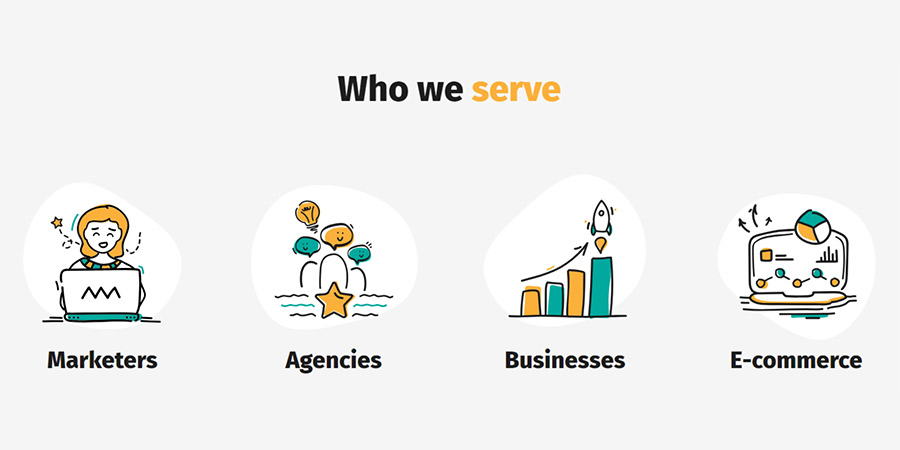 What Epiic Claims to Offer Its Users
When you work with Epiic, they promise that you'll be matched with professional designers that meet the needs of your creative brief. They also promise that you'll always get original work. They assure customers that their designs are made from scratch and guarantee full legal ownership over the work.

You'll also get unlimited brands, which means you can create as many brand profiles as you want, each with its own assets and guidelines. They also state you'll get full team collaboration. You can invite team members and clients to help you request and manage designs. Epiic also states that you can scale your plan up or down and pause or cancel at any time.
Epiic Review: Is It Worth the Cost?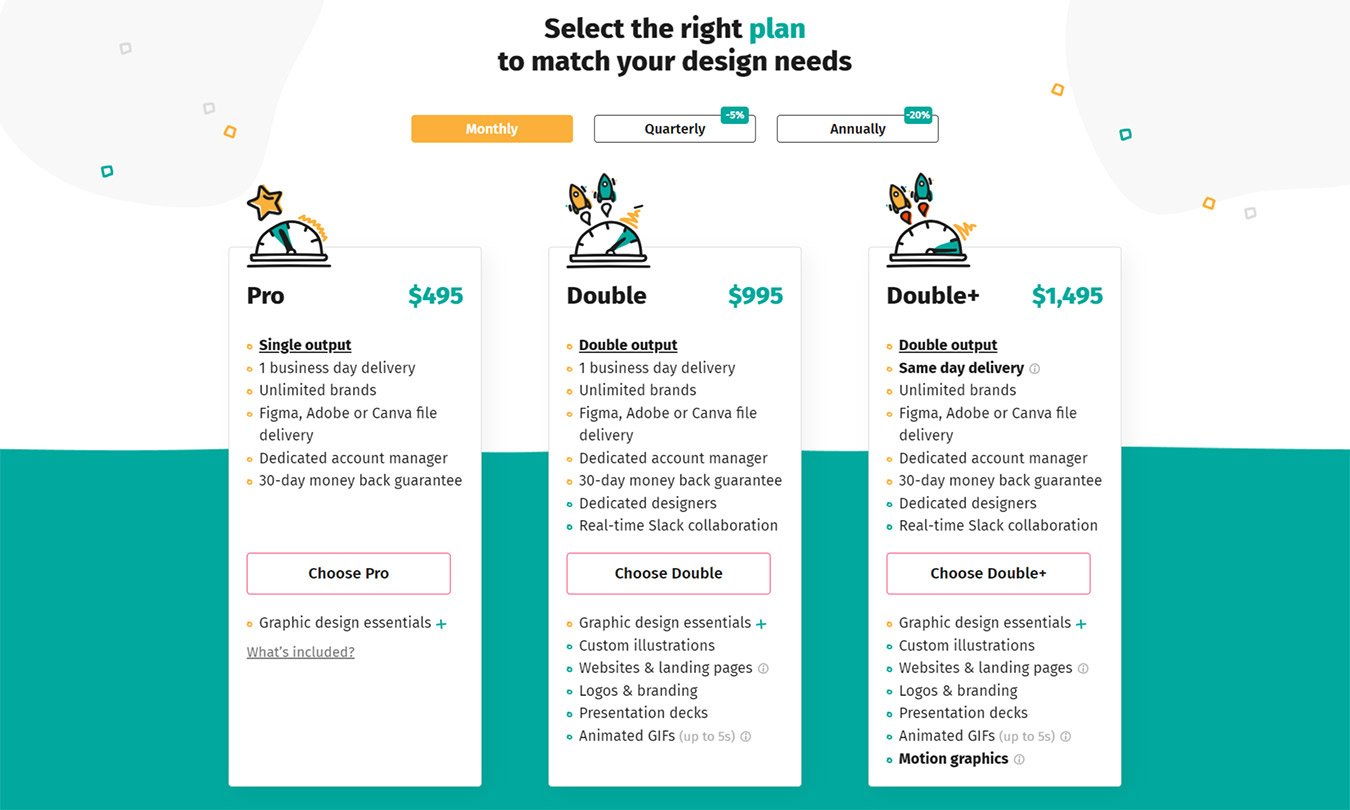 Epiic has some impressive features and integrations. It is on par with the cost of other design services like Design Pickle. With the work you can get done, it can be worth the cost if you have an ongoing need for designs and can provide a full queue of work for the designers.
However, if you don't have a high enough demand, your cost per project could go up, and you could be better off working one-on-one with someone. Additionally, if you have several content types that need to be worked on, you could be better suited for an all-inclusive subscription that can handle your copywriting, video, and web dev tasks as well.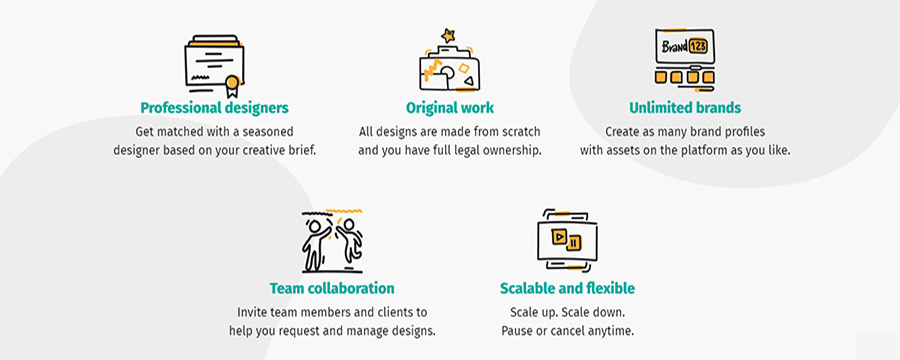 Epiic promises several great benefits when you sign up for their service. Here are the top few.
With All Epiic Projects, You'll Get: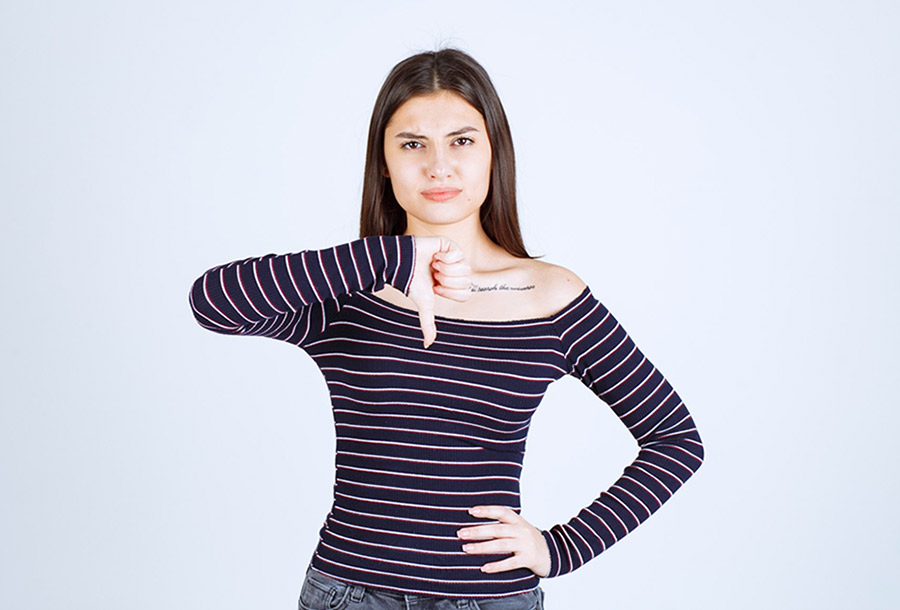 For most, the biggest drawback of Epiic is that the most desirable services are in the higher tiers. While this isn't surprising, it is something to consider when you're working within a budget. Additionally, the highest tier, which provides access to motion graphic projects, is only set up as a waitlist request at this time. If you're working on a tight deadline, you likely don't want to be sitting on a waitlist hoping that you're chosen.

Lastly, they also do not provide video editing, 3D/CAD, or complex photo editing, so if you need these services, you may want to consider a provider that includes them in their offerings. There are other graphic design subscription services that offer video editing in their plans, such as Flocksy and Kimp.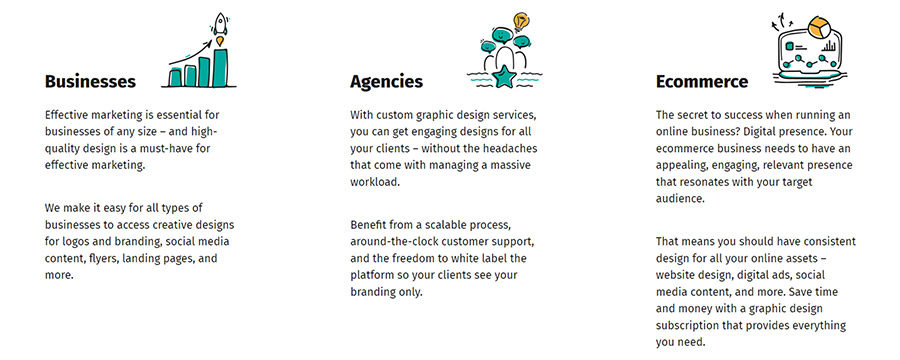 Who's Epiic Best For?
Epiic states that it's a match for businesses relying on graphic design to grow their brand. They promise to take the burden off your shoulders and save you time and money compared to hiring in-house or working with a freelancer for all business types, including solopreneurs and enterprise-level companies.

They also state that their platform was purpose-built to solve some of the problems agencies regularly deal with. They promise an industry background and scalable white-label technology that can help marketing, PR, advertising, and web development agencies provide a better customer experience.

If you fit into these groups, Epiic could be a good option for you. However, if you're looking for several creative services or you're already juggling several monthly creative subscriptions, you may be better off with an all-in-one service, which could save you money in the long run.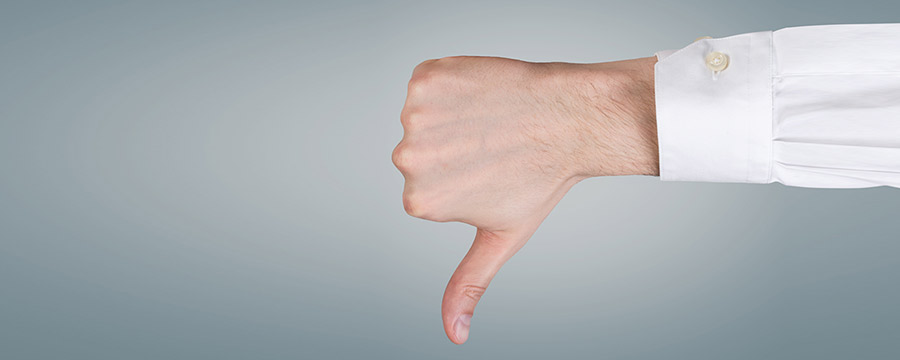 Who is Epiic NOT Right For?
Epiic isn't a good choice for those who don't have an ongoing and consistent need for graphics. If your needs are sporadic or if you're looking for someone to write, code, or edit your video content, you will need to find those services elsewhere. You might be better served by an all-in-one platform if you need consistent content in all its forms.

Additionally, the highest tier of the Epiic plans is by waitlist, so if you're looking for those skills, like motion graphics and web design, and you need them quickly, they may not be able to serve you.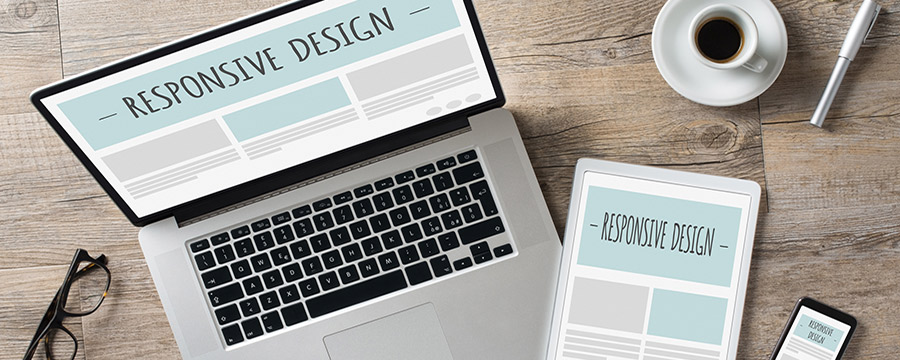 Is Epiic User-Friendly?
The Epiic online platform looks to be set up in a similar way as many online dashboards. The videos in the Help section of their site show it is easy to navigate with pre-generated brief options that make requesting a project straightforward. You can see all your project drafts, pending projects, and completed projects. You can duplicate any project you need to and add users to your account so your team members can access your account as well.
What is the Epiic Process?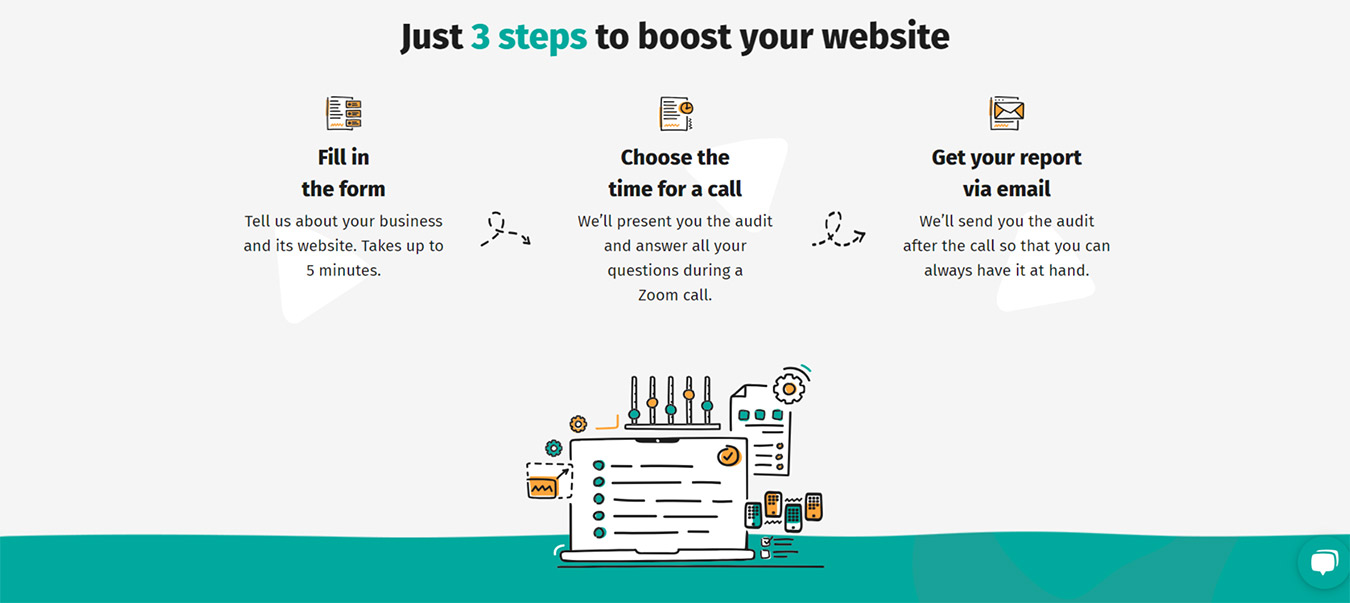 Brands
You get unlimited brands on Epiic, and they state they're a good choice for agencies with unique white-label options.

People
They promise to only hire the top 2% of their applicants and pre-screen them as well. They provide ongoing feedback, according to their site, to help their artists continue to grow their skills.

Additionally, each Epiic project is reviewed for quality by a senior designer before it is released to you. This can cut down on extra back-and-forths with the designer. They also promise to provide a project manager who helps with project matching, designer management, and more.

You can also communicate directly with the designer via the Epiic platform messenger. Plus, if you're ever not enjoying a designer's work, you can switch to a different one for a single project or for the long term without needing to contact their support team.

Projects
Epiic's process is straightforward.

● Submit a project request- First, you'll sign up for the correct plan for your needs, and then you can start making requests through their platform. They state that most requests are ready for your review in one business day.

● Review the design- Now, you'll review the design for anything you need to be updated. If something needs tweaking, you can request unlimited revisions.

● Download the assets and repeat- The last step is to get your design. Once you've approved it, you can download any and all formats and assets and start using it wherever you need. Then, they'll start working on your next project.
How to Get the Most Out of Epiic
When you want to get the most out of your subscription with Epiic, it will be important to keep the queue full and provide good details in the project brief. They'll work on projects on a first-come, first-served basis, so be sure you're requesting high-priority items first.

You'll also want to be aware of their cut-off time. This time refers to when you want to place orders to ensure they're put in the queue for the one business day turnaround. The Epiic design team is based in Europe, and for them to be sure a project is assigned to a designer and submitted for approval within the following 24 hours, placing an order has a cut-off time.
The breakdown is as follows.
● For clients in Australia, the cut-off time is 4 pm АEST/АEDT.
● For US-based clients, you need to submit projects before 12:00 am (midnight) EST/EDT to get in the queue for the day. The site states that work is typically delivered by 11 am EST/EDT.
● For clients in Europe, the cut-off time is 5 am GMT +0.
Projects placed after the cut-off time will be processed by the Epiic team on the next business day.
How Much Does Epiic Cost?
Epiic has three plans to choose from, and you can use monthly, quarterly, or yearly billing as well. Quarterly billing will save you 5%, and annual billing will save you 20%. The packages break down as follows.
A note to remember, the Double+ plan is waitlist only. With all plans, you'll receive unlimited design requests and revisions, the promise of fast revisions, free stock assets, source files, Slack integration, Zapier integration, and a no-contract guarantee.

Design Pickle also provides unlimited graphic design services. You'll find same-day turnaround on the higher tiers and similar services, including motion graphics and Canva file delivery on the highest package. Design Pickle is a well-known provider of high-quality graphic designs at a premium price tag. Though their prices are similar to Epiic. They don't offer additional creative services, such as web development, copywriting, or video. Similarly to Epiic, Design Pickle can be a good choice if you have a larger budget to spend on premium graphic assets. However, if you're looking for premium design services paired with copywriting, video, voice-overs, custom illustrations, or web dev, you could be better off going with the service below.

Visit Website

When you need more creative services taken care of, and you're tired of juggling multiple subscriptions, the perfect one-stop shop to handle your growing creative backlog is Flocksy.

For nearly the same price range as Epiic, Flocksy offers a wide array of services, from copywriting to web development to video to voice-overs. And, of course, you'll get unlimited graphic design and custom illustrations (including hand-drawn & digitally painted), including motion graphics and GIFs, for a flat monthly rate. In fact, their top-tier plan covers all of it for about the same price as the Epiic Double+ plan charges for just design and motion graphics. Plus, there's no waitlist.

What's more, they also offer Zapier integration like Epiic does with the addition of Loom video messaging, along with a built-in chat feature on their platform. It makes it that much easier to communicate with your team and get updates, especially providing revisions and feedback through a recorded video with a screen recording. Everything Flocksy creatives make is 100% original, and you'll get total ownership and all the required files and formats. The turnaround times are also fantastic and can compete with Epiic's in many situations, including a less than 24-hour turnaround on most simple projects and videos and motion graphics in 24 to 48 hours.

Visit Website
Frequently Asked Questions
Here are the most frequently asked questions about Epiic.
Epiic provides several useful features, particularly the Zapier and Slack integrations and the white-label, client-facing portal with your domain and branding. They can handle a number of essential graphic design requests that many a business is likely to need during their marketing and promotional efforts. However, for the best features, customers need to subscribe to the highest tier, which is waitlist-only and on the expensive end. If you have a high budget and don't mind waiting for a bit to ensure you get on their Double+ plan, they can be a good option for your premium graphic design needs.

However, if you're looking for a service that can handle nearly all of your creative asset needs, you'll likely be better off with a comprehensive solution like Flocksy. The best feature about an all-in-one subscription is that you are paying a similar price for a company that can handle more than just graphic design. Managing multiple subscriptions can be challenging and more expensive, so if you have the need for video, web dev, copywriting, etc., this type of subscription will be a better option. For the full host of creative services, including copywriting, video, and web dev, or if your backlog is particularly large with a pressing time frame and a demand for exceptional quality, you should consider going with a different provider, such as Flocksy. They can get results back to you in a similar time frame that are potentially better quality, and you can also get videos, custom illustrations, web design and development, and copywriting services.