Who is Designs Unlimited?

Designs Unlimited is a flat-rate graphic design subscription that can help you manage your design backlog. When you don't have the time or budget to complete your daily essential tasks, their team of designers can take something off your plate so that you can focus on operations. They offer a simple, affordable, and on-demand unlimited graphic design service for marketers, entrepreneurs, and start-ups.
7 Things We Seriously Love About Designs Unlimited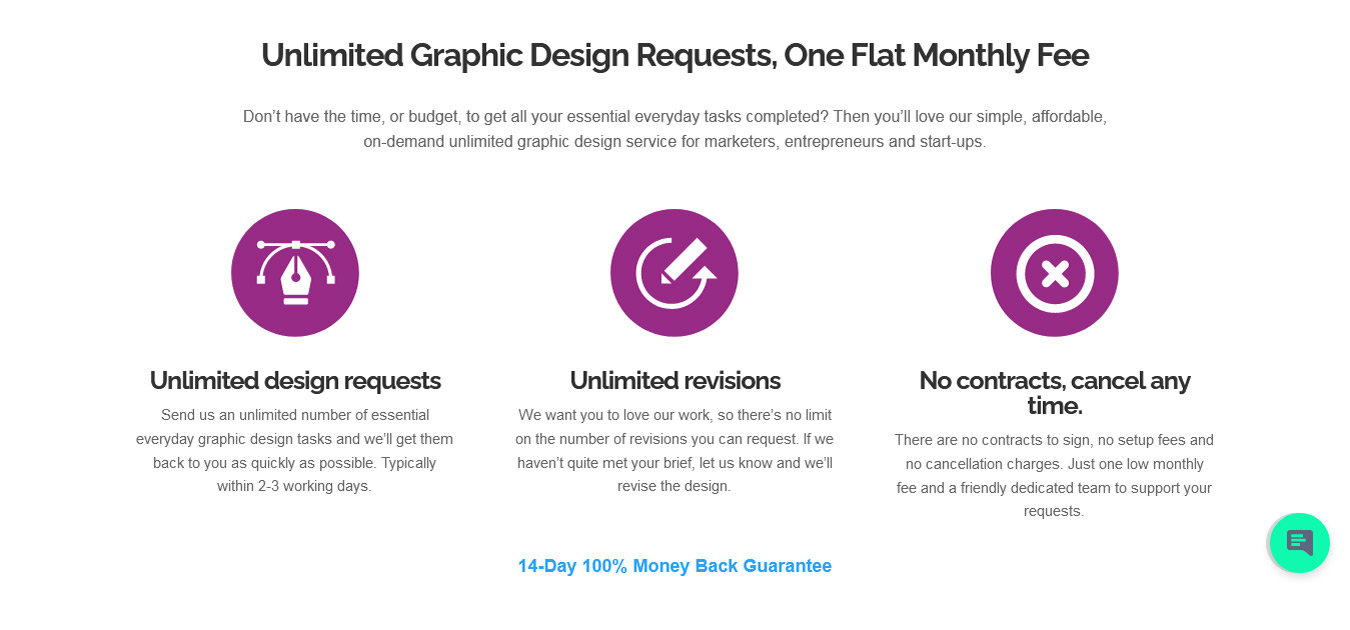 There are a number of things to love about Designs Unlimited's service. Here are our top seven: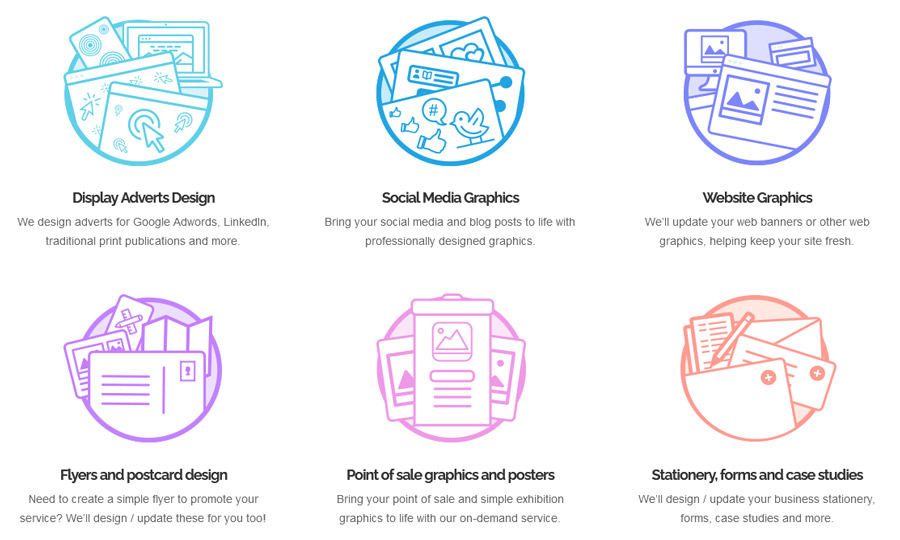 What Does Unlimited Design Really Mean?
Unlimited with Designs Unlimited means that you can submit as many design requests as you want on their two higher tiers and they'll work to complete them as quickly as possible, working on them one at a time. If you have several smaller project requests that don't take long to complete, you could potentially get a project back every working day.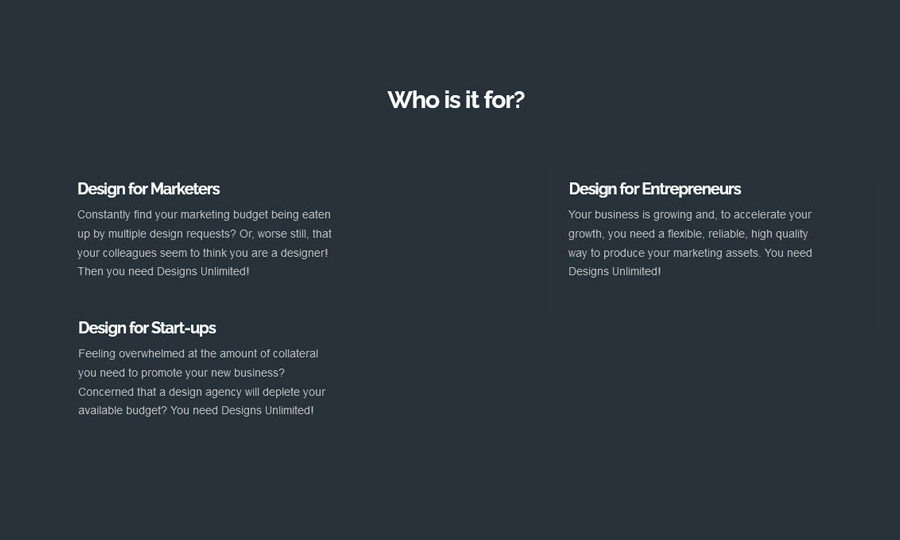 What Designs Unlimited Claims To Offer Its Users
Designs Unlimited promises to accept unlimited design requests for all your day-to-day design needs through their online submittal form. On their site, it states they can work on straightforward graphic design requests that you can easily explain through their digital brief without having to call or arrange a meeting.

Designs Unlimited's service and all design requests can be made through one of their online design request forms, either from the top of their page or within your private portal. From there, they ensure customers they'll assign their designers the following working day.

With Designs Unlimited, everyday graphic design tasks are set to return typically within one to three working days, depending on the complexity of the task and whether you've marked it as "urgent." There is also an unlimited number of revisions you can request. If they haven't achieved what you described in your brief, they promise to keep working on it until they get it right.

Lastly, there are no contracts with Designs Unlimited, no setup fees, and no cancellation fees. You'll pay one low monthly fee, and a dedicated team will support your requests.
Designs Unlimited Review: Is It Worth The Cost?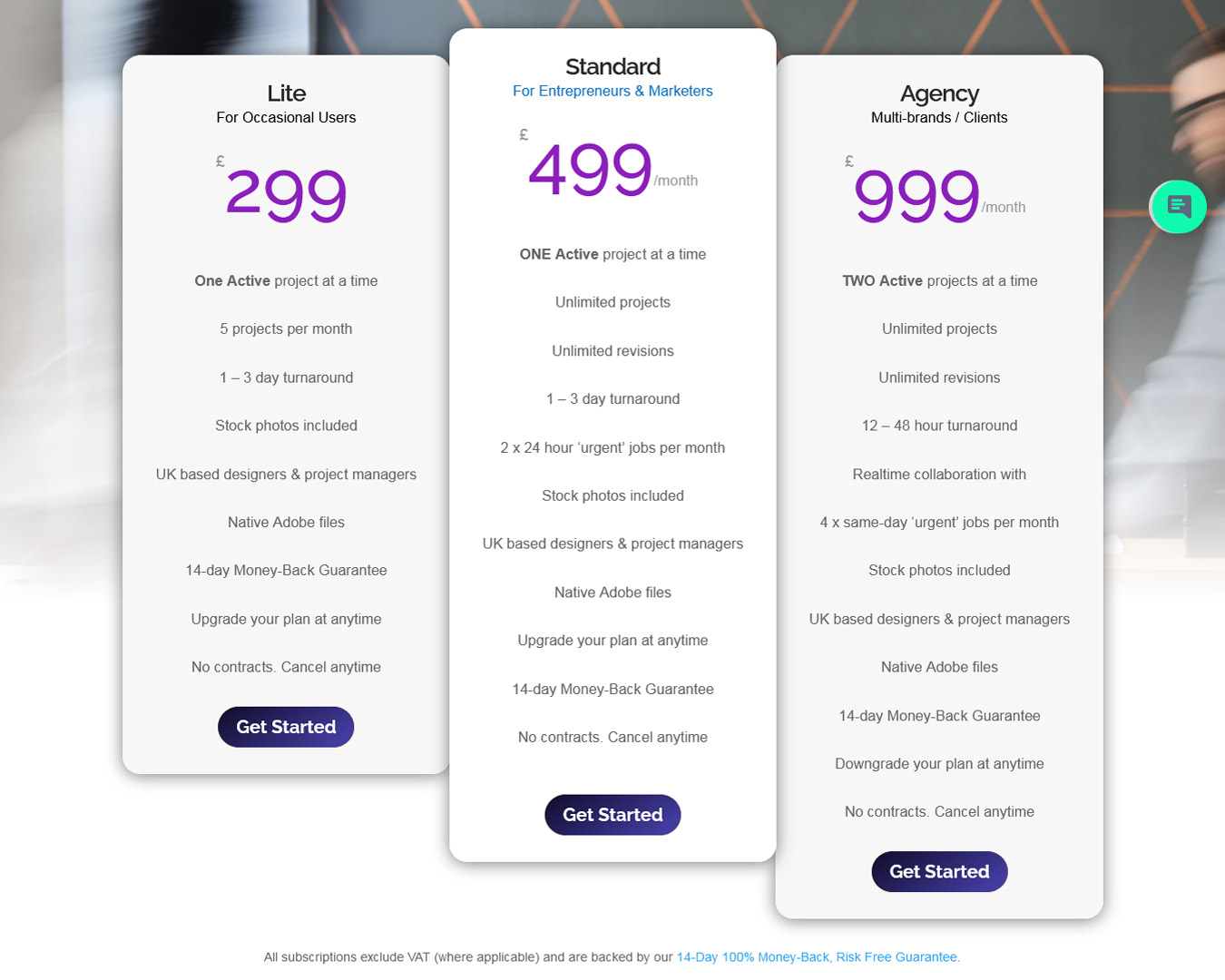 For a reasonable fee, you can get several assets created to cover your graphics backlog with a pretty quick turnaround. On the site, they state that they aren't meant to replace your full-time graphic designer or agency, which does pose the question- how much can they handle? It looks like their specialties lie in basic graphic design with some motion graphic offerings. Based on that, Designs Unlimited looks like it can handle what it calls the "day-to-day" designs while leaving the tasks that require more heavy lifting, such as video and enhanced graphic design with complex or several moving parts, to another professional. With that in mind, they make a good choice if you don't need those types of services or if you're looking to supplement your current graphic designer with a subscription service that can allow them to focus on more detailed projects.

There are a handful of benefits that using Designs Unlimited offers. Let's check them out.
With All Designs Unlimited Projects, You'll Get: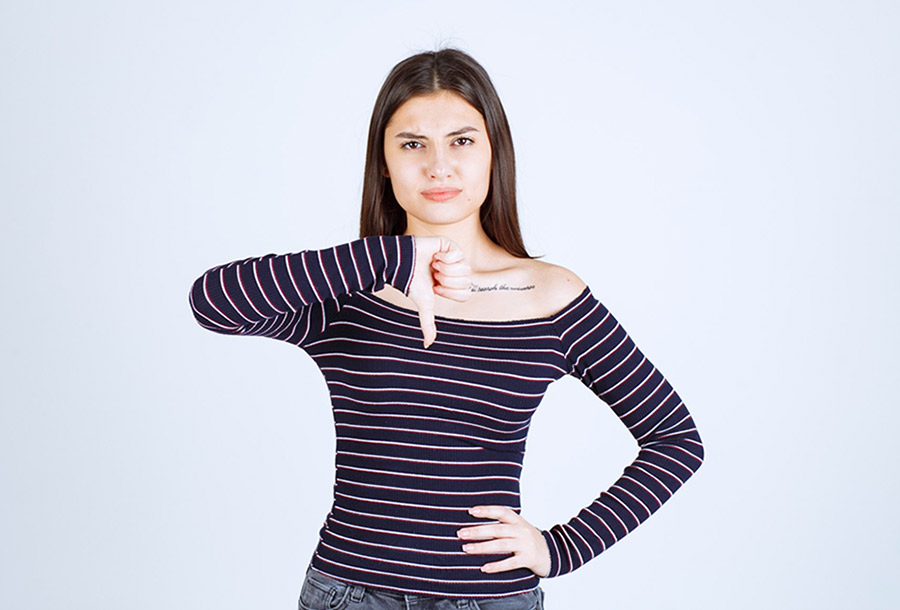 If you're looking for a service that can provide more detailed graphics, video, copywriting, or enhanced motion graphics, this isn't the service for you. You won't be able to request certain types of projects from them, including:

● Complex photoshop manipulation
● Original logos
● Branding
● Complex graphics
● Photo Manipulation
● Illustrations
● Infographics
● 3D or CAD
● HTML or CSS
● Video
● Web design
● Email marketing
● Large, copy-heavy InDesign projects or presentations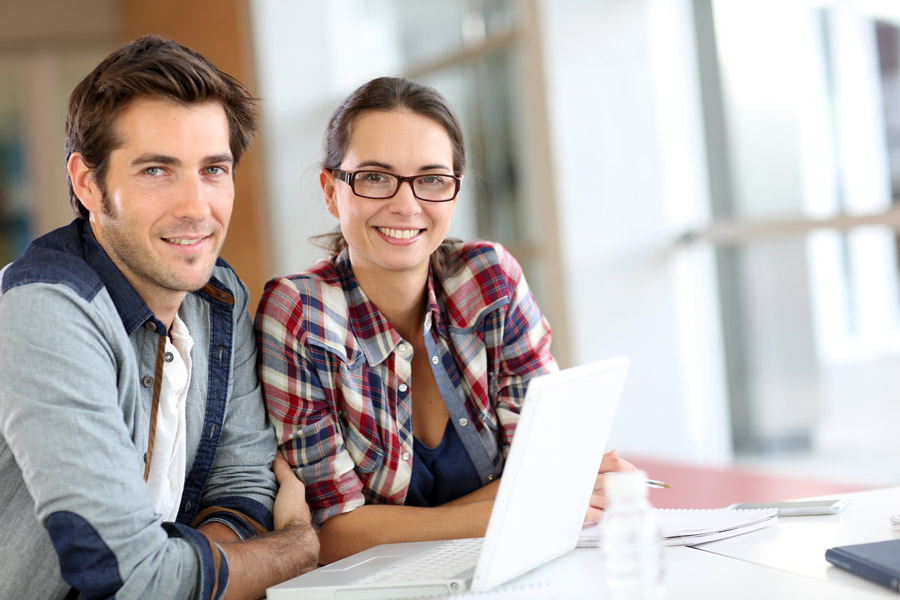 Who's Designs Unlimited Best For?
On their site, Designs Unlimited says that they're best for marketers whose budget is being consumed by multiple design requests or who have been designing themselves, entrepreneurs who need to accelerate growth with flexible, consistent marketing assets, and start-ups that are overwhelmed by the collateral they need for promotion. If you think a design agency will deplete your budget and you can quickly describe your project requests through a brief form, then Designs Unlimited can be a good choice.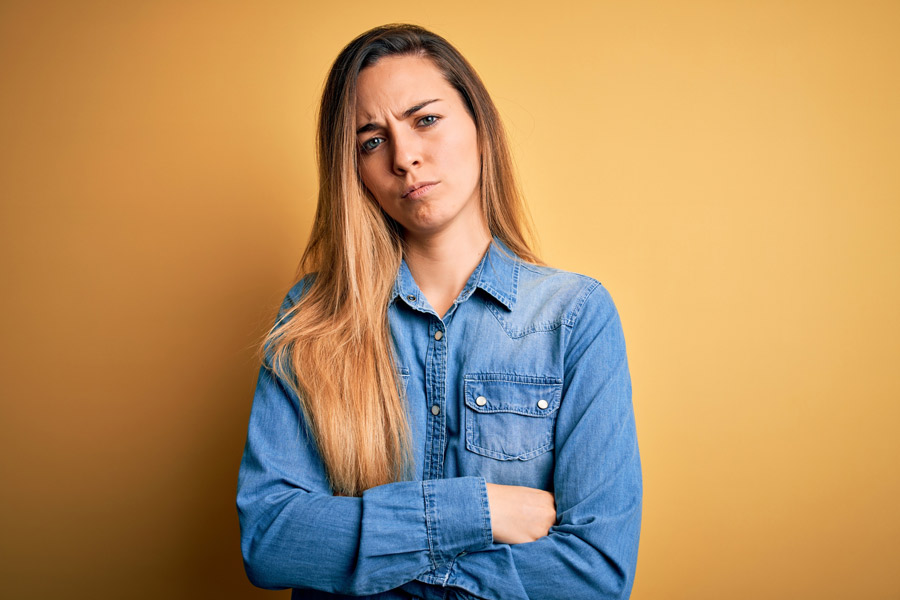 Who is Designs Unlimited NOT Right For?
While their prices are very competitive, it's important to consider if they can truly meet your needs. Investing your time and money in an unlimited graphic design subscription is still a commitment, even if there is no contract associated with it.

To start with, Designs Unlimited states upfront that they are not a replacement for your existing graphic design agency, freelancer, or in-house designer. They focus on delivering essential day-to-day design tasks that build up and eat into a freelancer's or in-house artist's time. They complete the straightforward tasks left over at the end of the day. So, if you're looking for a company to design a new web page or app or work on detailed projects like infographics or interior formatting of a publication, they probably aren't suited for you.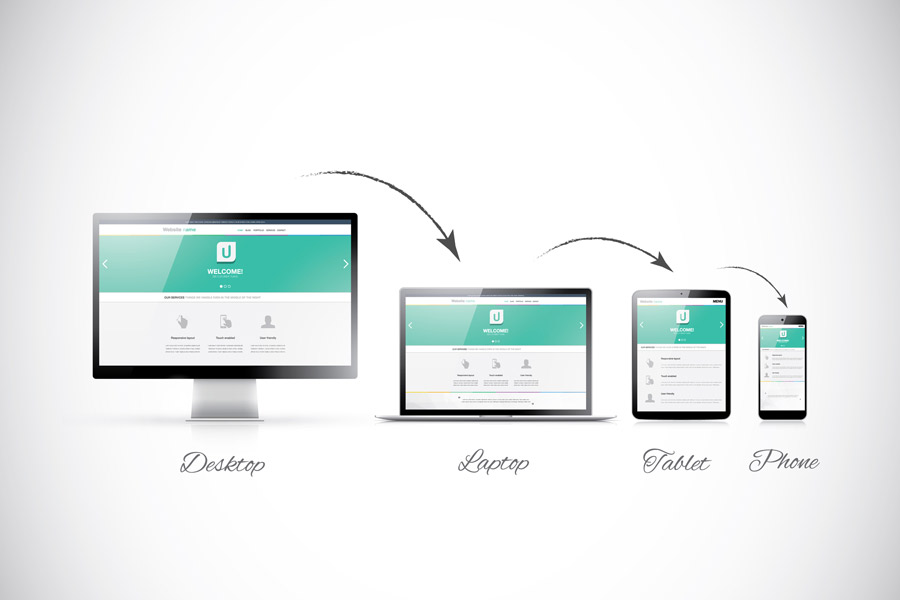 Is Designs Unlimited User-Friendly?
Filling out the design brief online is very simple. However, not much is stated about their online portal. It's briefly mentioned throughout their site that they have an online portal for project submittal, but they do not state if you can store multiple brand assets, if you can copy completed projects to start a similar one, or how much storage is included for the final designs and source files. They also don't state if you can drag and drop projects to assign priority or how this is done, but they mention that you can have "urgent" tasks. They also mention the real-time collaboration with the designer on the highest tier, but they don't mention how this is done.
What is the Designs Unlimited Process?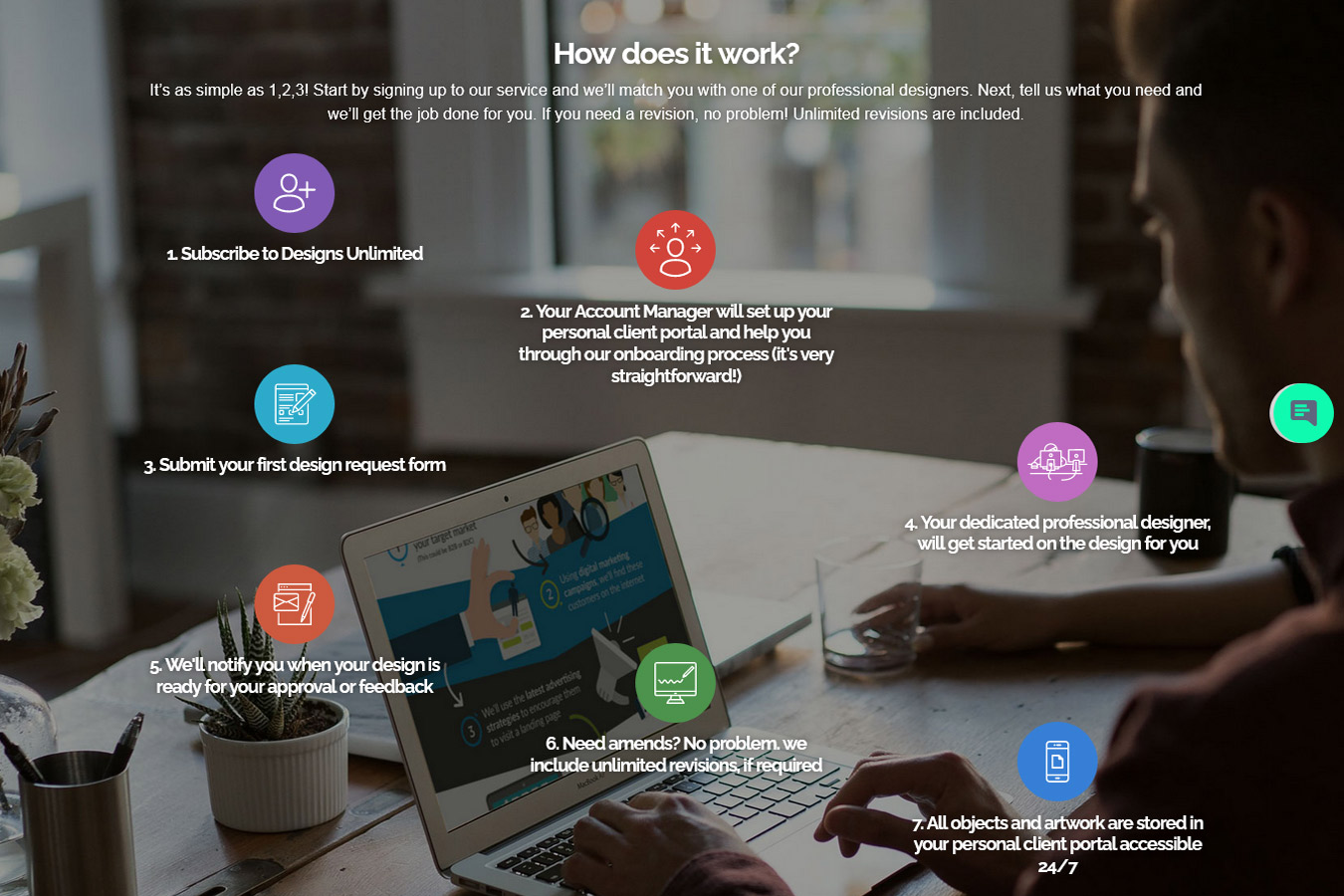 Here's how you use Business Design Unlimited's services.

Designs
You can submit a design request through their portal or on their site. They will work on the projects one at a time, or two at a time if you're paying for the highest tier, and you can approve or ask for revisions on each project.

People
Their in-house team of designers will work on your projects. Not much is stated about their hiring or vetting process. They do state they have over 14 years of experience as an agency and will provide you with an account manager to oversee your account and help keep things running smoothly.

Projects
So, how does it work? The request process appears very simple. You'll begin by signing up for their service at a tier that meets your needs, and then they'll match you with one of their professional designers. After that, you can begin requesting projects. You'll need to tell them what you want in the online portal or form, and they'll get to work. If you need a revision, you can provide feedback on the designs, and unlimited revisions are included. The overall process breaks down like this:

● Subscribe to Designs Unlimited
● Your Account Manager sets up your personal client portal and will assist with walking you through their onboarding process
● You can submit your first design request through the portal or form
● The dedicated professional designer assigned to your account will begin working on your design
● They'll notify you when the design is ready for your approval or feedback
● You approve your design and download the assets or request revisions
● All objects and artwork can be found in the personal client portal, which you can access 24/7
How to Get the Most Out of Designs Unlimited
Because Designs Unlimited doesn't want to replace your existing design agency, freelancer, or in-house artist, you'll want to be sure that the tasks you're giving them can fit in the category of day-to-day design requests. Since you'll be paying a flat-rate monthly amount, you'll also want to be sure that you provide them with enough tasks to make the cost worth it.

If your design request is especially urgent, you'll also want to let them know so that you can take advantage of any allotted "urgent" requests. When submitting daily tasks, try to do so in order of priority as they'll work through your queue in the order they are submitted.

As you complete design requests, they are assigned to your designer the following working day and completed as soon as possible. So, if you have something that's due tomorrow morning, that will likely be too short of notice. Be sure you give yourself enough time for the designers to complete the work and for any revisions to ensure you're not going over the deadline.
How Much Does Designs Unlimited Cost?
Designs Unlimited offers three basic pricing packages. They each cover a certain amount of monthly requests and active projects. Here's the breakdown:
Designs Unlimited Alternatives

Design Pickle also offers unlimited graphic design services with three subscription plans. You'll find same-day turnaround on the higher tiers, motion graphics, and Canva file delivery on the highest package. Their services are considered high-quality and premium by many. Design Pickle is a well-known provider of beautiful graphic designs but doesn't provide you with any additional creative services. They can also be one of the most expensive providers in the industry when you need their entire suite of services.

Visit Website

When you need consistent graphic designs and content for your brand, shop, or agency, a simple graphic design option may not be the best route. What's more, if you need all your services taken care of, juggling several freelancers or subscriptions can get challenging. An all-in-one unlimited creative service subscription can be the best option for a one-stop shop to handle all your needs, and Flocksy is the top choice. You'll get a much wider array of services, from copywriting to video to voice-overs to web development to motion graphics and web design, for one flat monthly fee and all under one roof.

What's more, Flocksy provides both Zapier integration and Loom video messaging to make it so much easier to communicate and get updates about your projects. You'll be able to chat with your team and project manager and find all your files and projects within their easy-to-use dashboard. Additionally, the turnaround times are fantastic and are much faster than the competition for many project types, with results coming back to you in roughly 24 to 48 hours.

Visit Website
Frequently Asked Questions
Here are the most frequently asked questions about Designs Unlimited.

Designs Unlimited is a suitable service for a smaller business in search of assistance with producing simple graphic designs consistently. They're a good choice when you don't need other services such as copywriting, video, web dev, or web design. As long as you're not looking for something more complex with them, their mid and highest-tier options could be a good option for you. Their service can save you money and time if you have been forced to work with more freelancers or artists because your smaller tasks are creating a backlog.

If you do need those comprehensive services or if your backlog is especially large with a pressing deadline, you should consider going with a different unlimited subscription, such as Flocksy. They'll be able to provide you with more services and work on more complex designs, including motion graphics, infographics, presentation designs with copy, and illustrations.