DesignCrowd is a graphic design crowdsourcing service for small to large businesses. The platform connects freelance designers and artists from across the globe with brands looking for logo designs, illustrations, web design, business cards, t-shirts, and more. There are several different types of design contests you can run on the site, and the number of submissions varies by the budget you choose.
7 Things I Seriously Love About DesignCrowd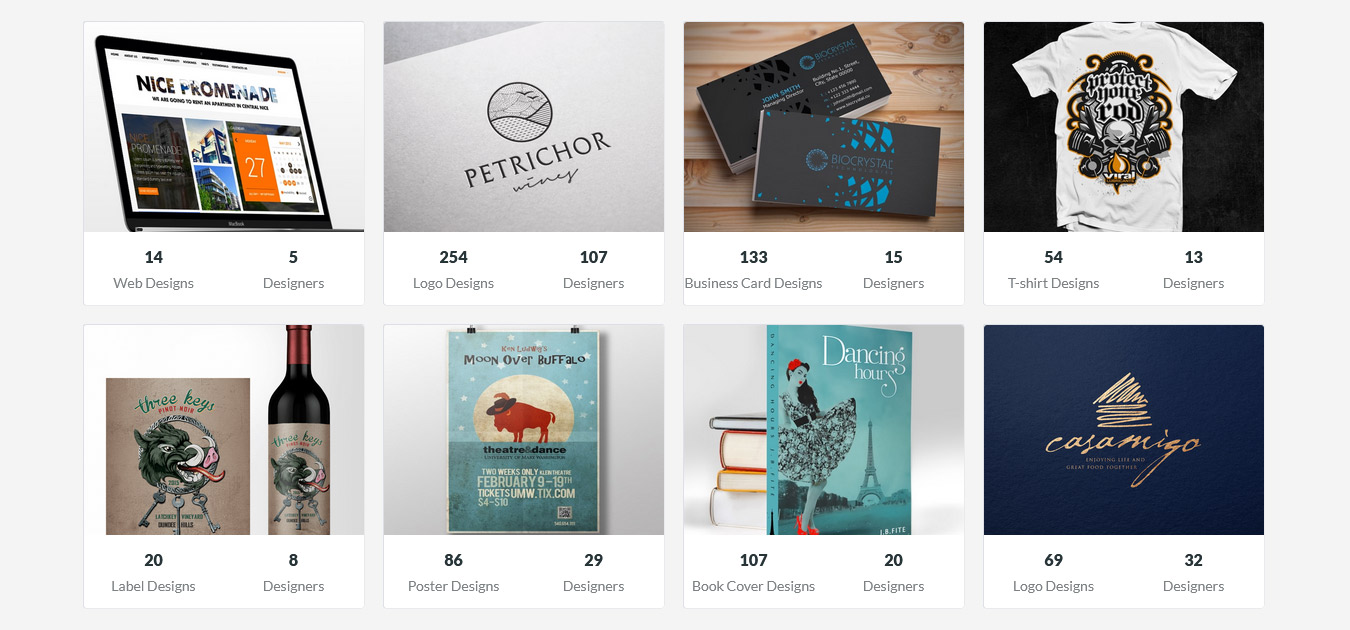 There are several appealing things about using a crowdsourced design platform. My top seven include the following: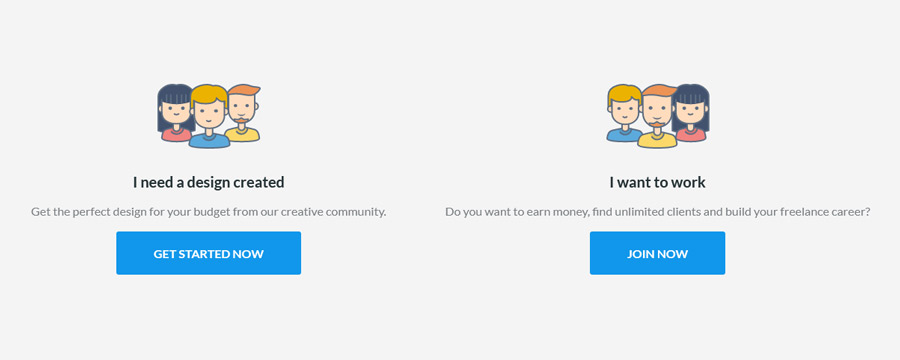 What is Design Crowdsourcing?
DesignCrowd offers unlimited design contests that you choose the budget for each time. You can determine how high you want to set the prize amount and the minimum number of designs to get for each project contest. You can always get more submissions, and good prize amounts draw in more artists. It's like crowdsourcing on other sites. You'll have several people all working on your design, so you're sure to find one that you love. From there, you award the winner, and the design is all yours.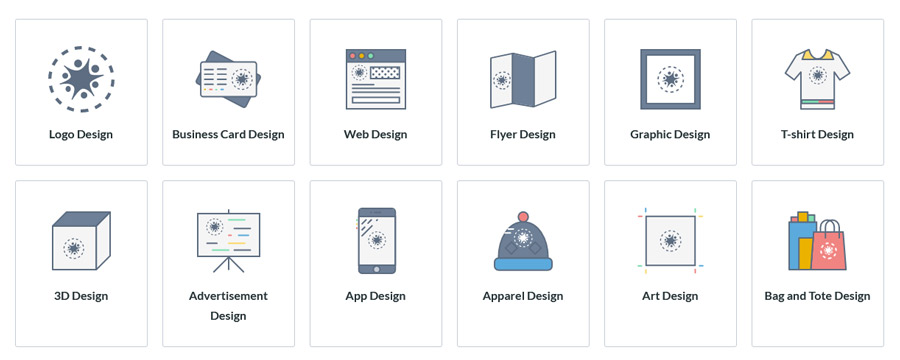 What DesignCrowd Claims to Offer Its Users
DesignCrowd offers a crowdsourced marketplace to host all your design contests. You'll be able to create as many as you want and choose the prize amount/budget for each. They charge a posting fee, which varies depending on the project, and show the new contest to their global network of artists to bid on.

Depending on your choice, you can expect to finish a design contest in between three and ten days, with three deadline options for three, five, and 10 days. With DesignCrowd, their contest structure is pretty basic. You submit a project brief, and then artists begin submitting their concepts right away, typically within 24 hours. You can use polls, share the submissions with colleagues, or have people vote on a concept. Also, you can provide feedback and request revisions to the designs.

The time frame for the contests can change depending on how much feedback you provide and the number of designs you need to review. When the designers have submitted their final concepts, your actions, including revision requests, will determine the final turnaround time.

Once you have a design you're satisfied with, you can download the printable and editable files from the artist, and you're all set.
DesignCrowd Review: Is It Worth the Cost?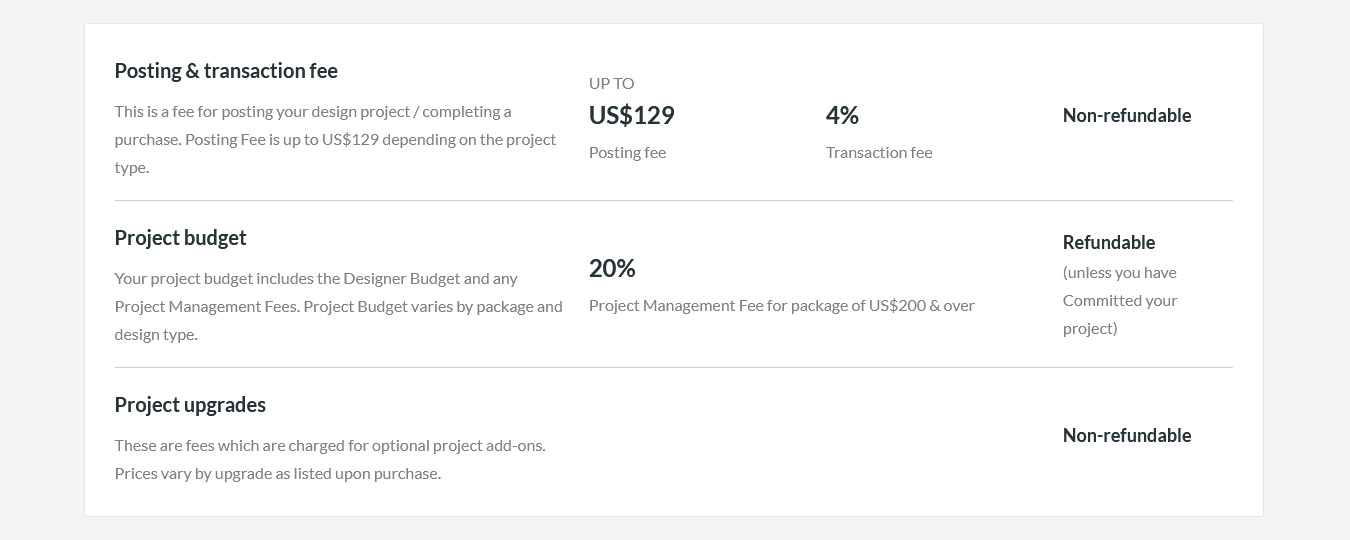 Because the budget is up to you to a certain extent, it's hard to judge the service based on cost. You could save yourself quite a bit of money by working with a freelancer one-on-one, and you'll get several concepts instead of just one. If you break down your cost over how many designs you receive, it could be a very low cost per design. You'll still have to pick just one design, but the odds that you'll find what you're looking for in a design improve when you have more people working on it.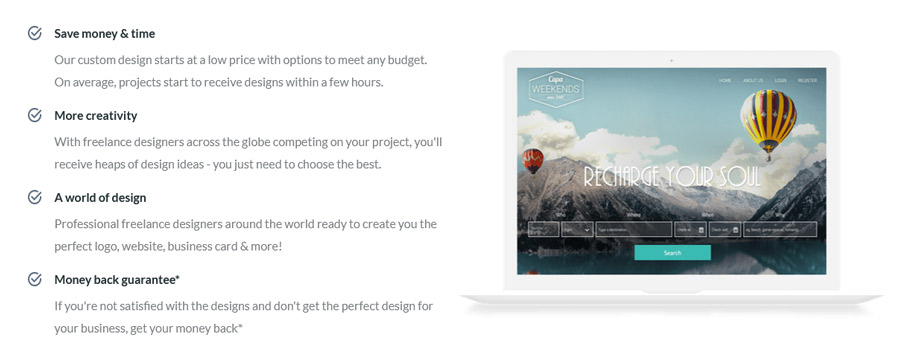 DesignCrowd offers a simple design process and boasts a very large talent pool. The process is similar to working with a full-time creative or agency where you can choose the specifications and provide feedback on the design. They also offer a money-back guarantee should you not like your design. Setting your own project budget is also very appealing. You can also find unique blind or private contests, which can be more difficult to find in the competition.

Submissions you receive during your project are also private, so the applying designers won't be influenced by what's been submitted, and you'll get unique ideas.
With all DesignCrowd projects, you'll get: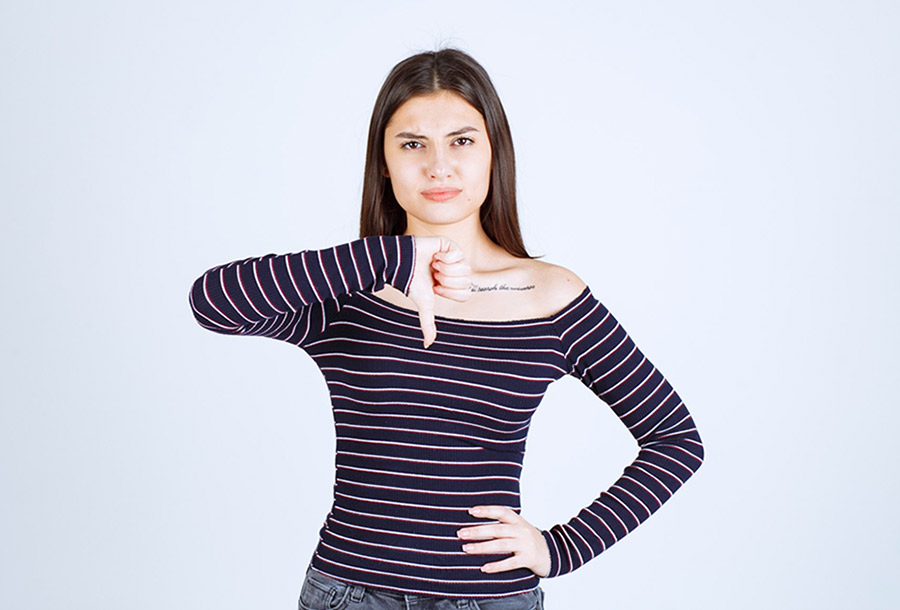 The pricing model on DesignCrowd can be expensive if you want many designers to submit to your contest. While you can set your budget, adding more submissions comes with a hefty price tag. As of this publishing, the minimum project package amount for three designs is $109, which is on the high end of the contest spectrum.

What's more, the pricing isn't clear on their page at all. In many of the opening sections of the site, it says as little as $99, but after digging through the contests and actually getting one ready to submit, it's not truly possible to get that number. This practice of saying a lower number knowing that it will be higher after signing up and paying all the fees is off-putting.
Additionally, the project upgrades seem like they should be part of the initial project package price. For instance, you must pay extra to invite top-rated designers to your design contest. While top designers are a commodity, it seems like creating an appealing budget should be enough to attract them.
Design contests can attract inexperienced designers, and it can be difficult to know who is submitting to your contest. However, on the upside, you get to choose the work you like best. If you don't think a particular design is up to snuff, simply don't choose it. You can also save money with a contest because you're not working with a freelancer directly who will choose their rates.
It's impossible to guess the quality of the submissions you'll receive for each contest. It's possible you won't like any of the designs. While DesignCrowd does offer a money-back guarantee, it will not include the posting fee they change or any upgrades you add. So, you could be out anywhere from $29 to $129 or more for a contest with no results.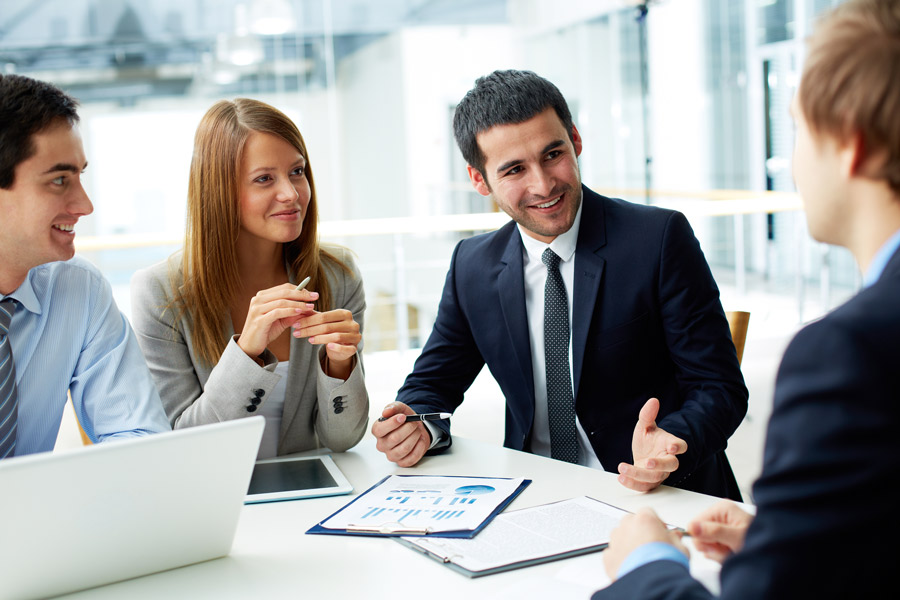 Who's DesignCrowd Best For?
DesignCrowd is great for those looking to get a quick design for a single project. While you can have as many open contests as you want, it works best when you need single designs at a time and have the time to wait for the full contest length to run. Suppose you're looking for several design concepts and don't want to shop around between several artists. In that case, a crowdsourced design contest is a good choice. Because it can be very affordable, it can be a good choice for startup companies looking for logos, website design, or merchandise designs.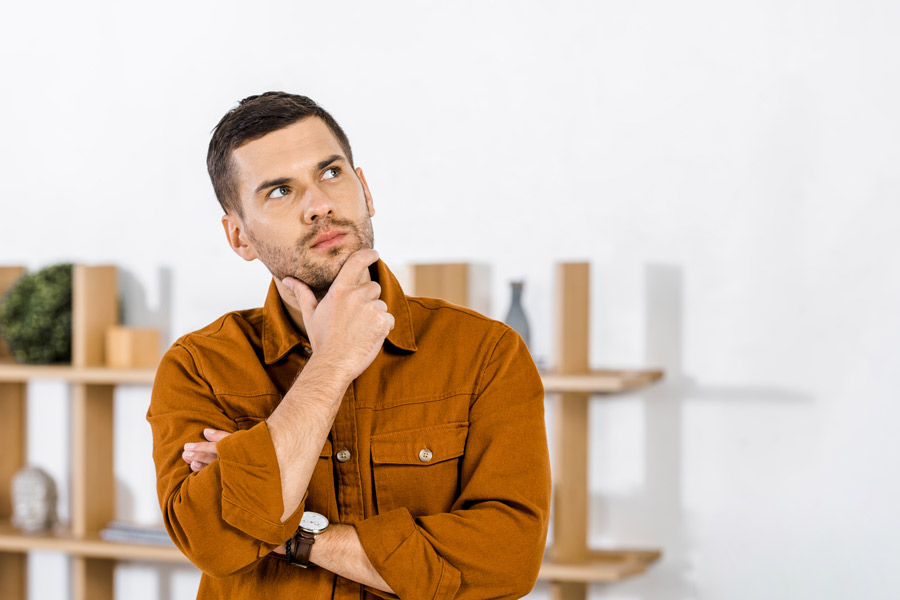 Who is DesignCrowd NOT Right For?
DesignCrowd is not a good option for those looking for ongoing design work. If you need regular work and have a growing need for assets produced each day, an unlimited graphic design service may be a better choice for you. Because you have to wait three to ten days for the contest to finish, a crowdsourced design contest may not get results back to you quickly enough if you're on a deadline.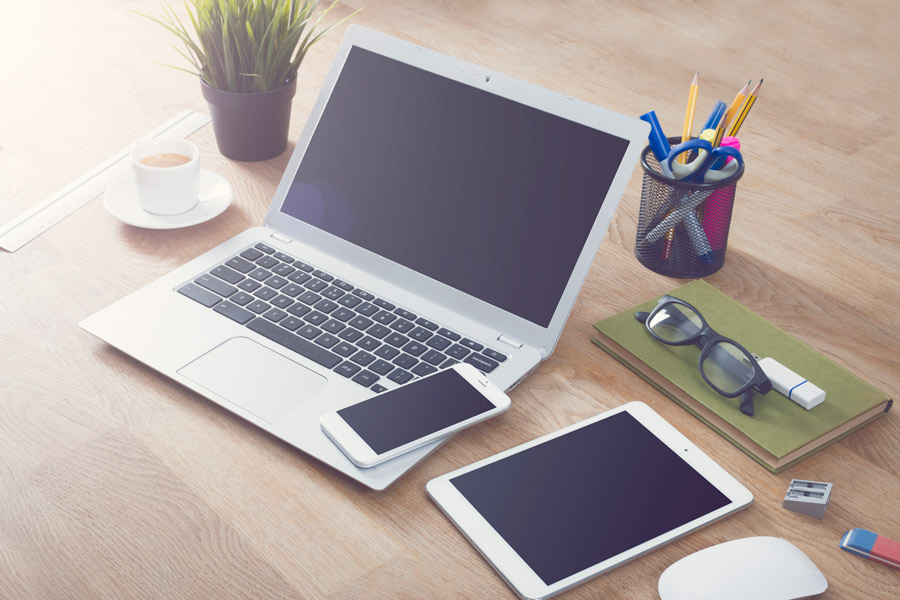 Is DesignCrowd User-Friendly?
According to their site, their contest creation is very simple. You can create a login and start your first contest in just a few minutes. You'll fill out a design brief to describe the project and register your business with DesignCrowd. From there, choose the budget and time that works for you and submit your contest.
What is the DesignCrowd Process?

Running a contest on DesignCrowd is easy.

Designs
You'll get the budget-allocated number of minimum design submissions on your contest, and the first ones will usually start coming in roughly 24 hours.

People
You'll be working with a global community of designers and artists who are ready to provide concepts for your next design. The site shows that they currently have over one million freelancers registered on the platform.

Projects
The process is similar to other design crowdsource marketplaces. You'll enter various pieces of information about you and your projects during the signup and then submit your contest. The breakdown is as follows.

● Create an Account – At DesignCrowd, you'll first sign up for an account as a business owner before you start launching projects. This is common.

● Launch Your Contest– The first step in all contest requests is filling out the project brief. Here, you'll detail all the specifications for your design, including what you need, the target audience, your brand guidelines, and so on. Including as many details as possible will give the artist a good starting point so they can get to work on a design immediately. Remember to mention your colors, imagery, pricing, themes, or styles, as well as important information necessary to create the design, like sizing.

● Get Designs Submissions – The global community of artists will submit designs based on the specifications you included in your brief. The number of submissions for each contest will be based on the pricing you chose for your contest budget. The higher your budget, the more designs you get and the more likely you are to attract high-quality designers.

● Select and Approve the Final Design – From all the submitted drafts, you choose the design that best matches your needs. When you choose your winner, you'll be able to speak with the designer about any final changes or revisions that you need. Last, the designer will deliver the final product after revisions, including all the ready-to-use and editable files.
How to Get the Most Out of Penji
To get the most out of the service, take your time filling out the project brief. You'll want to include all the available information and specifications. While you may not know exactly what you want in your new logo or graphic asset, you'll want to provide a clear picture of where you want it to go as possible. You can provide the feeling, emotion, or concept you're going for. You can even include reference images. The artists will need a starting point to base their designs on and create the best work.

You'll also want to go for the contest budgets with more submissions. The whole advantage of crowdsourcing is to see a variety of submissions, so while you will pay more for this, it'll be the best way to ensure you get something you love. When using DesignCrowd, you should opt for project packages that include more designers and the best designer to give your contest the best odds for success. You can also invite designers to compete in your contest. These designers will work to impress you because you've specifically sought them out. These top designers will also be more likely to participate if they're invited to the contest as opposed to finding it organically.

Last, you want to provide ample feedback. When you're in the contest's final stage and can submit feedback, do so. You will be using your design everywhere, and it will represent your brand. Make sure you love it by addressing any small thing you want to be changed. You can also share it around the office and get second and third glances to ensure you don't miss anything.
How Much Does DesignCrowd Cost?
The prices on DesignCrowd vary quite a bit. A web design contest is more expensive compared to a logo design contest. The number of design submissions you want will also drive the budget up. For example, in a logo project, the minimum price for a contest with one to three submissions is $109.
The pricing model for logos, the most common contest, is as follows:
1-3 Designs – $109.00
6+ Designs – $229.00
50+ Designs – $319.00
100+ Designs – $499.00
150+ Designs – $739.00

You can also add several project upgrades to your contest, such as top designers, private contests, or express turnaround time. These all have different fees associated with them. Some are as low as $30, while others are as high as $150.
The other contest types follow the same pricing structure. For instance, a web design contest is $779 for the most bespoke package, and the bottom tier is $149. All contest prices go up as you add more submissions from artists.

Hatchwise is another crowdsourced platform for logos and graphic design. Their format is very similar, but they provide a better pricing model. What's more, their minimum 30 submission number is much higher than DesignCrowd's one to three. Hatchwise also offers several upgrades to contests that aren't nearly as expensive as DesignCrowd's options. What's more, they also don't charge you extra to have high-level designers work on your project.

They also have a much clearer pricing structure that you can see right on their site without signing up for an account first. The pricing model is upfront with no surprises like you'll get with DesignCrowd. They also provide naming contests and several more types of contests as well. Overall, you'll typically get better people working on your contests because you don't have to pay extra for high-level designers, more of them, and for a clearer price than you would with the competition.

Visit Website

When you need regular designs and content for your brand, a crowdsourced option may not be the best route. An all-in-one unlimited creative service can be the perfect one-stop shop to handle all your needs, and Flocksy is the best choice. You'll get a much wider range of services, from unlimited copywriting to video to voice-overs to web development to graphic design, including motion graphics and web design, for a flat monthly fee.

What's more, the Zapier and Loom video messaging integrations make it so much easier to communicate and get updates about your projects. The turnaround times are fantastic and are much faster than a contest, with results coming back to you in about 24 hours.

Visit Website
Frequently Asked Questions
Here are the most frequently asked questions about DesignCrowd.
You choose the budget for your contest right on the creation page. As you're setting it up, you'll be able to select how many submissions you want and set a prize amount. Remember, a higher budget/prize attracts more and better artists.
Yes. In the contest creation, you'll select the "Private Project" option in Step 3. This keeps your project only visible to registered designers who are logged into their DesignCrowd account. It also means your brief and designs will not be listed by Google or other search engines. Additionally, designers won't be able to show their submissions in their portfolios without your permission.

DesignCrowd is a good option for small businesses and startups looking for a one-off graphic design project. When you want to see several submissions but don't want to contract several different freelancers, which can get expensive, a crowdsourced contest provides the opportunity to see several concepts for your design without having to pay a hefty commission for each one.

If you need regular graphic design, video, copy, web development, etc., and a faster turnaround time, you're better off using an all-in-one platform like Flocksy.

You'll get custom graphic design, along with video, motion graphics, illustrations, web development, copywriting, voiceovers, and more, for a similar price tag as DesignCrowd and for much less than hiring an in-house creative team or a separate creative service for each of those services.

When you need several creative services, Flocksy can help you avoid the hassle of running projects on numerous platforms through their all-in-one service. Plus, their most extensive plan actually costs less than the highest tier on many unlimited graphic design plans from its competitors.