Design Pickle is a creative asset agency that provides unlimited graphic design services for brands, businesses, entrepreneurs, and promoters. They have a team of graphic artists who can provide clients with beautiful designs on three monthly plans. Their premium subscription service promises fast, gorgeous work that you can manage on an easy-to-use platform with several technological integrations.
7 Things I Seriously Love About Design Pickle

When you're looking for a graphic design service, there are some great advantages to working with Design Pickle. My top seven are: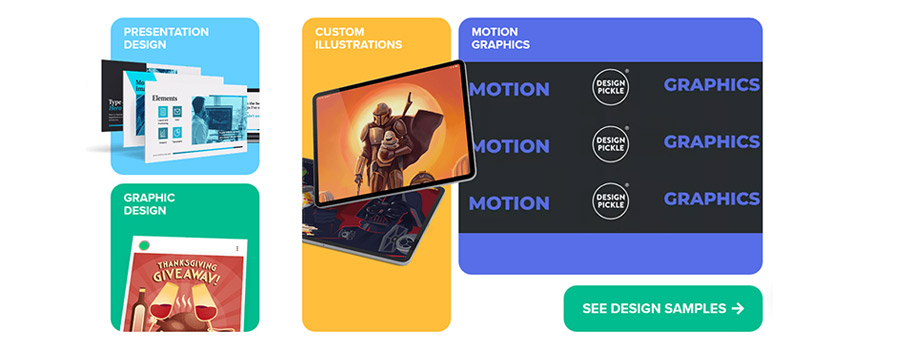 What Does Unlimited Mean?
Design Pickle offers unlimited design requests for your brand for a flat monthly rate. You can submit as many designs as you like, and they'll work through your queue one project at a time. You can also ask for unlimited revisions, which they'll work on until the design is finished. Fill up your queue as much as you want. If something is a higher priority, move it to the top of the queue, so the designers work on it first.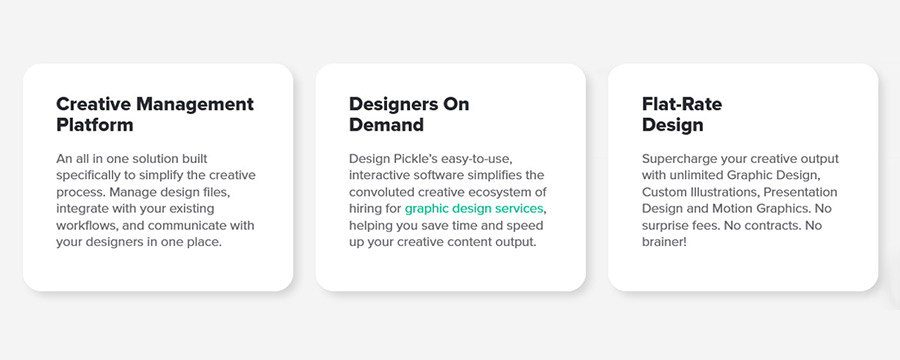 What Design Pickle Claims to Offer Its Users
Design Pickle promises unlimited design requests and revisions for a single monthly fee. They'll give you access to their online platform, and you'll be able to use the Zapier integration to connect it to whatever apps you use for your business. You'll also be able to chat with your designers, and onboarding managers on the two higher tiers, through Slack when you have questions or updates.
Design Pickle Review: Is It Worth the Cost?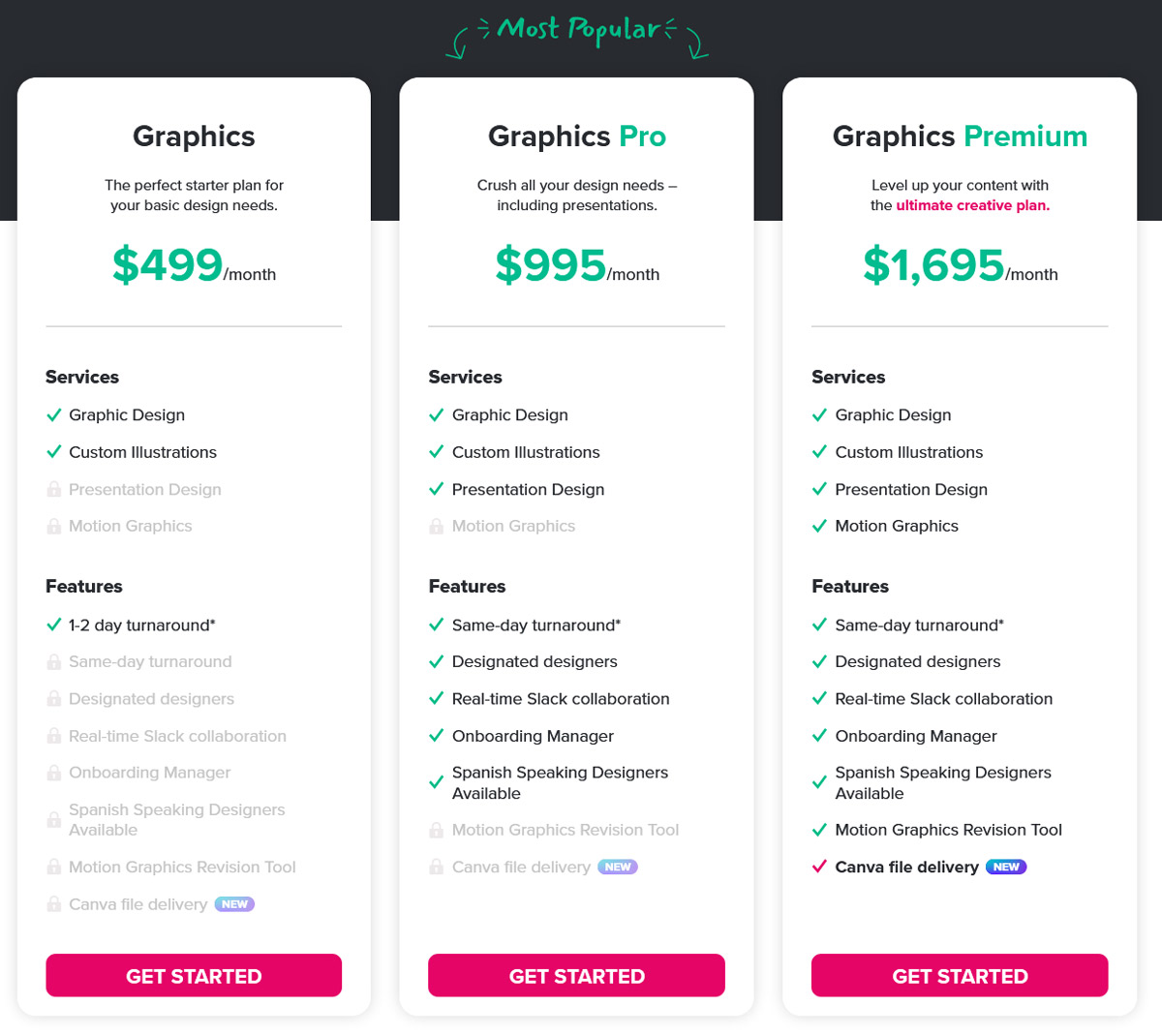 There are a lot of great things to love about Design Pickle. If you have an extensive, consistent need for graphic design and want someone else to take on the creative load so that you can get back to operations, they can be a great choice. Their advanced integrations and Canva connections make it an especially appealing option over other graphic design services.
They are on the pricier side, so if you don't want those technological innovations, they might not be the right fit for you. All in all, they can be worth the cost if you want to use a fully-integrated unlimited graphics platform to serve an ongoing, large demand for assets.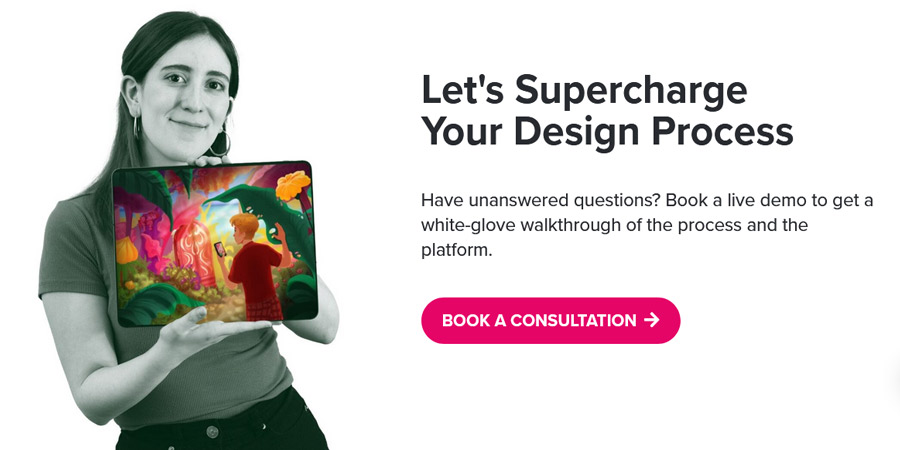 Design Pickle offers a project management board with loads of helpful tools that make managing your projects with them simple and even automated. They also use Zapier to connect their platform to the apps most businesses already use. This feature is great for keeping things organized and speeding up turnaround times.

Additionally, you'll get a dedicated team of designers in the higher-priced packages who'll work on your projects. That means you can start developing a relationship with them, which can improve quality and speed.
With all Design Pickle projects, you'll get: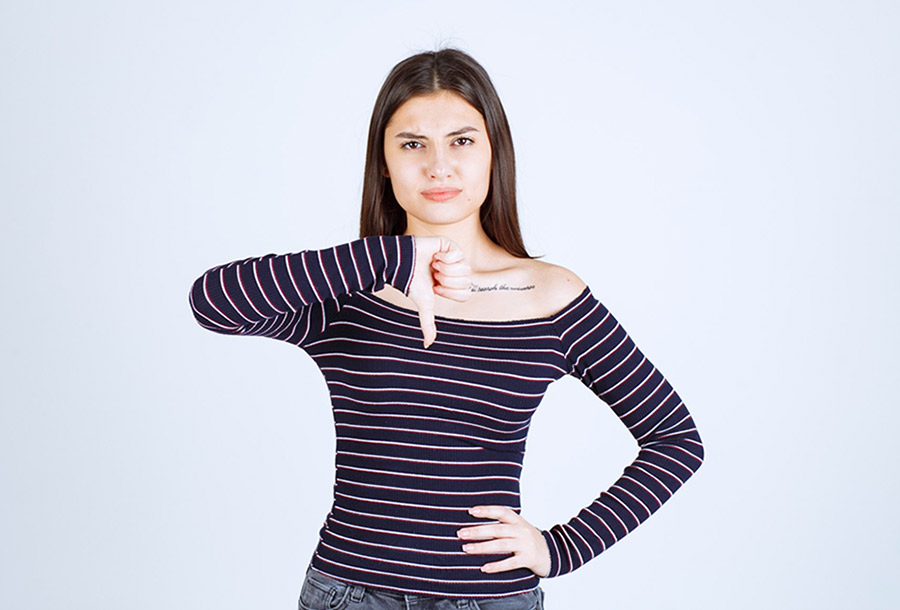 Design Pickle is one of the most expensive graphic design subscriptions. While their integrations and services are impressive, they come with a price tag. Many of the top, most-desired services are only available on the two higher tiers, including motion graphics and Canva delivery.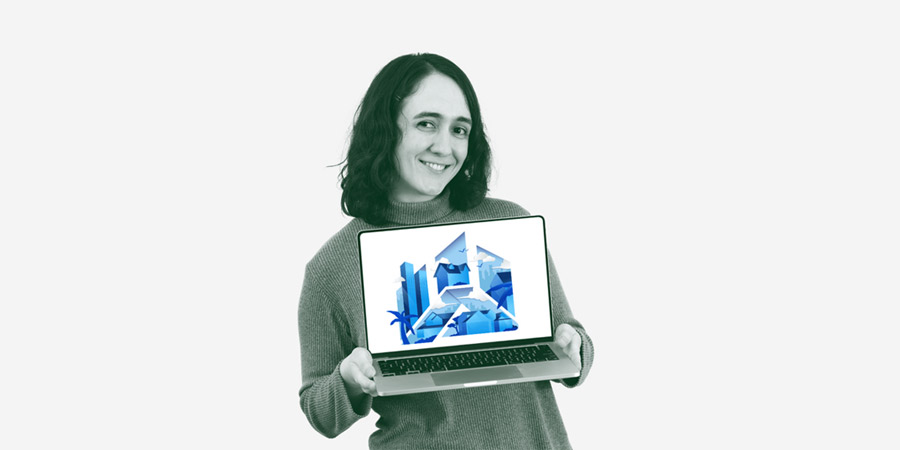 Who's Design Pickle Best For?
Design Pickle is best for people who need regular graphics for their business or brand and want to invest in an advanced solution that offers integrations and technology to make the process as streamlined as possible. They're a good option when you have the money to invest in graphics but don't want to hire an in-house designer or work with an unreliable freelancer.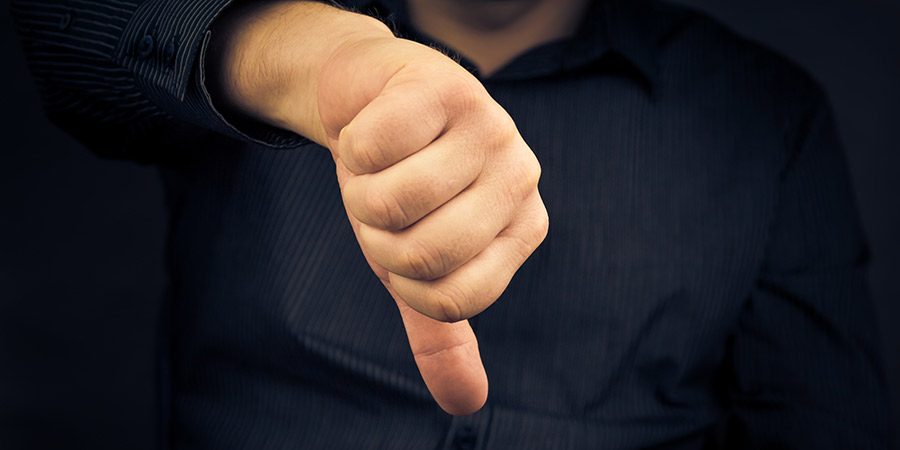 Who is Design Pickle NOT Right For?
Design Pickle isn't a great option for those looking for a less expensive solution. Their price tag is higher than the competition. For almost the same monthly fee, you could get an all-in-one solution that provides not only graphic design but also copywriting, video, web development, and more.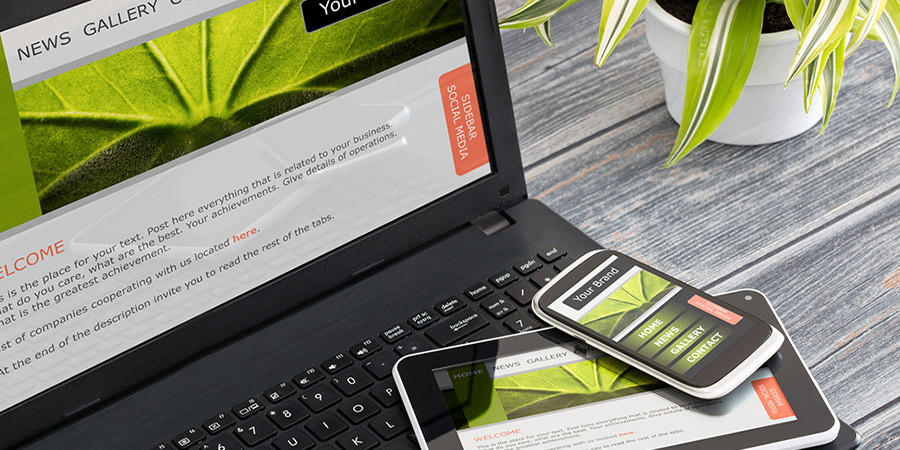 Is Design Pickle User-Friendly?
The platform on Design Pickle looks straightforward and easy to use. In the site's videos, navigating the portal looks user-friendly and quick. What's more, you can schedule a demo to get a tour of the system and request assistance from your onboarding manager on the tier higher tiers.
What is the Design Pickle Process?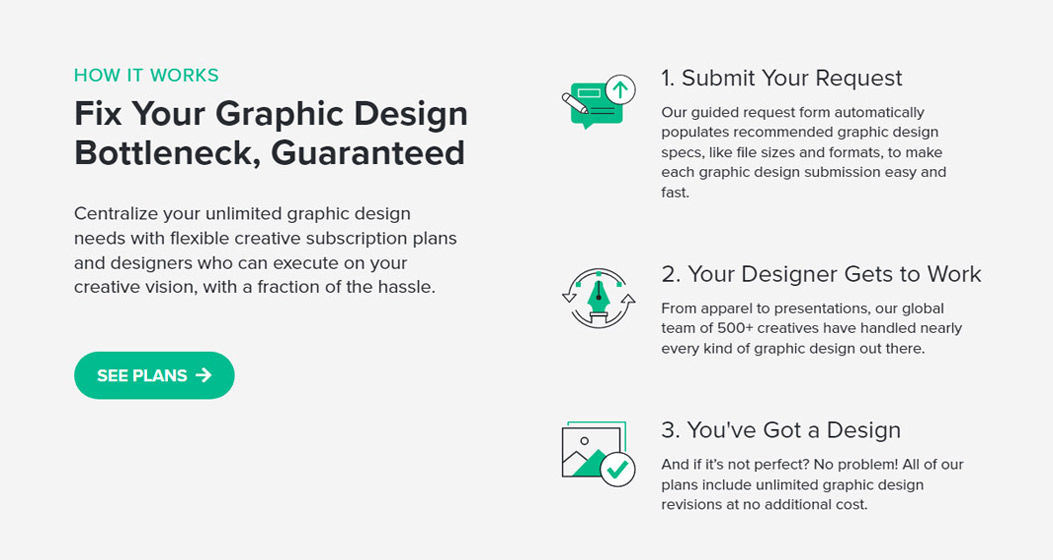 The project request process starts with the Design Pickle platform. That is where you'll request assets and check on the status of your open projects. With the Zapier integration, you can pair outside apps with this project request system.

Brands
You'll have unlimited brands with Design Pickle and can sort them into brand profiles, which house all the associated projects and branding guides or files that you want to attach with each of their separate projects.

People
You'll have a designated design team on the two higher tiers, and one of the available designers will work on your projects on the first-tier package.

Projects
You can submit a request by following three steps.

First, you'll create your request in their dashboard. You'll describe what you want, including filling in descriptors about the work, and you can select which file types you need. They provide JPG, PNG, PDF, and Adobe files by default.

Next, you can search the Unsplash and Getty Images databases for stock photos. This part is optional, and the artist can also search for the images. Unsplash is free, but access to Getty Images is an extra $25 per month.

Last, upload any assets to share with your designers, such as logos, branding colors, fonts, or reference images. They also state that once you've worked with your designer for a while, you can start requesting projects via email.

Additionally, the Design Pickle Platform will store your past requests. For a revision or inspiration from your past design requests, you can do that on the platform.
How to Get the Most Out of Design Pickle
To truly do the most with their service, request projects often and consistently. You'll also want to ensure you connect all the apps you currently use through the Zapier integration so that you can enjoy as smooth an experience as possible. If you do sign up for the premium tier, you'll also want to be sure to take advantage of the Canva connection for each social media posting and access to a collection of template files.
How Much Does Design Pickle Cost?
Design Pickle also offers three plans:
Design Pickle Alternatives

Design platforms are great, but if you need all your creative assets taken care of, there's no better place to go than Flocksy. For less than the price of Design Pickle's premium plan, you'll get a wider range of services for every type of industry, from copywriting to video to voice-overs to web development. And, of course, you'll get unlimited graphic design, including motion graphics, for a fixed monthly fee.

They're also integrated with Zapier and Loom video messaging to make communication an absolute breeze. And there's an easy point-and-click revision tool where you can comment right on the design. Everything they create is also 100% original and far less templated. The turnaround times are still fantastic, and as an all-in-one creative content agency, they impress at every turn.

Visit Website

Kimp also offers unlimited design and three plans- graphics, video, and graphics + video. Their services are similar to Design Pickle. However, because they let you focus on either graphics, video, or both, it makes it easier for businesses looking for one or the other. Again, they don't provide copywriting services or voiceover work

Visit Website
Frequently Asked Questions
Here are the most frequently asked questions about Design Pickle.
Design Pickle has three levels of users: Admins, Organizers, and Members who can be a part of your brand account. All user levels can make requests, but they have a few key differences in capability.
User Levels
The highest level, Admins, manages all subscription and payment information. Admins can add, modify, and remove any type of user. They can also create and edit requests for all users.
The next level, Organizers, can add, change, and remove users of the Organizers level or below. They can also start and update requests for all users.
The last level, Members, can start and update their own requests. They can't add or remove any type of user, but they can view all of the company's project requests.
Lastly, only up to three users can join the team's Design Pickle Slack channel.
You can submit design requests through the platform and through email "once you've gotten to know your designer."
Design Pickle does not provide a money-back guarantee.

Design Pickle is a good unlimited graphic design service offering an advanced system and integrations for a better user experience. Their quality is high, and their average turnaround time is impressive. The Canva connection can be especially appealing to those who post on social platforms quite often. However, it is only a part of the highest tier, which can be expensive for some. The most significant drawback is that the service is very expensive at the higher tiers, which are the only places you'll find some of their most desirable features, including motion graphic services and the Canva partnership.

If you need video, copy, web development, etc., you're better off using an all-in-one platform like Flocksy.

You'll get completely custom graphic design, along with video, motion graphics, illustrations, web development, copywriting, voiceovers, and more, for a lower cost than hiring an in-house creative team. When you need several creative service providers, Flocksy can help you avoid the hassle of managing numerous platforms through their all-in-one service. Plus, their most extensive plan actually costs less than the highest tier at Design Pickle.