Delesign offers graphic design and video subscriptions for a flat-rate monthly fee. They also offer two a la carte web dev and copywriting options. Delesign provides these design services to help you take your company to the next level, whether you're a small business or part of a massive marketing team. Their unlimited graphic design services have no contract, and you can cancel anytime.
7 Things I Seriously Love About Delesign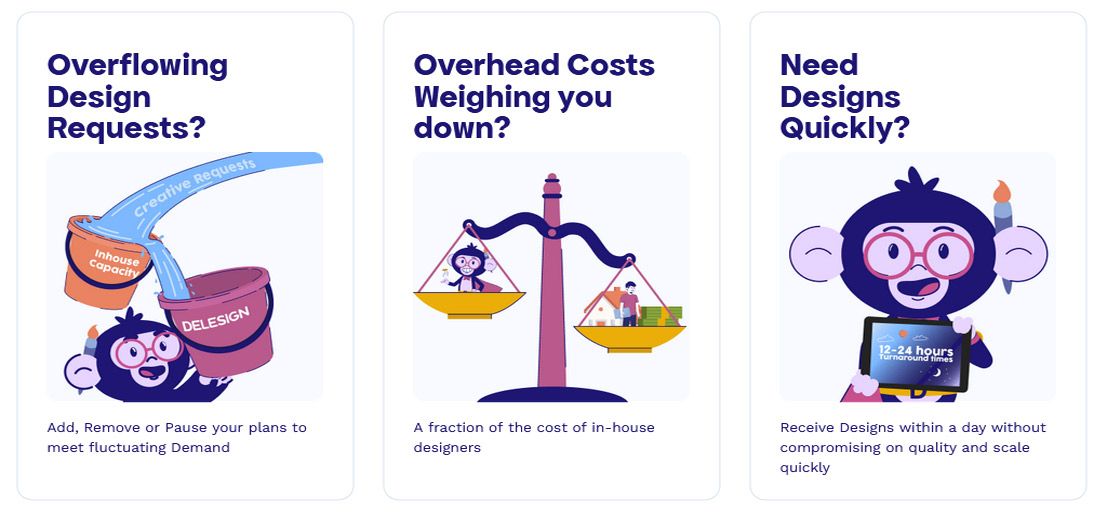 There are some great things about Delesign. Here are my top seven.

What Does Unlimited Mean?
With the Delesign unlimited subscription, you can send in as many requests as you want. They will enter a queue, and your dedicated designer will work through them each business day, spending an average of 2 hours per day on your projects. You'll also get unlimited revisions, so if something isn't quite right, you can have them adjusted as many times as needed to get it perfect.

What Delesign Claims to Offer Its Users
Once you've signed up for Delesign's monthly subscription service, they'll start you out by matching you with a dedicated designer. You'll create an account to use the package that suits your business best, and then you can start requesting projects by logging into their dashboard. Your designer will go to work and return proofs for approval. They also provide demos of the system if you have any questions when you're getting started.

Delesign also promises an easy-to-use portal where you can request projects and message your artist. You'll be able to choose from preset categories and, based on the video on their current site, set a priority level for each project. They also state that you can upload reference files or choose from a provided library.

Additionally, Delesign's design team promises the first drafts of simple projects returned to clients in roughly 12 to 24 hours. However, more complex designs don't offer the same turnaround time. They state that video editing, logo designs, infographics, UI designs, and similar projects can take roughly two days to complete and that projects like animated explainer videos, motion graphics, and web portal designs can take anywhere from seven to 15 days to complete.
Delesign Review: Is It Worth the Cost?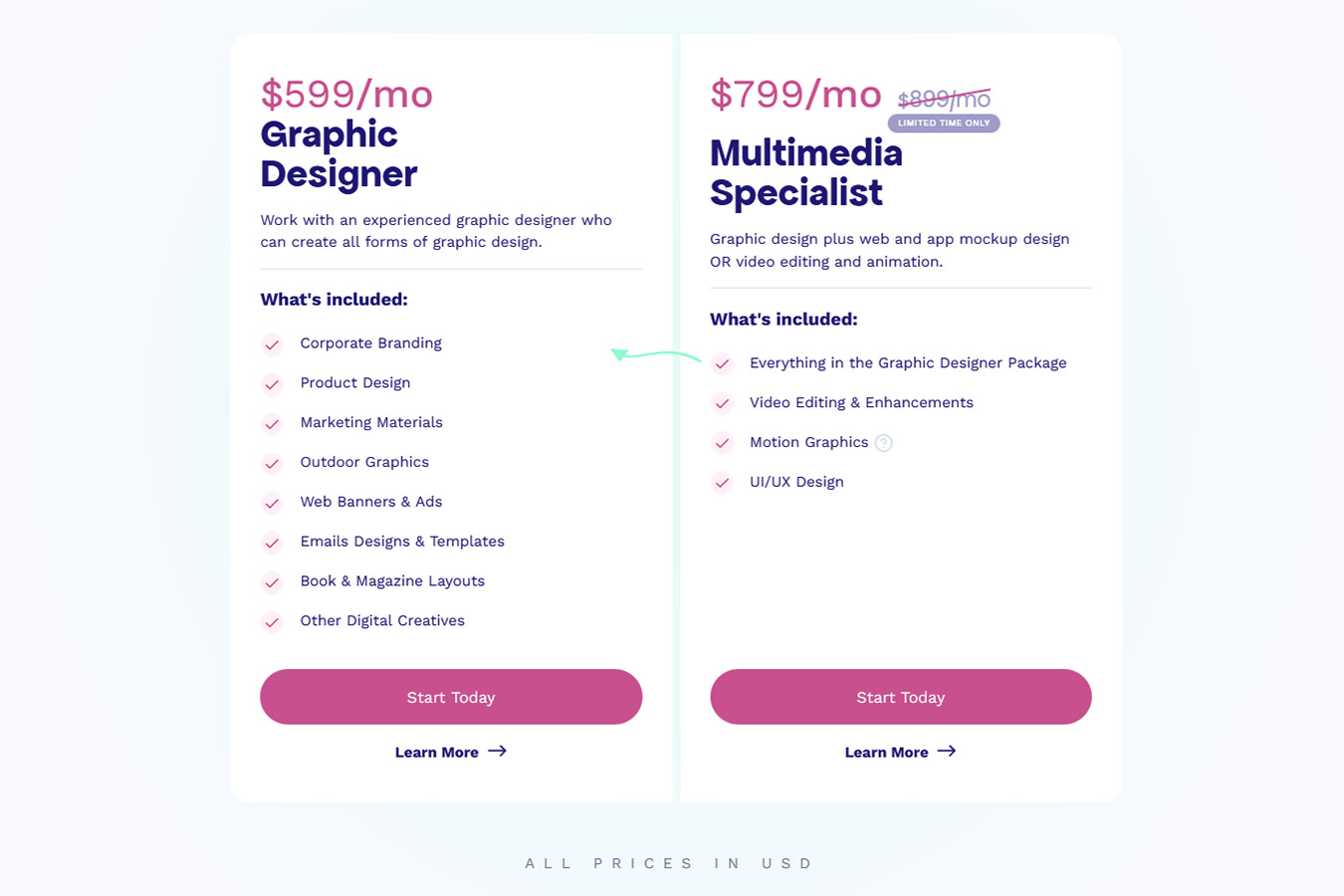 Delesign can be a good option if you have simple graphic design projects that you need to be created for you on a regular basis. As long as you're not in a rush and don't have very complex projects or videos you need worked on, the intro plan can be very cost-effective. However, suppose you're looking for motion graphics, web design, or video editing and need those projects back to you quickly. In that case, you may be better off going with a different service provider.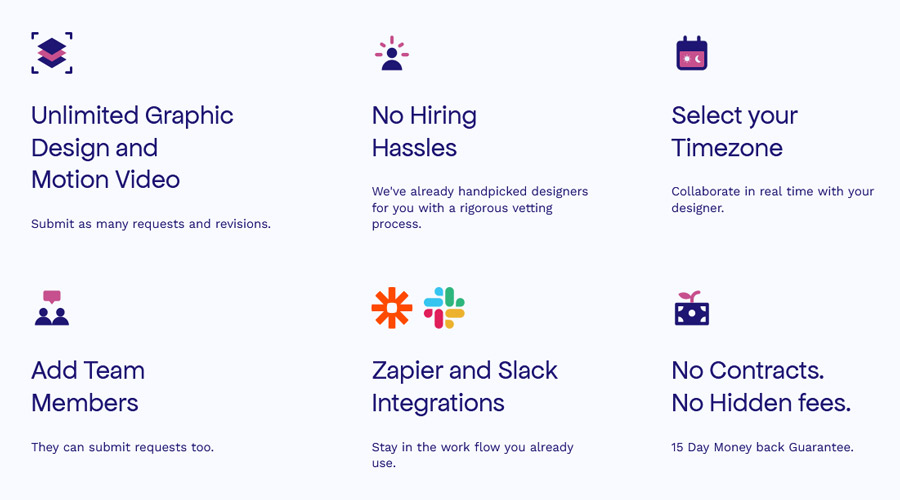 There are some great benefits to using a graphic design subscription like Delesign. Thanks to their dedication to creating graphics, Delesign's team can make your life easier by taking your creative backlog off your plate.
With All Delesign Projects, You'll Get: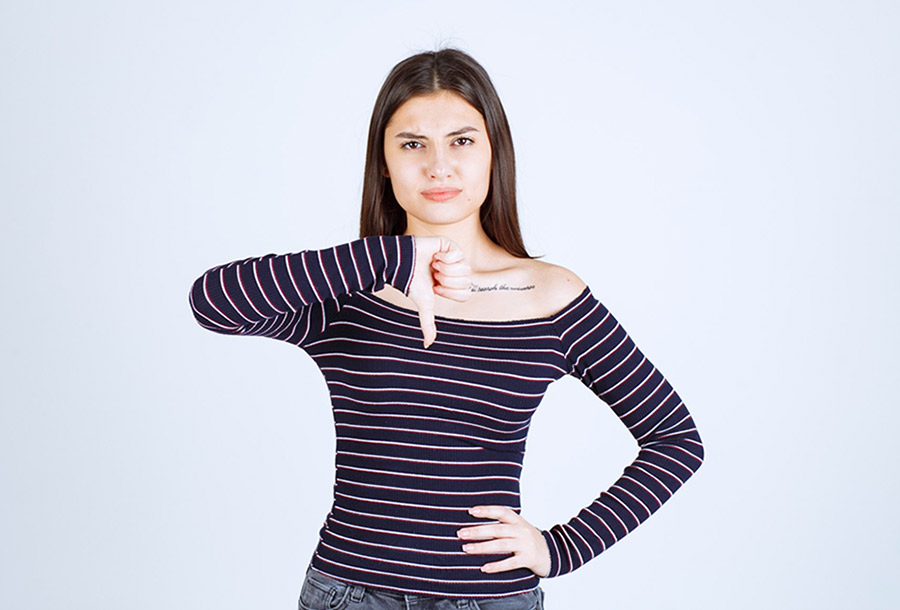 There are a few drawbacks to using Delesign services. Firstly, because the base package only covers so much, achieving the output most companies want with a single subscription is difficult. Video projects, web design, and app design are all on the more expensive package, and on both plans, you still only receive two hours of daily work.

When you consider the turnaround times for video, motion graphics, and more complex work, such as web or app design, it's especially long. To get more hours worked and improve your turnaround time, they suggest signing up for more than one subscription, but a second video-included plan will increase your monthly subscription cost to $1,798 at the non-limited-time price.

For that cost, you could be getting many more services from an all-in-one subscription. And while they offer web dev and copywriting, their additional monthly subscription cost also makes your total spend much higher each month. There is a more detailed breakdown of this in the pricing section below.

Also, with the multimedia specialist plan, you'll choose whether you want a video and motion graphics specialist OR a web/app design specialist.

Lastly, and this may be a big one, their illustration services only cover simple designs that exclude hand-drawn and digitally painted assets.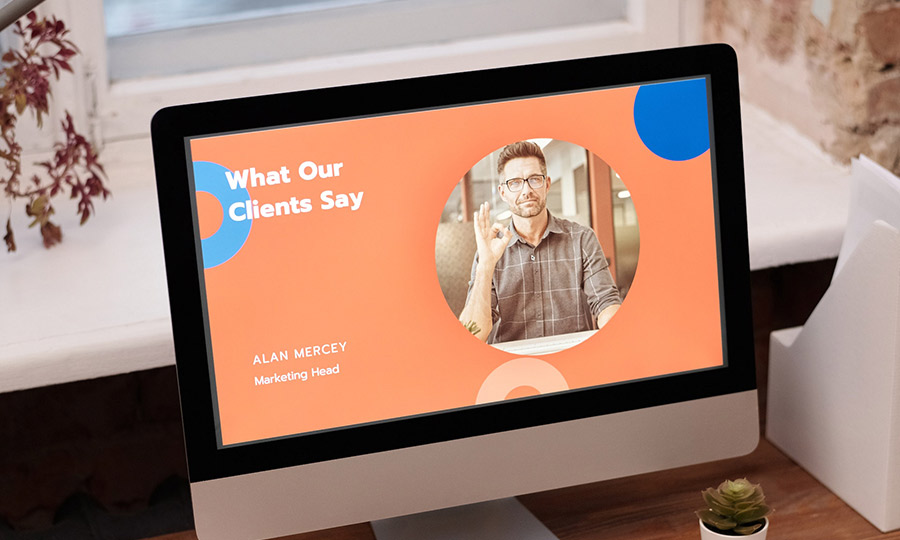 Who's Delesign Best For?
If you only need graphic designs and aren't on especially tight deadlines, then Delesign may be a good service for you. You'll get simple designs back pretty quickly, and as long as you don't need more than two daily hours of work, you can save with their monthly subscription compared to working with a freelancer or hiring in-house.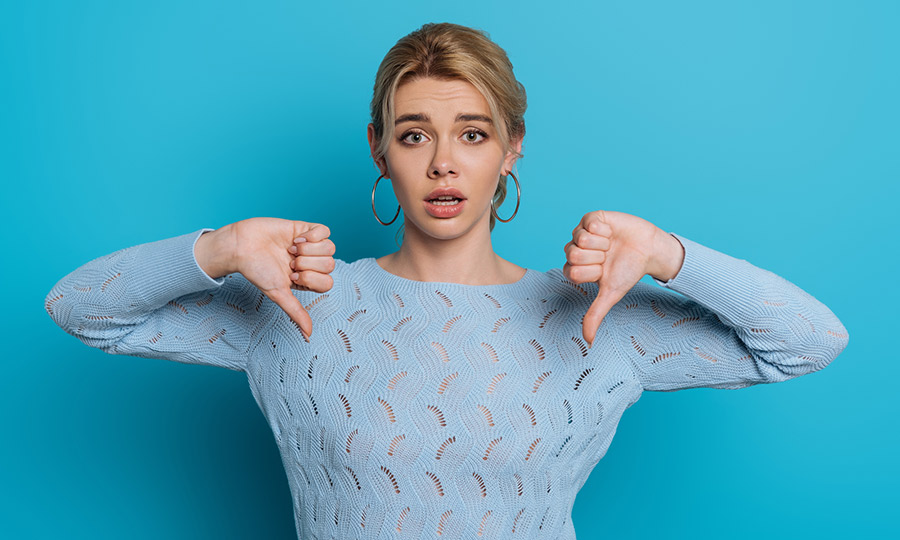 Who is Delesign NOT Right For?
If you need several graphic, video, content, etc., assets created quickly, and your demand is not just consistent but high, you may be better off going with an all-in-one subscription. Because the hours allotted per day worked with Delesign are set for your entire account, working with an all-inclusive platform would allow you to get more projects done because they'd be split amongst several teams working simultaneously.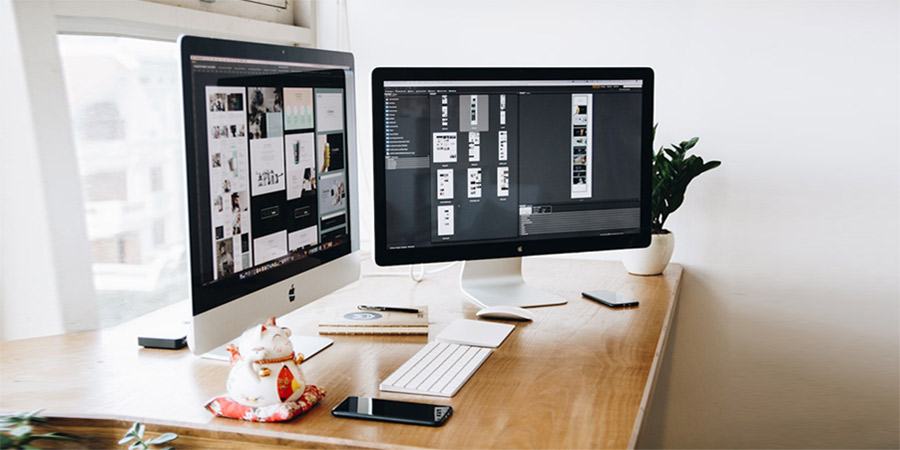 Is Delesign User-Friendly?
From what you can see on their site, Delesign's platform is straightforward and easy to use. Plus, you can pair their system with a favorite app thanks to the Zapier integration, which can make using their service easier because you'll get the updates and messages through apps you're already familiar with.
What is the Delesign Process?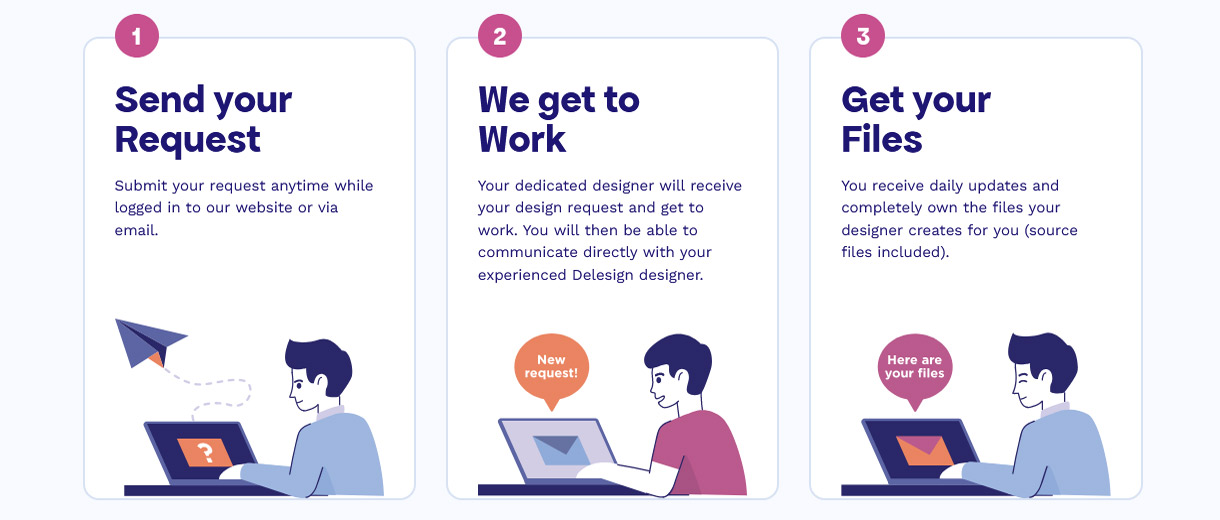 All your project requests will take place on the Delesign platform. You create your graphic or video request and can check the project and revision status as the artists and editors work on them.

Brands
Delesign's site states that it works with agencies and doesn't mention if there is a cap on the number of brands you can have on your account.

People
You'll work with a dedicated designer and/or multimedia specialist based on your plan. You'll also have access to their 24-hour support team.

Projects
Delesign's process is straightforward.

● You'll first sign up for the plan that fits your needs, fill out some information about your brand, and choose which designer schedule you want to go with.
● From there, they'll match you with a dedicated designer, and you'll have access to the online portal.
● Once you've logged in, you can submit your first request and complete pairing your account with the Zapier and Slack integrations. You can also upload your relevant files and references to their library.
● Each day, your assigned designer will work on your projects for a minimum of two hours, potentially more if you sign up for multiple subscriptions.
● When a proof is ready, the artist will send it back to you for revisions or approval.
● When you've approved your design, you'll receive the source files, Adobe files, and any other formats you need to use your assets. You'll also have 100% ownership of the designs, and completed files will be stored within Delesign for access whenever you need them.

You can schedule a demo with them if you have questions before you sign up.
How to Get the Most Out of Delesign
The best way to ensure you're getting the most out of your Delesign subscription is to be sure you have regular content for them to produce but don't have anything with an especially pressing deadline, especially videos. As long as your graphic design needs are simple and straightforward, they state they can get one to two completed designs back to you daily. However, if you have more complex project requests, you'll want to be sure to provide them with plenty of time to get them done.

For instance, say you need a 30 to 60-second animated explainer video. You'll want to give the team at least two weeks to get that done. Don't expect it to come back to you in a few days. Setting up the Zapier integration right away will also ensure you get your updates where you want them and enjoy the project request process with as few interruptions and delays as possible.

Lastly, be sure to provide as many details about your project as possible in their request brief so that their designer doesn't have to slow down the process by asking you questions about it.
How Much Does Delesign Cost?
When you're in the market for something, whether it's a new car, a house, or a graphic design service, cost will likely be one of your biggest considerations. At first glance, Delesign looks very inexpensive. However, what's included with each package and the time allotment show what you're really getting with each option they provide.
Every plan includes the following:
Team Member Accounts
Built-in-messaging
A shareable design link
100% copyright ownership
White-labeled designs

With the time zone preferences, you can choose from two designer schedules, 6 am to 4 pm or 6 pm to 4 am in Pacific Time. These will still be a standard business week, Monday through Friday. Again, you'll have a dedicated designer who works on your account for two hours daily.
You can also choose to add a separate web design or writing service, another subscription to receive more hours per pay, or another multimedia plan to get both video and web design. Web Developer and SEO Writer plans have their own monthly or yearly pricing, which is $499 per month and $399 per month, respectively.
Web Developer includes:
WordPress, Webflow, any CMS
Plugin Customization / Development
Woo, Shopify, any E-commerce
Email HTML, custom JS

SEO Writer includes:
SEO Blog Posts Optimization
Editing and Proofreading
Caption Writing for Social Media
Web Content Writing

If you're looking for graphics, video, web development, and copywriting services, based on the currently offered plans, you'd be paying $1,797 for the three plans each month. While the web dev and copywriting offerings are considered separate and have their own time allotment, at least as it appears on the site, the Multimedia Plan would still only cover two hours per day.
Additionally, because you choose between a Video or Web Specialist on the Multimedia Specialist plan, you may also need to purchase a second subscription to that plan to get the web design service you need or to increase your daily allotted hours, which would put your total at $2,596.

Design Pickle also provides three graphic design service plans. You'll find same-day turnaround on the higher tiers, motion graphics, and Canva file delivery on the highest package. They are a well-known provider of impressive graphic designs but don't offer additional creative services. They can be one of the most expensive options when you need their entire suite of services.

Visit Website

When you need more creative services than just graphic design and video, the perfect one-stop shop to handle everything in your backlog is Flocksy. For a similar price range as Delesign's offerings, Flocksy provides a comprehensive array of services, from copywriting to web design to video to voice-overs and web development. And, of course, you'll get unlimited graphic design and video, including motion graphics and custom illustrations (both hand-drawn & digitally painted), for a flat monthly fee. In fact, their top-tier plan covers all of it for significantly less than it would cost to have all those services performed by Delesign.

What's more, they also offer Zapier integration and Loom video messaging, along with a built-in chat feature, to make it so much easier to communicate with your team and get updates. Everything Flocksy creatives make is 100% original and not templated, and you'll get total ownership and all the necessary files. The turnaround times are also fantastic and can be faster than Delesign, with a less than 24-hour turnaround on most projects and videos and motion graphics in 24 to 48 hours.

Visit Website
Frequently Asked Questions
Here are the most frequently asked questions about Delesign.
Most simple projects take a day (or less), meaning that if you have two simple projects, you can expect to potentially get them back on the same day with one Delesign subscription. As long as they would take about an hour to complete each since your designer will work for two hours a day. More complex projects will take longer and may not come back for several days.
At Delesign, you have 15 days to work with your dedicated designer and receive completed designs. If you aren't satisfied with the Delesign service, you can get a full refund while keeping your completed designs.
No. All Delesign services are no-contract.

Delesign is a suitable service for a smaller company looking for simple graphic designs regularly. They're a good choice if you don't need other offerings such as copywriting, video, web dev, or web design. Their base plan covers many basic graphic design projects you might need as a company, and as long as you aren't looking for something more complex, their service can save you money and time on getting those completed for you.

If you do need those comprehensive services or if your backlog is especially large with a pressing time frame, you should consider going with a different provider, such as Flocksy.