All Time Design is an unlimited subscription for graphic design where you pay one flat rate. They offer a collaborative platform where you can work with several creatives to get work done on your marketing and brand designs, including illustrations and motion graphics in the higher tiers. You'll get designs delivered to your inbox when you need them and can find straightforward monthly, quarterly, or annual pricing.
7 Things I Seriously Love About All Time Design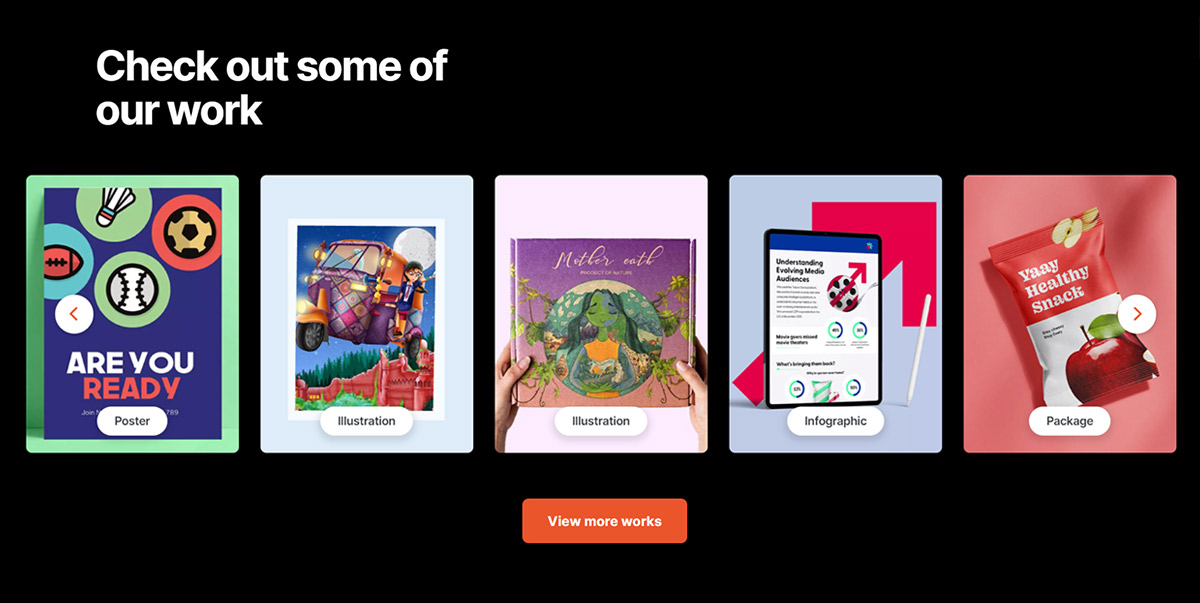 There are some great things about the All Time Design subscription service. Here are my top seven.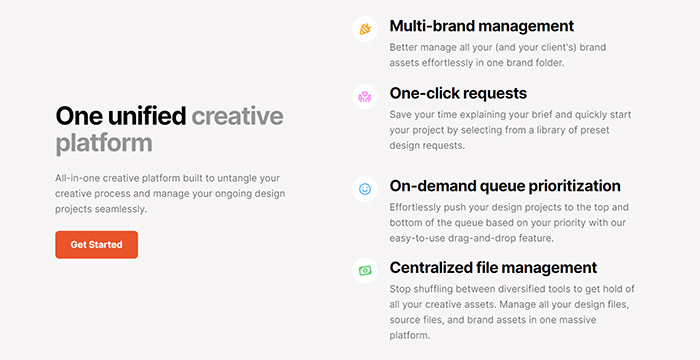 What Does Unlimited Mean?
What All Time Design means by its unlimited subscription is that you can send in as many design requests as you want with no limitations. They will work on one project at a time (unless you have the Ultimate subscription) and move on to the next one as soon as the first request is finished.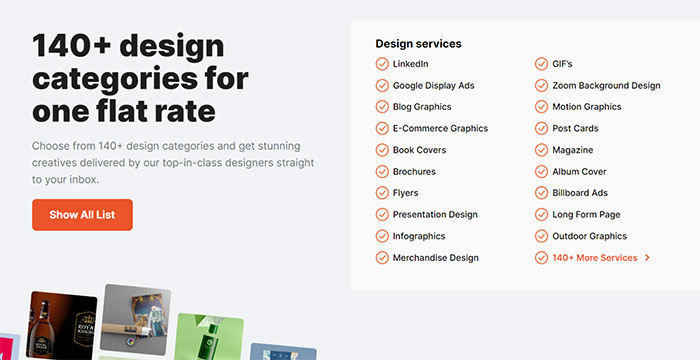 What All Time Design Claims to Offer Its Users
All Time Designs promises to provide unlimited graphic design services for an affordable price so that you can focus on other important projects. They state you'll be working with vetted professionals who can tackle your task quickly. They state that you'll be working with a community of designers with over 80 design skill sets. All Time Design also states that you can change your existing designer easily as needed if you require someone with different skills.

You'll get unlimited revisions with them and have a full 21 days to test their services and see if they're a good fit for you. They promise over 140 design category options, including
● GIFs
● Zoom Background Design
● Motion Graphics
● Long Form Pages
● Google Display Ads
● Blog Graphics
● E-Commerce Graphics
● Book Covers
● Presentation Design
● Infographics
All Time Design Review: Is It Worth the Cost?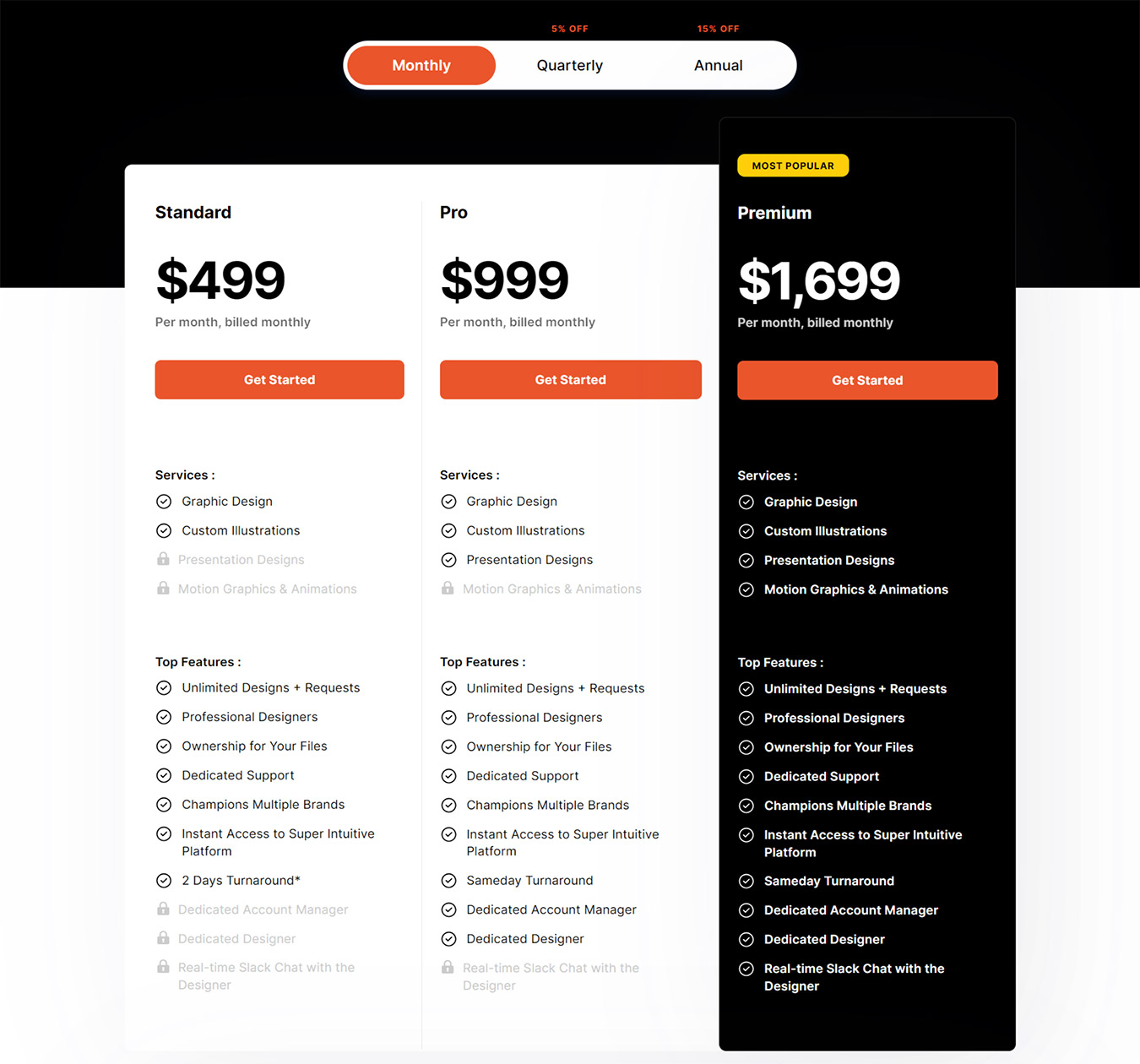 All Time Design can be worth the cost when you are actively submitting design requests. You'll need to make these requests frequently to ensure you're taking full advantage of their offering. Their higher tiers are a bit on the pricey side, and if you want those services, you'll need to be comfortable with paying a decent fee for them. Additionally, it does seem like some of the features should be included in the base tier, particularly having an account manager, which their competition often provides on all plans.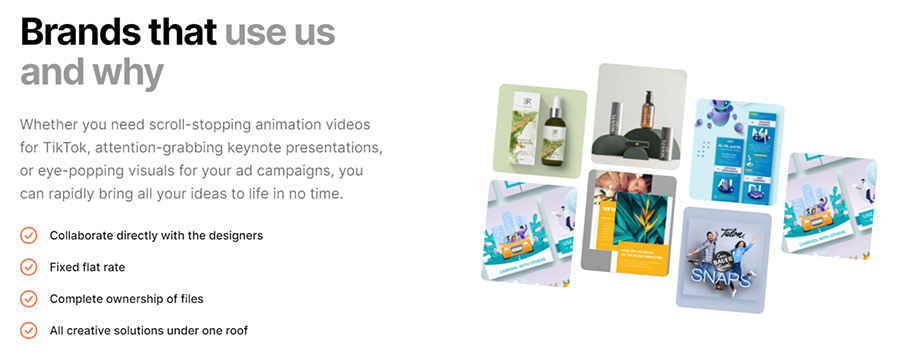 A contest provides a lot of great benefits when you want to see several takes on your design, and using 99designs to find a freelancer for a one-off project can be faster and less expensive than trying to find one on your own. Here is a brief rundown of what you'll get with 99designs.
With All Time Design Projects, You'll Get: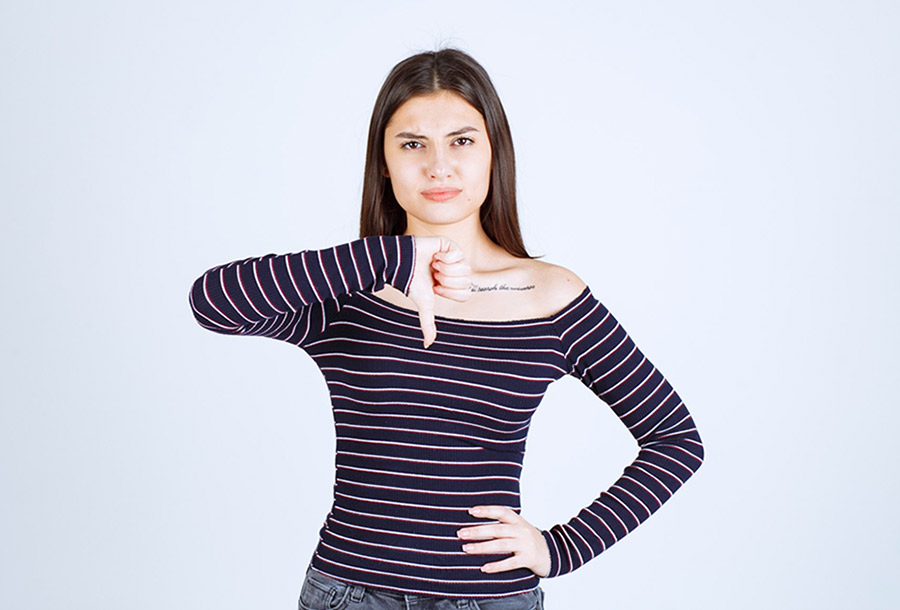 There are some drawbacks to the All Time Design service. Namely, some of their high-tier features could have been included in the base plan, which makes their service seem expensive for what you're getting. The base plan doesn't offer an account manager, dedicated designer, or Slack communication.

Also, on their site, it mentions that total website designing and logo creation do not fall within their scope of service. If you need these services, particularly, logo design, you'll need to go elsewhere. Considering logo design is such a large part of branding and marketing, it's unfortunate that they can't help you with that service.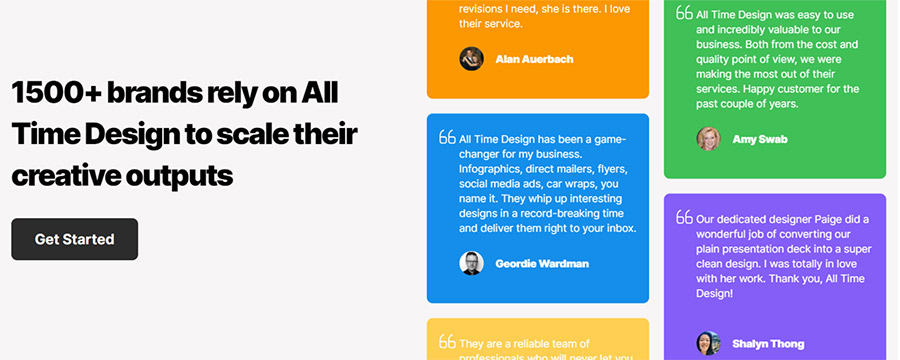 Who's All Time Design Best For?
If you're looking for consistent help with your graphic design needs and don't want to hire an in-house team, All Time Design can be a good choice. They provide assistance with several design categories, including some of the most in-demand, like social media graphics, illustration, and print materials. When you don't need other creative services such as video and copywriting, they can offer a design service that keeps up with demand in most cases. They can also be a good choice if your graphic design needs are uncomplicated and you don't feel you need the guidance of an account manager because then you can go with their Standard plan.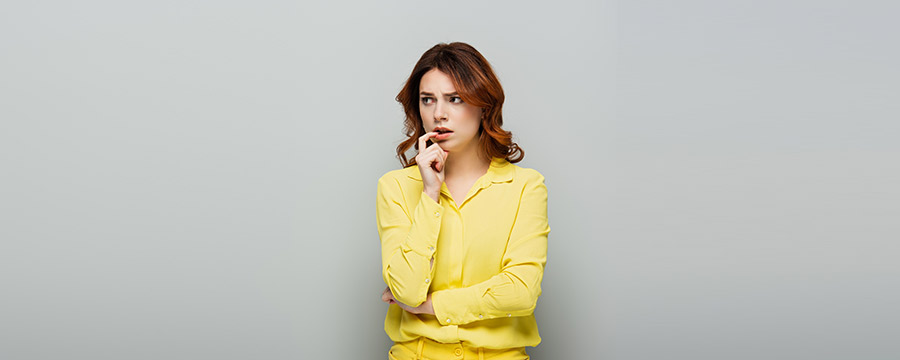 Who is All Time Design NOT Right For?
If you need the full suite of creative services or if you don't have the budget to spend on a monthly subscription that is in the mid to expensive range, All Time Design might not be a good fit. Getting the most out of their service means submitting several requests throughout the month so that the expense is worth it. If you don't have a high level of ongoing graphic design needs, then a one-time purchase may suit you better.

If you need copywriting, video, web dev, or more, then an all-in-one creative service subscription would likely be a better choice because all your projects would be completed within the same platform.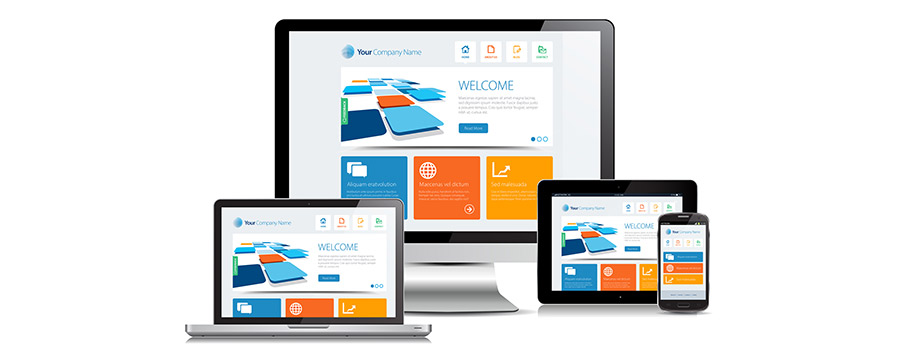 Is All Time Design User-Friendly?
All Time Design promises to provide a hassle-free project request experience with their online platform. They provide one-click design requests via their pre-set project library and allow you to keep your design files, source files, and brand assets in one place. You can also manage several brands from the same account. These features can make using their service more user-friendly than just communicating through email or the like.
What is the All Time Design Process?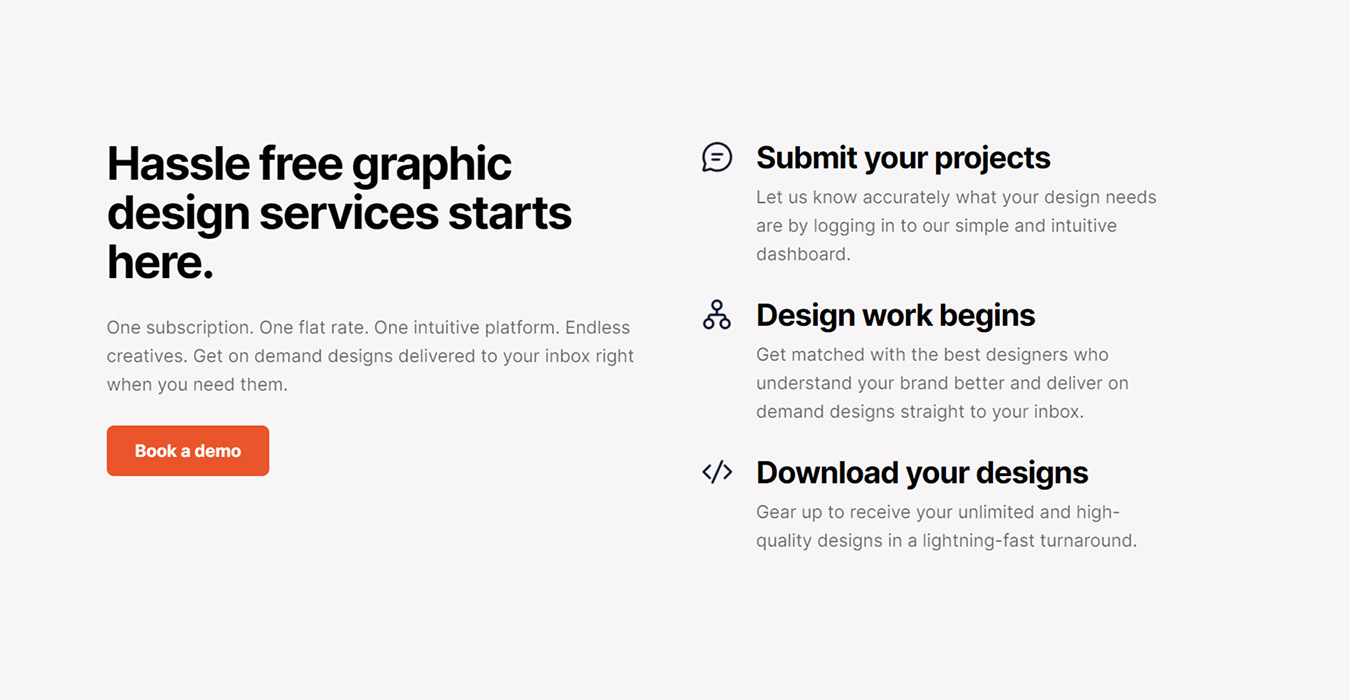 Working with All Time Design follows a similar route to other unlimited subscription services on the market. Here's what you can expect from them.

Brands
If you are a creative agency or a larger team that all needs to work together, often with several design requests to submit, All Time Design promises an easy solution for you. They allow you to add as many users to your single account as you need so that you can manage multiple requests in one place.

People
When you work with All Time Design, they promise a dedicated designer or multimedia specialist based on your plan, which is Pro and up. You'll also have access to the 24-hour support team on all tiers. They also state that they vet all their designers to ensure quality and professionalism.

Projects
They have a straightforward process.

● Send in your projects using their platform- Let them know what you need to be designed by logging in to their online dashboard. You can provide all the details about what you're looking for.

● Design work starts- You'll get matched with designers who understand your brand needs and have the skills required for your request. They'll deliver the designs to your All Time Design platform inbox.

● Download the finished designs- You'll receive your designs in roughly two business days or the same day on the higher tiers. You can request unlimited revisions to ensure you get the result you want.
How to Get the Most Out of All Time Design
When you're looking to get the most out of any unlimited design subscription, it all comes down to submitting those requests. You'll want to ensure that you're providing several projects for completion throughout the month to reduce the per-project cost. Additionally, because they only provide motion graphics and presentation design on the higher tiers, you'll want to be sure that you can truly take advantage of their offerings before committing to those plans. If you don't have a consistent need for motion graphics or presentations, you may be better off with the base plan.
How Much Does All Time Design Cost?
There are four options available on All Time Design- the three main options and a fourth option that focuses on upgraded customer service and collaboration. The monthly billing options are as follows, with the other pricing options offering the same features, just a different per-month rate that you can see on their site.
All Time Design Alternatives

Design Pickle also provides unlimited graphic design subscription plans. You'll find same-day turnaround on the higher tiers as well, motion graphics, and Canva file delivery on the highest package, similar to how All Time Design structures its Premium plan. Their service is a well-known provider of quality graphic designs but doesn't offer additional creative services such as copywriting or video. In terms of budget, they are a similar option to All Time Design, with nearly identical pricing options across the first three packages. Their biggest standout is the Zapier integration and Canva file delivery, along with Spanish-speaking designer availability.

Visit Website

When you need more creative services than just graphic design, the perfect all-in-one subscription service to handle practically every task in your creative backlog is Flocksy.

For a similar price range as All Time Design's offerings, Flocksy allows you to submit requests for a comprehensive array of services, from copywriting to web dev to video to voice-overs to motion graphics to web design. And, of course, you'll get unlimited graphic design and custom illustrations (both hand-drawn & digitally painted). All of this is provided for a flat monthly fee that you can see upfront, just like with All Time Design. In fact, their top-tier package covers all of their offerings, particularly web dev, for around the same price as the Premium option with All Time Design and for much less than their Ultimate package.

What's more, they also provide enhanced communication options through the Zapier integration and Loom video messaging, along with a built-in chat feature. You can get all your updates and messages through their platform. Everything Flocksy creatives make is 100% original, with no one-size-fits-all templates or AI copy. You'll get total ownership of your designs and content and all the necessary files and formats to post wherever you need to. The turnaround times are also fantastic and can be faster than All Time Design, with a projected less than 24-hour turnaround on most projects, and videos and motion graphics returned in roughly 24 to 48 hours in most cases.

Visit Website
Frequently Asked Questions
Here are the most frequently asked questions about All Time Design.

All Time Design promises several helpful features and a turnaround time that can be great if the designs are high-quality. They have desirable offerings in their higher tiers, including motion graphics, Slack communication, and potentially web design, if you go with the highest option, Ultimate. However, for a very similar price tag, you can get a lot more with an all-in-one service, which makes their plans seem a bit expensive. If you need this type of creative assistance, chances are good that you'd benefit from the entire suite of services offered at a full-service creative services company. What's more, because you don't have an account manager or dedicated designer or design team on the Standard plan, it pushes potential customers toward the higher tiers.

If you do need those comprehensive services or if you have a large content backlog with tight deadlines, you should consider going with a different provider that can handle more than just design or motion graphics, such as Flocksy.