What's in your wardrobe? T shirts are more than comfortable garments. They're an opportunity to express your values, style, and pop culture preferences. That's why some T shirt designs have gained cult like followings. Read on to take a historic tour of some of the world's most iconic T shirt designs.
The best T shirt designs are simple, provocative, and tied into a meaningful fandom or subculture.
Iconic T shirt designs unify communities and express personal tastes.
Dramatic typefaces and a limited yet bold color palette make T shirt designs more impactful.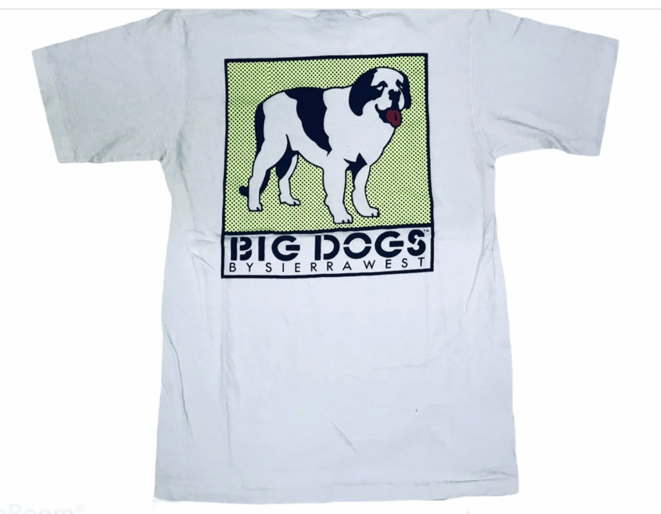 Sometimes, a clothing brand's logo becomes its entire aesthetic. That was definitely the case with Big Dogs, known for their provocative slogans and their simple illustration of slobbering St. Bernard. Eventually, a Big Dogs T shirt became a clear sign that you don't give a woof about what others think.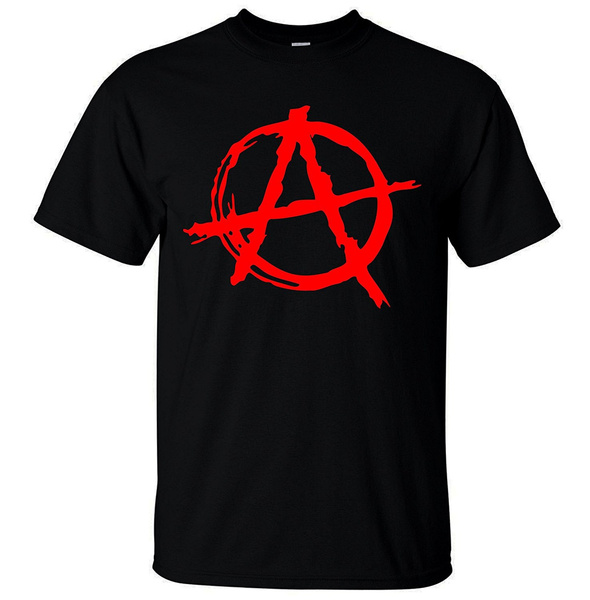 The distinctive circle logo with an "A" slashed through the middle became the icon of punk rock, edgy politics, and a general sense of rebellion. When you wore an anarchy tee, you weren't necessarily advocating the overthrow of the government. Rather, you were expressing a general state for the current state of society.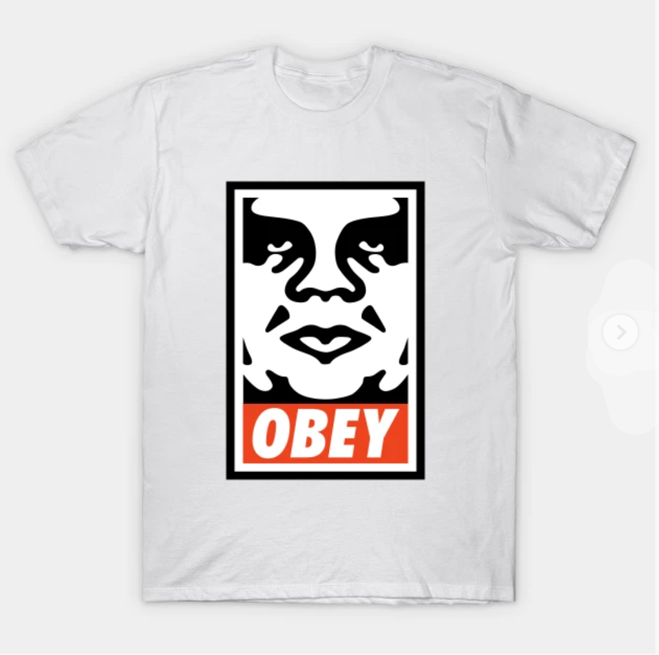 Street artist Shepard Fairey initially made a splash with provocative stickers. His gritty yet modern style earned him a lot of attention, and eventually, Obey became a product line as well as an aesthetic. The italicized, blocky "Obey" wordmark usually accompanies some of Fairey's unique artwork for an edgy hipster vibe.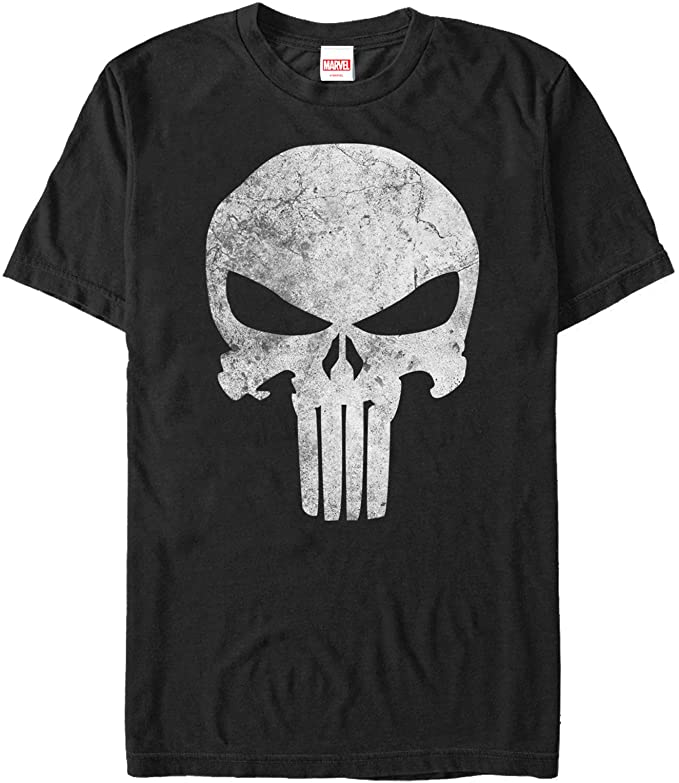 Hearkening back to the golden era of comics in the 1970s, The Punisher is a vigilante and antihero whose persona quickly became a fixture of pop culture. His dramatic skull logo looks like it's ready for vengeance, and many a T shirt enthusiast has embraced the Punisher's gritty realism and thirst for justice.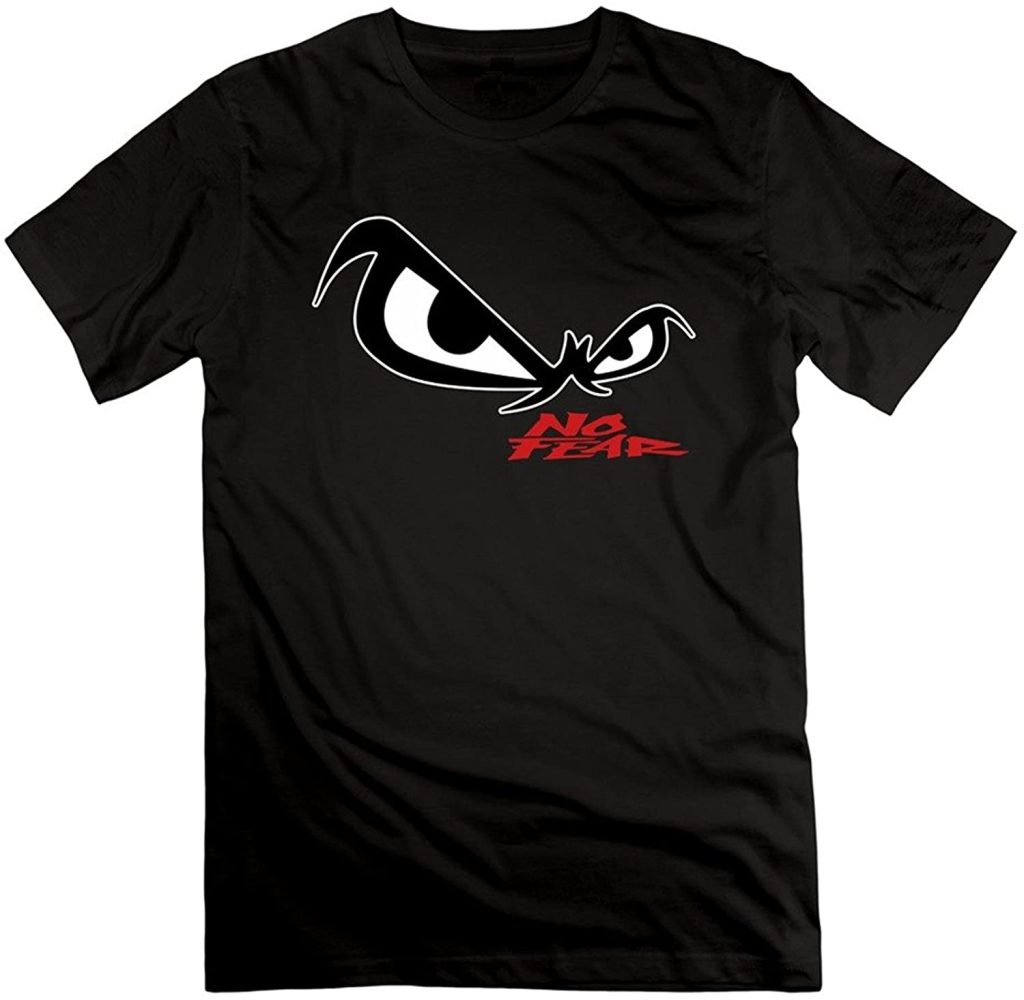 Beloved by skateboarders and punks everywhere, the No Fear clothing brand encouraged a sense of adventure and danger. The distorted, edgy typeface paired with the angry eyes illustration definitely expresses a fierce aesthetic.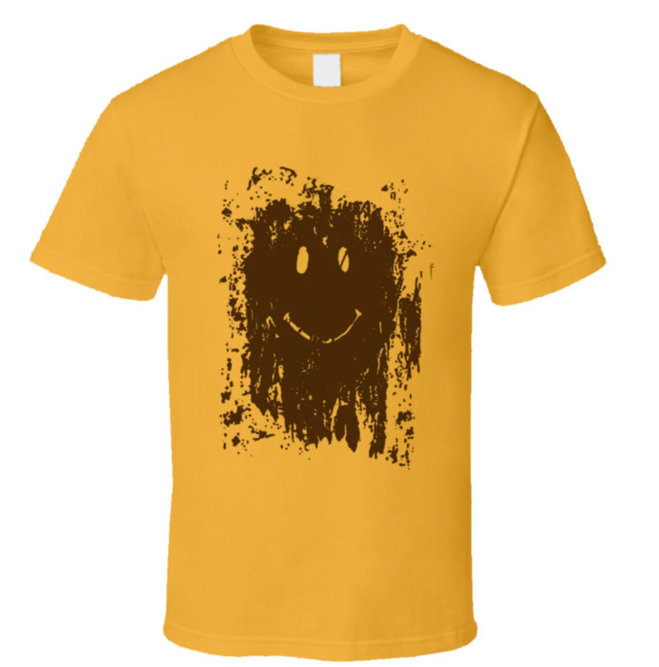 Did you know that Forrest Gump invented the smiley face? Okay, not really. But the film's hilarious moment in which Forrest wipes his face on a dirty T shirt and leaves a perfect smiley face was ideal fodder for some movie merchandise.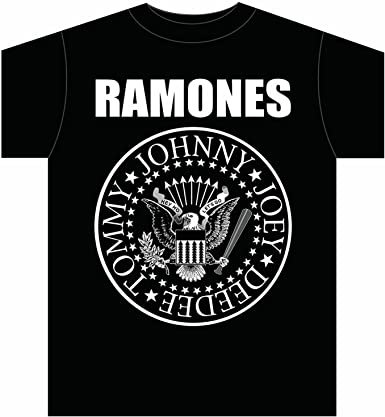 Band logos appear on countless T shirts around the world, but the Ramones' intricate seal is definitely one of the most popular choices. The design is so distinctive that some people believe The Ramones are a clothing brand rather than a band. (Sorry, Gen Xers.)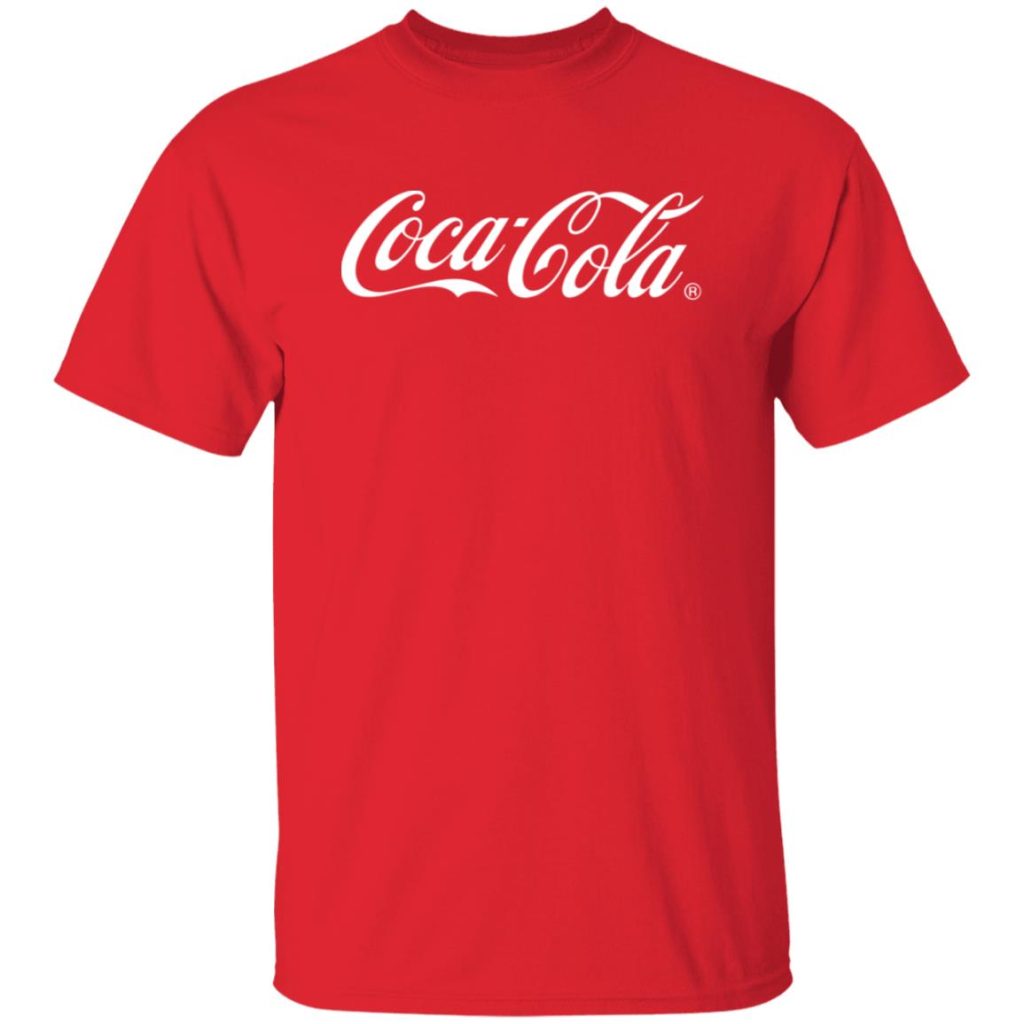 Who doesn't have a Coca Cola shirt? Featuring the soda giant's whimsical wordmark and vivid red brand color, a Coke shirt is the perfect way to express your fun side. (Unless you're a Pepsi fan.)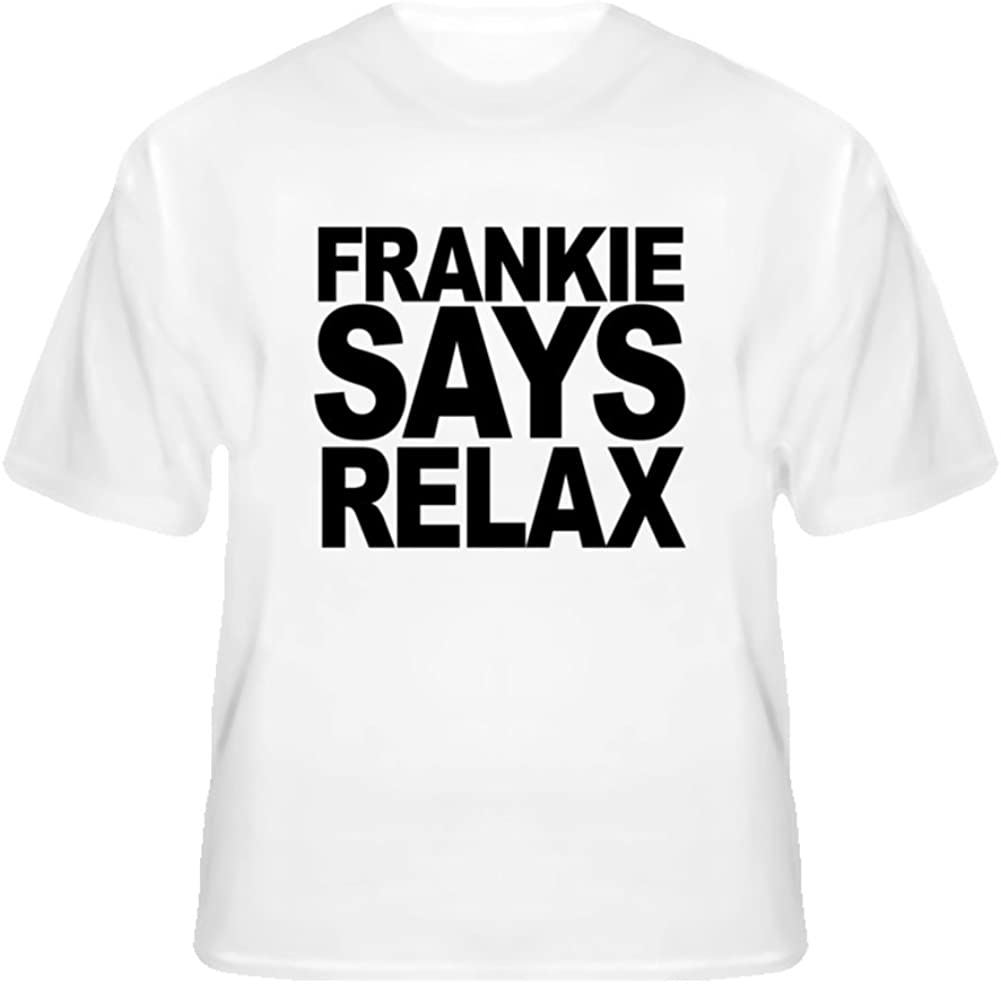 Circumventing censorship of Frankie Goes to Hollywood's song "Relax," Paul Morley created this memorable slogan on a simple white shirt design. The design, and the song itself, gained such a cult following that "Relax" and the phrase "Frankie Says Relax" became Derek's brainwashing triggers in the 2001 comedy Zoolander. And even Ross on "Friends" donned this famous shirt.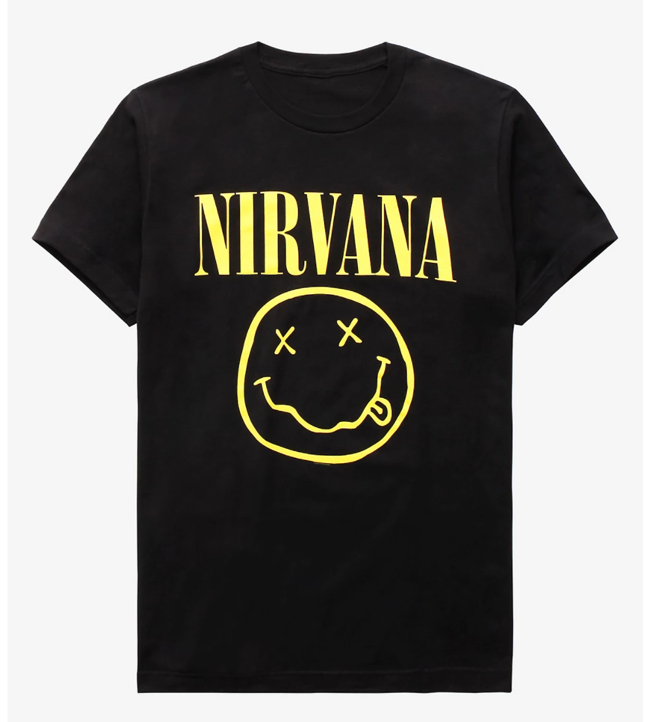 With a dazed yet vulgar expression, Nirvana's warped version of the classic smiley face adds a bit of snark to their merchandise, especially when paired with their band name. This satire of positivity culture makes for great band merchandise that perfectly suits the band's dissonant style.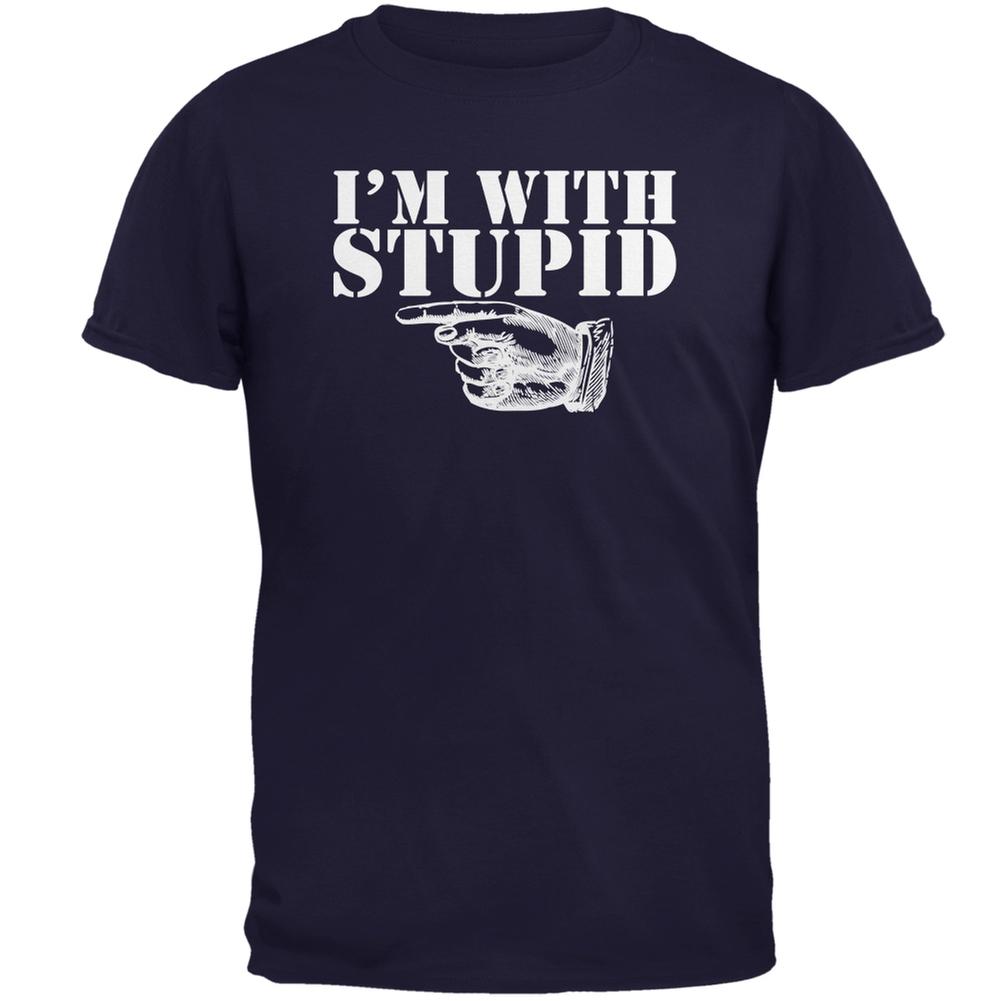 Featuring a vaudeville inspired typeface and vintage line drawing of a pointing finger, the original insult T shirt was a hilarious way to poke fun at random bystanders. Its clowning vibe has been translated into dozens of variations.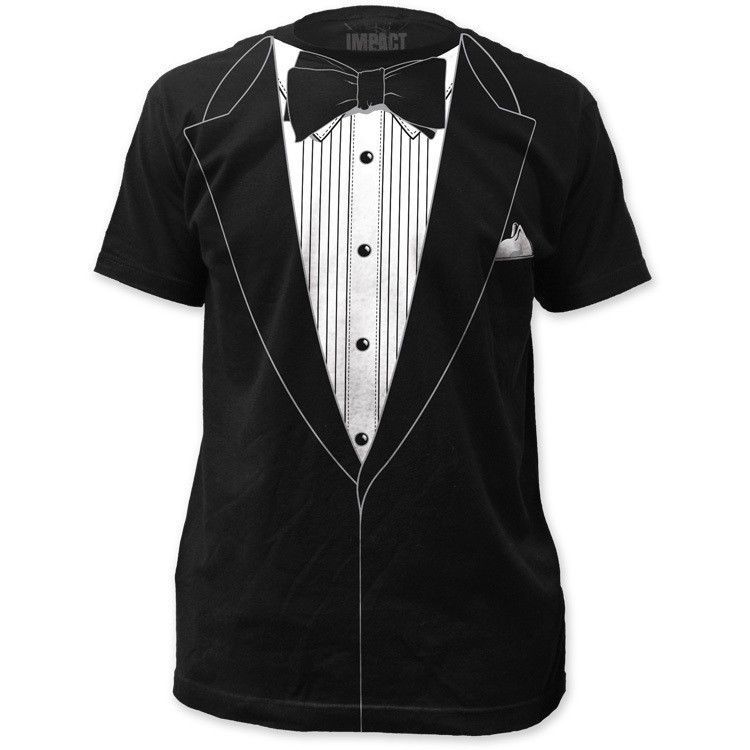 When you wanted to look nice but still needed some skate friendly apparel, the Tuxedo T shirt was the perfect choice. This ironic faux tuxedo shirt design, featuring a bowtie, fake lapels, and even a pocket handkerchief, became a fixture of 80s and early 90s rebellious prom fashion.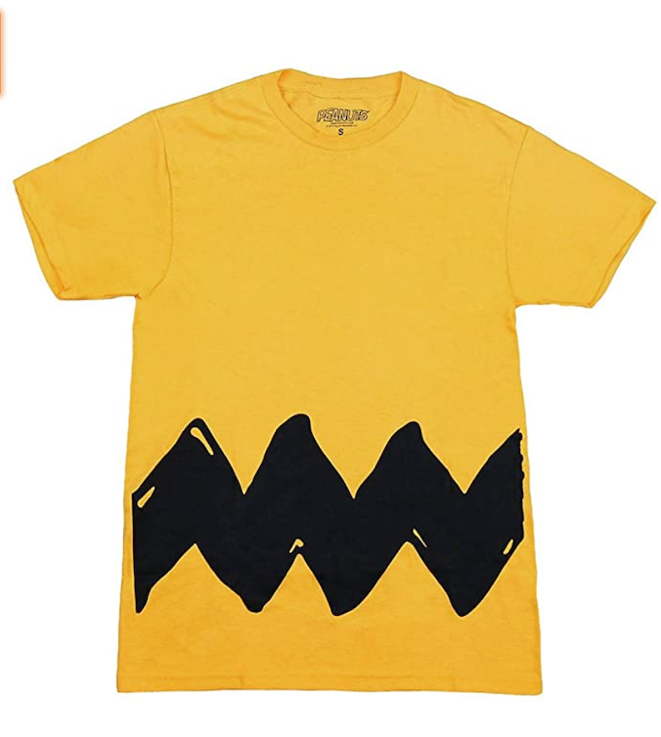 A champion of underdogs everywhere, Charlie Brown's iconic tee featured a mustard yellow hue overlaid by a thick black zigzag. T shirt enthusiasts can honor their Peanuts appreciation with real world versions of this distinctive costume.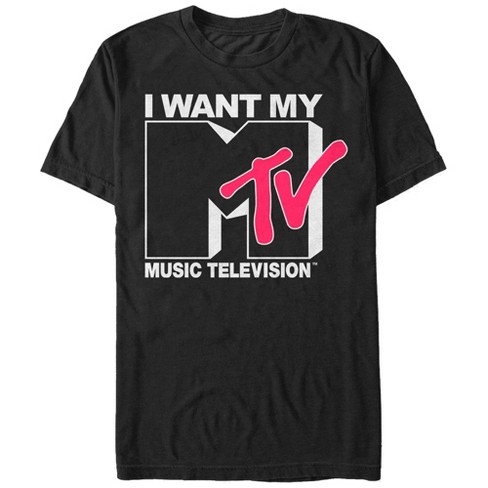 Remember when MTV actually featured music? No? Then you need this tee, which borrows the channel's marketing imagery for a vintage style nostalgic design about MTV's golden era.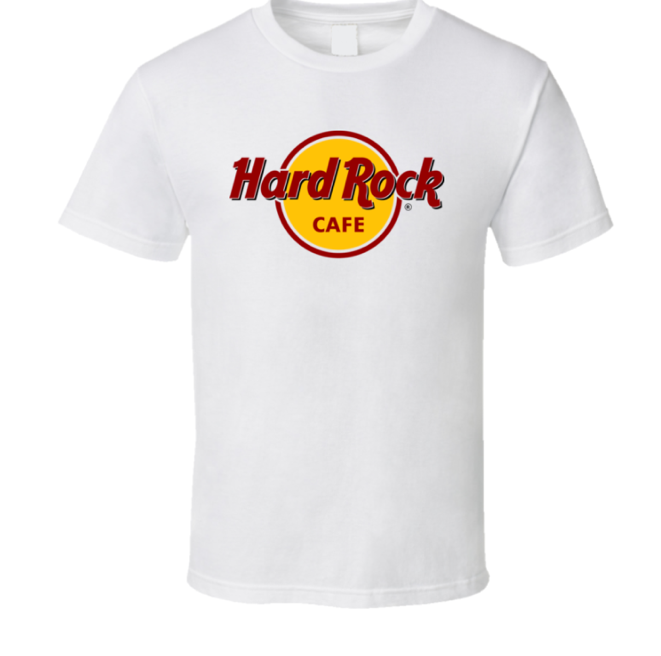 Go to a Hard Rock Cafe once and you'll probably end up with a branded T shirt. But this unique vintage style design is more than promotional. It captures the overall aesthetic and experience of the Hard Rock Cafe. Ironically, its ubiquity is what makes it such an iconic design for music fans.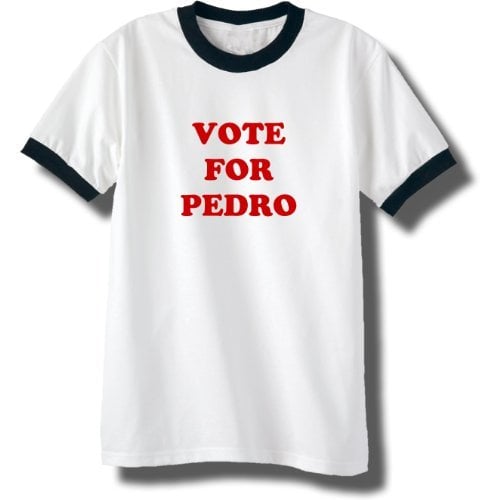 A real life replica of Pedro's campaign T shirts in the film Napoleon Dynamite, these shirts evoke the cult classic's winsome humor while advocating for the underdog.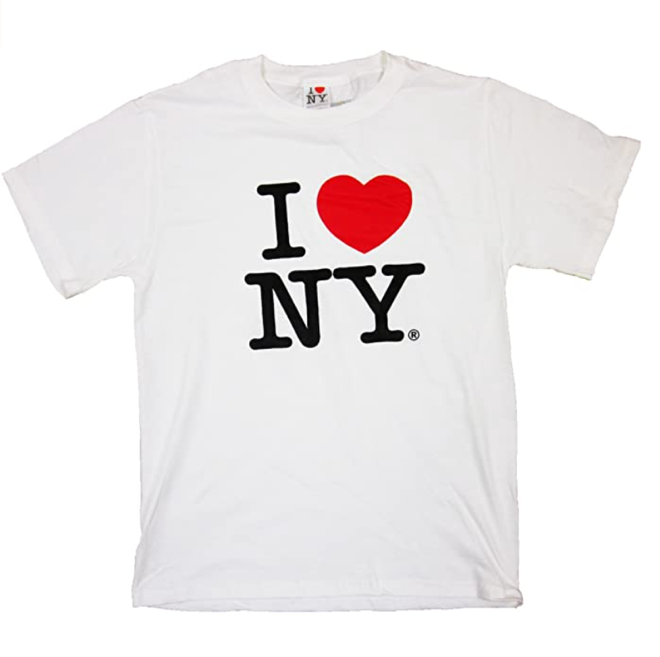 Created by luminary designer Milton Glaser, the I ♥ NY T shirt design is arguably the simplest yet most impactful tourist T shirt ever. With the dramatic serif typeface, the adorable red heart, the bold design perfect for real New Yorkers, it's no surprise this design is iconic.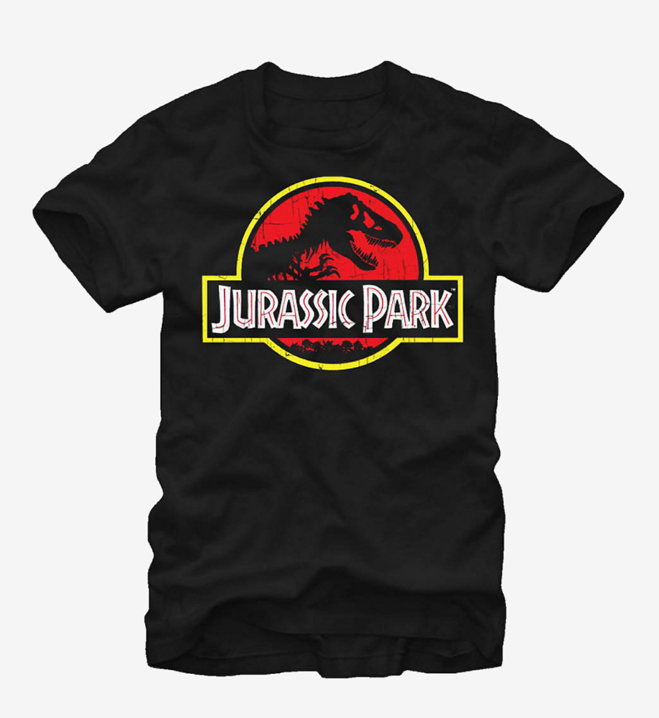 It's rare that movie merchandise also appears in the movie, but that's exactly the case for Jurassic Park. Blurring the lines between fiction and reality, the iconic Jurassic Park logo adorns many T shirts. Tourists can actually visit a version of Jurassic Park at Universal Studios in Orlando and Hollywood and buy the merchandise shown in the cinematic version. In a bit of an inside joke, a character in the new Jurassic World movies wears a vintage Jurassic Park T shirt only to be scolded by a coworker for "bad taste."