Anyone can snap photographs, but taking a picture with a wow effect requires exceptional skills. As a matter of fact, famous photographers have spent decades honing and assimilating their legendary photographic acumen. Fortunately, the internet, particularly YouTube, makes it possible to learn everything there is to know about photography for free these days.
There are thousands of videos from acclaimed and accomplished photographers detailing the techniques and tips to create the fantastic images you see in publications and Instagram. Even if you are entirely new to photography, the following channels can assist you in learning and mastering the skill.
DigitalRev tv is, in essence, a digital photography library. It is a YouTube channel dedicated to everything photography with 1.9 million followers and is currently the most watched photography show on the internet. It is ideal for complete beginners, but experienced photographers can also benefit from the tutorials and candid equipment reviews since you will have practical familiarity with a camera, lenses, or other items of photography equipment before making a purchase. Apart from the typical photography lessons, you may also learn how to care for your gear properly. The most notable advantage of this channel is that there is always something fresh to learn.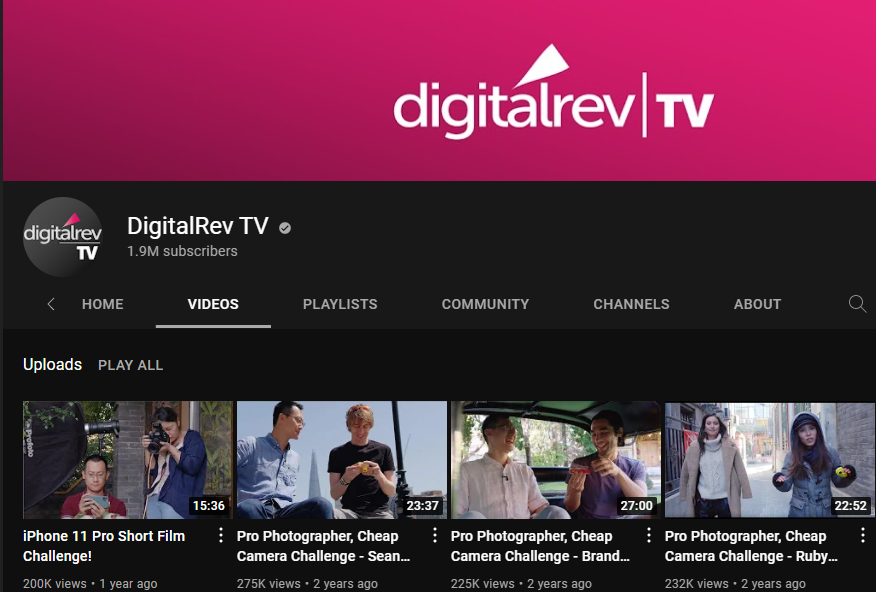 The art of photography is a YouTube channel created by Ted Forbes, a photographer who is extremely passionate about his craft. He makes videos that provide a 360 degree view of the world of photography, covering everything from the history of the art to the dos and don'ts he has learnt over the years. If you are just getting started, then this channel would be a fantastic place to begin your exploration. He also covers well known photographers who have been in the profession for a long time and their individual styles and techniques.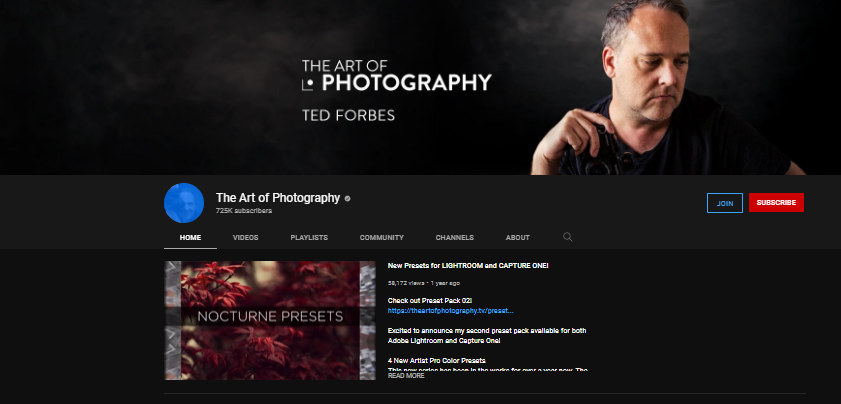 Try working with a camera on a daily basis for more than 40 years. Joe Edelman is a renowned and award winning photographer, university lecturer, and author whose work has appeared in numerous magazines, including maxim, cosmopolitan, get fit, shape, and good light magazine.
He is best known for his daring and striking fashion portraits and for assisting models in launching their careers by creating their portfolios. He shares his knowledge by publishing articles and eBooks, speaking at photography conferences and seminars, and participating in the camera clubs, not forgetting his weekly photography podcasts, which are available on his YouTube account.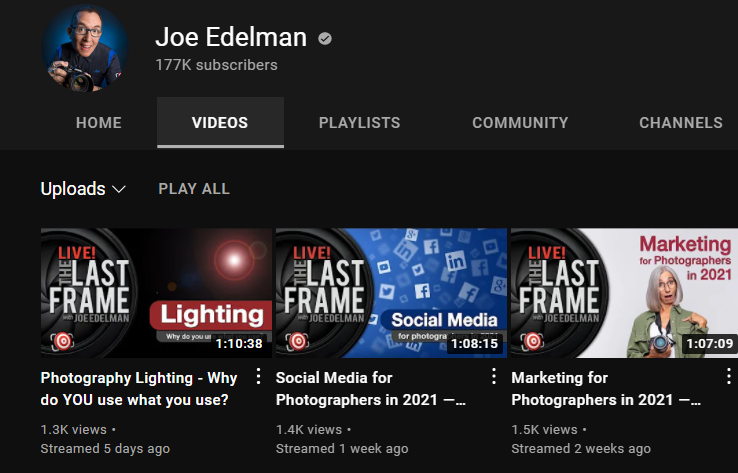 Photography is an artistic expression, and every artist is unique, which is precisely what the creative life is all about. It brings together creatives from all around the world, including famous photographers, on a single platform. You will get invaluable insight from some of the world's top photographers, each of whom brings their own skillset and viewpoints to the table. You can learn from live streams, or watch them later.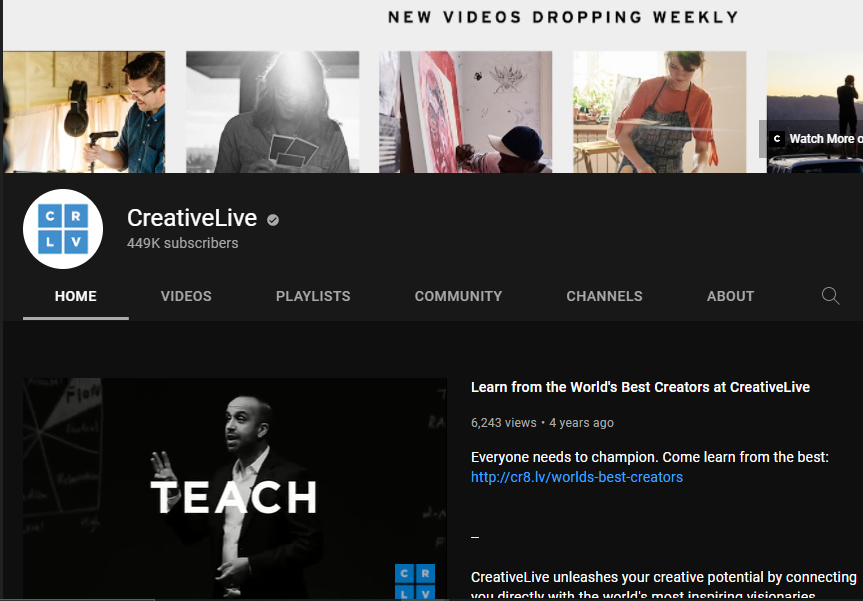 Matt Granger is a free spirited professional photographer who enjoys imparting photography knowledge via his YouTube channel. He provides photographic advice and reviews cameras and lenses. He discusses nearly every aspect of photography, from which cameras to use to lighting, composition, and color grading. He is also an avid traveler and foodie, which demonstrates his versatility as a photographer and his desire to experiment.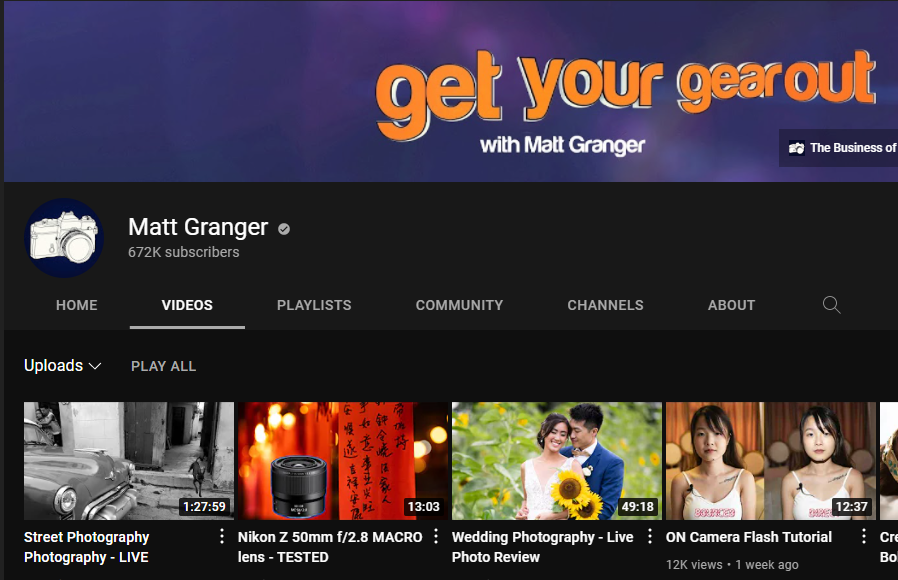 Learn every aspect of lighting with the slanted lens. Lighting is crucial when it comes to making outstanding images, and the slanted lens ensures that you receive free weekly lessons. There are a variety of tutorials covering the laws of light, portrait lighting, and cinematic lighting, as well as gear reviews and how to guides, so you'll never have to struggle with these concepts again.
Jay P Morgan, the owner of the channel, has been photographing for over two decades. He also runs a successful photography studio. Additionally, he is pleasant and cheerful, so you will enjoy his videos.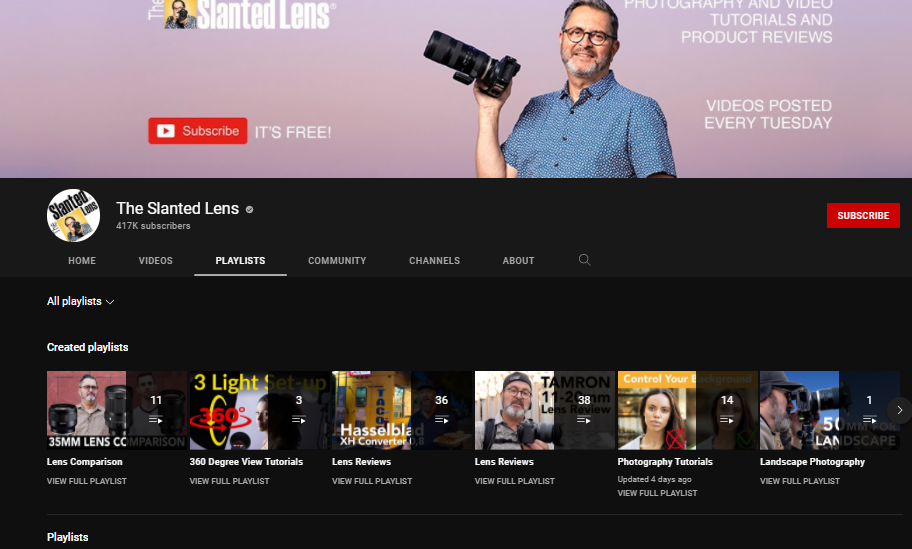 Do you want to learn how to shoot like a pro? Joshua Cripps is a gifted photographer who provides free detailed photography tricks and techniques that are simple to understand. Whether you want to pursue a career in photography or want to be able to take stunning images of your friends and family, you will not be disappointed if you subscribe to his channel.
He has over 300,000 followers, indicating that he is doing something right to amass such a large following on a niche channel.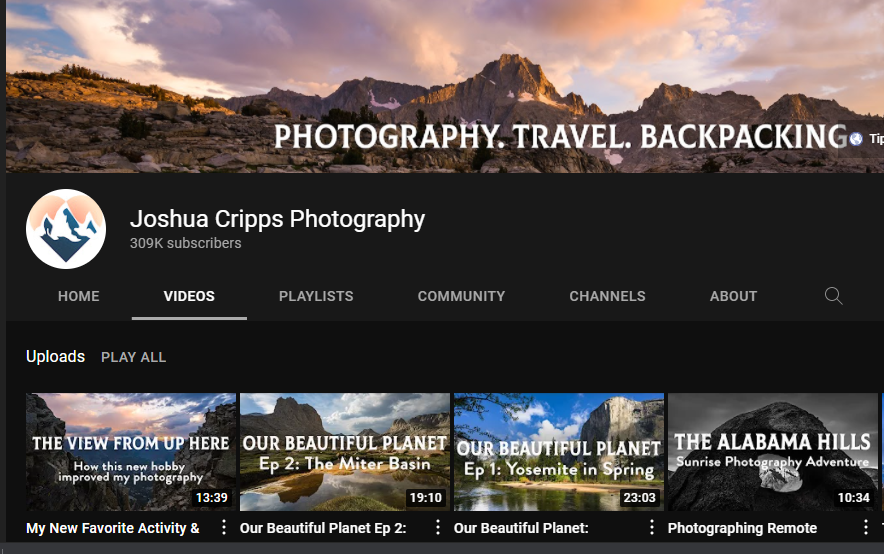 It would be hypocritical to claim that magazines publish unedited photographs. Even images of famous stunning models or shots taken by the world's top photographers must be edited before publication. Therefore, if you are interested in photography, it is reasonable to learn some basic editing skills. They may come in handy.
Although filter grade does not have a large subscriber base, it is one of the most incredible YouTube channels to learn to edit. It teaches creators how to edit their work with various software programs.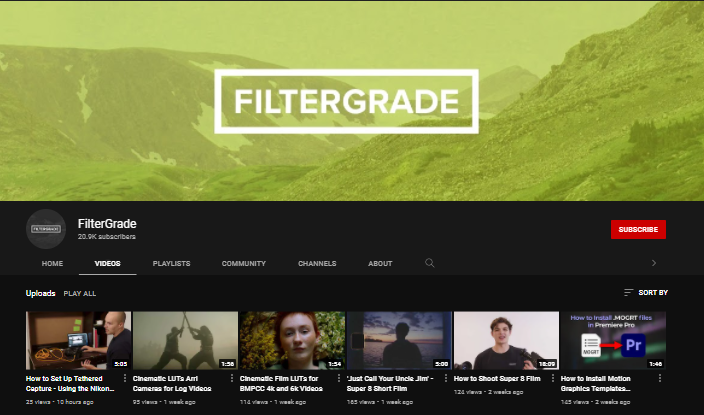 All of the videos and content on the mentioned channels may appear unduly intricate and intimidating. Nevertheless, there is no need to rush, the videos will not vanish, and new ones will be uploaded regularly, so take your time. And if you're consistent, you'll see that your photographs improve as you learn new skills.