As a writer, you're expected to have flawless grammar and spelling for your work. In the business world, there's no room for error and you want to make sure that your work looks the best possible before it goes out for marketing purposes or is submitted to a brand. But it's also known that writers are busy and when working through dozens of projects a day, proofreading can be the last task on a long to-do list. This is why when Grammarly, the leading software for spelling and grammar, was launched, people were quick to use it.
Grammarly works by helping you keep your writing flawless by correcting small errors that most people overlook during proofreading like adding commas, hyphens, periods, etc. It doesn't interrupt your work on a platform, offering you the option to make changes to your work while you're writing emails, working in Google Docs, or any other platform. The best part about Grammarly is that there's no need to download any new software since it's an extension.
It has a free version that provides the basics for users that will help them with perfecting their work. Although Grammarly may seem perfect, it's far from flawless. Users should note that the extension doesn't work on every platform and they repeatedly encourage users to upgrade to their Premium Plan. Since Grammarly is just an Al, it doesn't fully replace a human proofreader. The software may act up at moments and there are glitches with the platform.
This is why there may be some writers who have decided to branch out and search for some Grammarly alternatives. For those that do need an alternative to the famous Grammarly, we've gathered them all and listed reasons why you should try them out!

This is a great alternative for those that want software that will do more than just correct grammar and spelling errors in your writing. But as with other writing softwares, it's also known to miss mistakes and not catch errors with your writing. ProWritingAid's main goal is to improve your writing and to make your copy more readable. They provide a summary, scoring your writing, and give you info like your word count and paragraph count. The software provides tips that can help you improve your writing and give you valuable knowledge.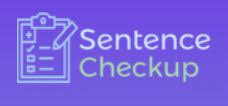 This is another great alternative to Grammarly that works just as well. The best part about this one is that you don't need to add an extension and there's no need for registration. You can simply head over to the website, paste your block of text into their system, and then click the 'checkup' button. All possible grammar mistakes that they catch in your text will be highlighted and you can make edits. It has a simple interface that all users will find easy to use and allows you multiple language choices that will adapt to your text.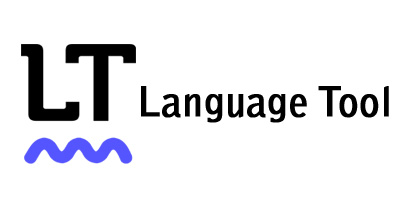 This alternative is very similar to Grammarly, giving you almost the same experience. You can opt to paste your text into the box on the site to have it looked over for grammar mistakes, or you can choose to install the Chrome extension. If you don't want to see underlined texts as your writing (many writers find it distracting when they're writing in a rush) then you have the option to toggle it off. Depending on the severity of the grammar mistake, LanguageTool highlights mistakes in different colors. This makes this option and, although it has many similar features to Grammarly, this is a different aspect.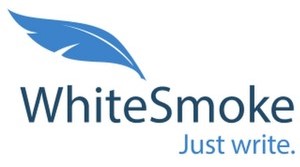 WhiteSmoke is available on a range of different platforms, giving all writers access to their software. Instead of focusing on correcting mistakes within your writing, WhiteSmoke opts to educate writers on why the error was wrong. Not only do they correct grammar and spelling errors, but they also include run-on sentences, missing words, and more. This software is more than just what you need to catch your grammar errors, it's there to help you obtain better writing and create your best piece.

If you're looking to focus less on the grammar area of your writing and instead of the readability, Hemingway will be what you want. This is one of the best software on the market for helping you curate a piece that flows well and is easy to read. They grade your text and use different colors to mark what's wrong with it. Sentences are highlighted and they'll tell you what to change to make it better. If you need software that will help you clean up your text and help with readability, this is it.

Another great option for your grammar checking needs is Ginger, a popular Grammarly alternative. Similar to many of the other software mentioned here, Ginger offers both web checks and a Chrome extension. One feature that's popular with Ginger is the translation tool that they offer. With Ginger, you can translate text between over 60 different languages. This can be helpful to those that are looking to translate text quickly and easily, and also have the option for grammar and spelling checks.

This software has a simple interface that's used to check for grammar, spelling, and punctuation mistakes that will ensure flawless writing. The best part about choosing this option is that there's no need to register or download anything to use it. You can merely paste your text into the box on their website, click the Lookup button, and there you go! The resource will show you all your mistakes and you can go through and fix them quickly.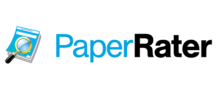 Although this resource is open to everyone, it was created with students to review their work in mind. Not only will the site go through and let you know any errors with your writing, but they also show you what you can improve to make it flow better. The site loads quickly and will give you results as soon as ten seconds after submitting your text. For those that are worried their text may look a little too similar to other's work they also have a plagiarism checker that will tell you what percentage of your text is original.