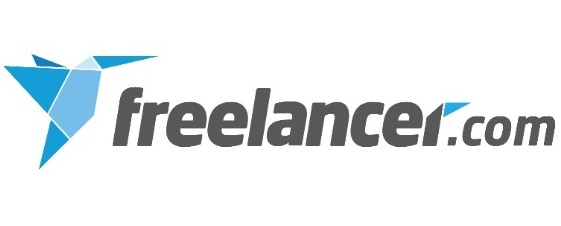 Are you looking for a freelancing platform to hire out your projects or find gigs? Wanting to compare your options for freelancing platforms? Today we are going to take a look at freelancer.com.
What Is Freelancer.com?
My first question about freelancing platforms is usually "Is it legitimate?" Established in 2009 and having acquired a large social media following, it looks quite reliable. It has actually grown to the largest freelancing marketplace, and established quite a credibility.
That is not to say scammers can't be found on the site, as the internet is crawling with people looking to take advantage. You just need to be smart, cautious and know what you are doing, follow site rules, don't give out your information or work outside the platform, and don't be gullible! Just like any other freelancing platform, or public internet space. Also keep in mind, the bigger the platform, the more likely you will run into frauds and spammers.
On freelancer.com, you can find freelancers or work for a wide variety projects including writing, design, data entry, software, sales, accounting, marketing, even engineering and legal services and more. Even if your looking for something pretty obscure, there's a pretty good chance you can find it on freelancer.com.
You can create a profile as company or a freelancer. With a company account you can post jobs that you need done, and freelancers can bid on the projects. Freelancers can also take tests to display their skills on their profile. Payments are usually collected up front, and then transferred to the freelancer once the project is finished and approved by the employer.
What Does Freelancer.com Offer?
Freelancer.com does have some interesting and unique features. Like the option for 'contests.' As a company, you can set up contests for projects, letting numerous freelancers display their work, and only paying for the favorite one you choose. A great tool form an employer's perspective, depending on the competition though, it might turn out to be a waste of time for the gig searchers, but I can see how it might provide someone the opportunity to have a shot at a project they are deeply passionate about.
With such a large platform and so many services, freelancer.com has no choice but to offer a lot of features, and a lot of legit ways to beef up your profile and portfolios as a freelancer. You will also definitely receive a lot of bids on your project, but remember, you get what you pay for. Like a lot of freelancing platforms, support is found online, and available 24/7, but don't be surprised if you're left waiting for a reply.
If your only in the market for the most reliable high level freelancers, it's easy to weed out the options with a feature called 'Preferred Freelancer Program,' and if you can earn the title Preferred Freelancer, your going to notice the difference. You can also follow your favorite employer, though the number of employers you can follow depends on your membership plan. Employers are also able to prevent freelancers from following them. If you like gaming and don't mind paying for a membership, you will might enjoy how freelancer.com lets you accumulate XP, rewards, perks and credits by completing tasks. Shouldn't all jobs work like that? Another feature is the 'NDA Project Upgrades' that ensures freelancers sign a Non-disclosure agreement before bidding on your project to ensure confidentiality of your project.
There is also an entire section dedicated to resolving disputes.
What Are The Costs?
Starting out with a free account, you can pay for the skills tests for freelancers, or to make your project or bid show up higher on the list. As the employer or freelancer, you have the option of paying hourly rates, or per job, depending on the project and who you're working with. As an employer, you will be charged a small percentage fee once you hire your first freelancer, as an introduction charge. As a freelancer, you receive a limited number of free bids per month and you can also enter contests. For fixed price projects, Freelancer.com charges an introduction fee of 10% or $5.00, whichever is greater from job seekers. For hourly projects, the fee is 10% and is levied on each payment. In either position, upgrades that get you noticed are also associated with fees.
Freelancers are also charged for letting their account go inactive. Membership packages for freelancers range from free to $59.99 per month.
Pros
Companies can save money with freelancing platforms, by hiring freelancers instead of regular paid employees with benefits.
Freelancers can work on their own schedule.
With such a large platform, it give employer's more options of freelancers, and freelancer's more work opportunity.
With such a wide range of services, you can find a freelancer for almost any project.
With, contests, employer's can access a wide variety of approaches for their project and pick a favorite that works for them, and freelancer's can submit a rough draft to bid on a project they are interested in.
The 10% fees come in low, when compared to other freelance platforms.
Cons
With so many options and features, it is not the easiest platform to learn to navigate.

Staring out on the platform as a freelancer, you probably won't be making a lot of money, likely less than minimum wage.
Fees for hourly projects are high.
Freelancers have to pay fees before receiving payment for their work.
Freelancer's only get 8 bids for projects per month with the free membership.
Your account could be banned out of the blue, with no explanation provided.
How It Works For The Freelancer
Once you register your account, you need to complete your profile by adding your skills and a picture of yourself. You can take different exams to showcase your skills and abilities. Once you are approved to work, you can start bidding on projects by sending a professional proposal. If
your bid is accepted, you can start working on the project. When the project is complete and accepted by the employer, the freelancer will receive payment. The most you can withdraw from your account in a month is $10,000, and you have to have at least $30 in your account to make a withdrawal.
(Photo by Hannah Wei on Unsplash)